Lush's spring-themed bath bombs feature the cutest hidden surprises
Like, oh we don't know, everyone else with a heart, we can't help but be charmed by each and every single product Lush Cosmetics launches. From the brand's holiday campaign starring some of our favorite RuPaul's Drag Race contestants to its Cheer Up Buttercup bath bomb, we're buying anything Lush is selling. Even the brand's dirty emoji-themed Valentine's Day collection was cute as hell.
https://www.instagram.com/p/Bt6ljkBFtAA
For its Spring 2019 collection, Lush upped the cuteness factor. Hello, it's spring: the season defined by florals and bunnies and what have you. But, as Lush wrote on Instagram, its "Spring Collection is more than just florals-we think it's rather groundbreaking."
Featuring bath bombs shaped like bunnies, lambs, butterflies, and carrots (yes, carrots), the Lush Spring 2019 collection is here to brighten up your day. Even better? Many of the bath bombs feature hidden creatures, like dinos, bunnies, rose petals, and more.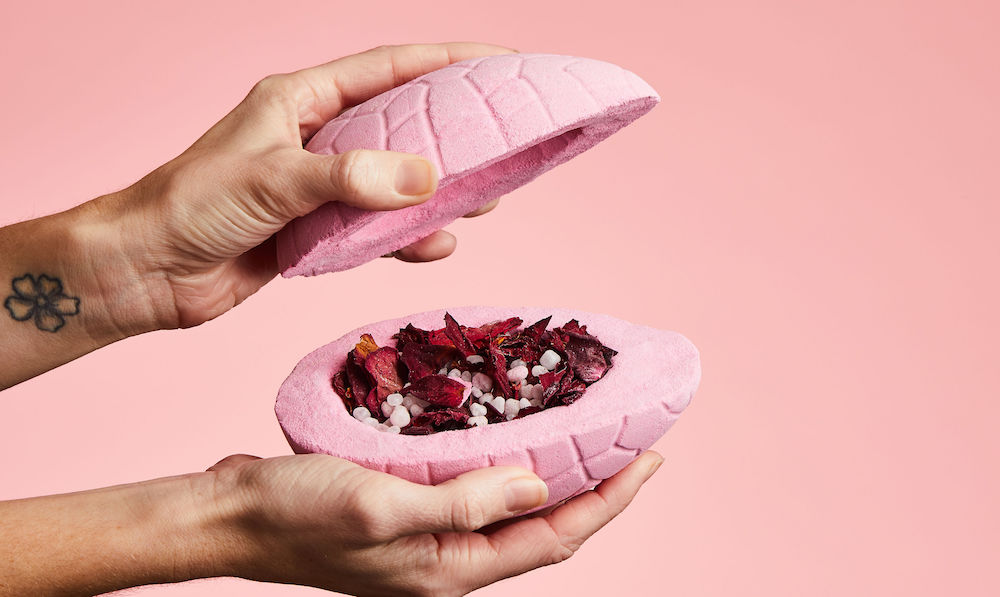 You can shop the collection online now, or in Lush stores starting March 18th.
Lush Cosmetics Cream Egg Bubbleroon
Crumble this polka-dotted egg under running hot water for a chocolate-mint scent that will fill your bathroom. P.S. that's shea butter in between the shells.
Lush Cosmetics Carrot Shower Oil
Don't worry—this cocoa butter bar smells like fresh orange juice, not carrots.
Lush Cosmetics Cocoa Shower Scrub
This cute bar is actually made with granulated sugar to exfoliate your skin.
Lush Cosmetics Bunny Bomb
This citrus-scented bath bomb is perfect for a refreshing bath.
Lush Cosmetics Chick Fun Egg
This one will fizz and crackle before releasing the cute little surprise inside.