Lush just launched a major new campaign for World Oceans Day, and the shark soap is fin-tastic
We're always inspired by Lush Cosmetics' commitment to doing environmental good, which includes raising awareness about environmental issues that are close to the brand's heart. That social consciousness is a central part of Lush's DNA, and a reason why we keep going back for more. The brand's latest effort, called the Shark Attack campaign, comes just in time for World Oceans Day, which is this Saturday, June 8th.
As of today, Lush is relaunching its popular and beloved vegan Shark Fin Soap online, and 100% of the sales price will go toward The Rob Stewart Sharkwater Foundation, which continues the late conservationist's work to bring an end to shark finning. The soap will be available online starting today, and in Lush stores across North America starting Saturday, June 8th. The product will be available until supplies run out.
https://www.instagram.com/p/ByXvxZ0gSzV
Lush Cosmetics is also raising awareness about the use of shark byproducts in the cosmetics industry. Most commonly known is perhaps squalene oil, which can sometimes be derived from shark livers. These days, many brands opt to source squalane oil from olives or sugarcanes, but it's always important to double-check the brands you're using.
"Sharks are the entry point to a greater conversation on ocean protection," says Carleen Pickard, Lush Ethical Campaigns Specialist. "We're in the midst of a global climate crisis and sharks play an integral role in maintaining the health of not only our oceans but the planet too. With this campaign, and through the continued work of The Rob Stewart Sharkwater Foundation, we're educating the public on actions they can take before our oceans become unthinkably blue".
Shop Lush's vegan Shark Fin Soap below, and check out more info about the campaign at lushusa.com.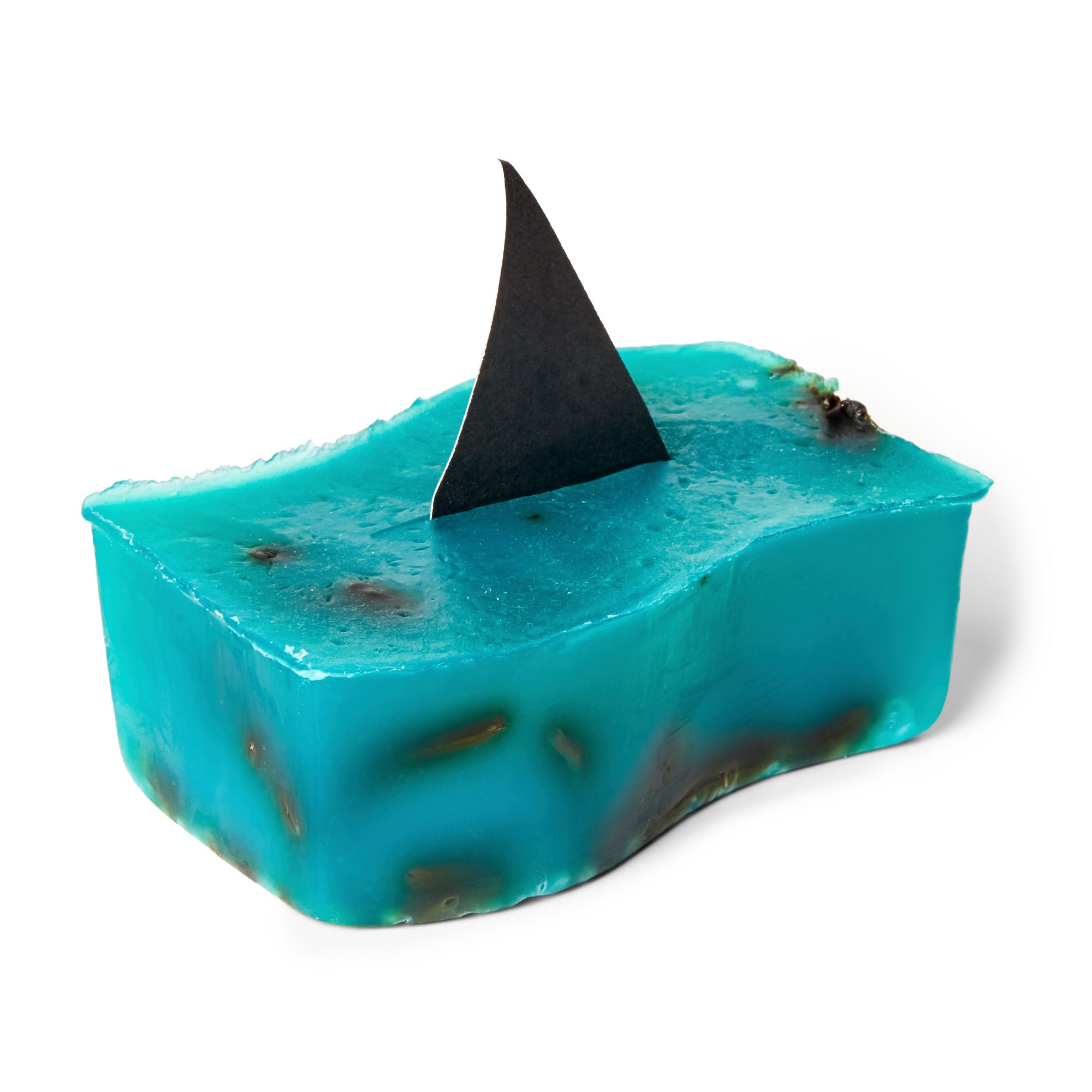 It doesn't hurt that it's also cute as hell.