Lush is blessing us with 17 bath oils to match our every mood
Bath time icon Lush has blessed us with 17 brand new bath oils in three different "mood" collections and our tubs and spirits rejoice.
The new 2018 releases are a colorful, luxurious, and decadent array of solid oils. With influences ranging from English gardens and folklore to dessert to sexytime, there's an oil with your name on it. (Especially if your name is Ceridwen, like the Medieval Welsh enchantress.)
The oils are divided into three collections for all of your bathing needs. "Grounded" to chill out the distracted and frazzled, "Energized" for when you need to wake up, and "Relaxed," because what's a bath collection without some serenity vibes?
As always, Lush products are 100% handmade, and free from animal testing. Many of the new releases are vegan, but all are vegetarian. The latest collection of bath treats are "naked," which means no packaging to clutter up your bathroom (or landfills). All ingredients are fresh, and glitter elements are natural and non-irritating.
The products launch on January 5th online and in Lush store locations. Prices range from $5.95-$12.95 with most on the lower end of the spectrum. We'll take them all, please.
Would you just look at this bounty of color and indulgence!
Mood: Grounded
This one goes out to all the monkey minded. Clear your head, restore your spirit, and calm your buzzing thoughts with these earthy oils.
1Oil On Troubled Water, $7.95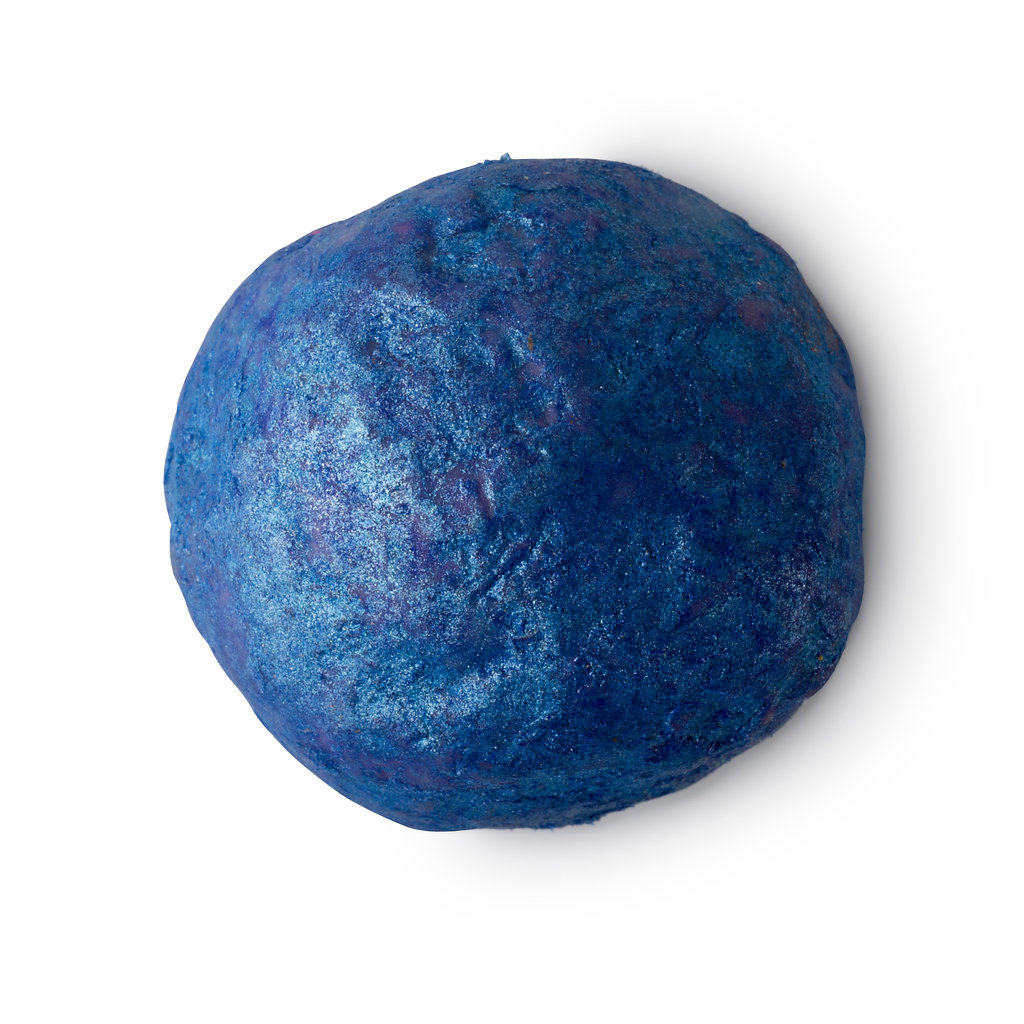 Notes of English peppermint, Oakwood, and Roman chamomile to alleviate your blues.
2Ceridwen's Cauldron, $12.95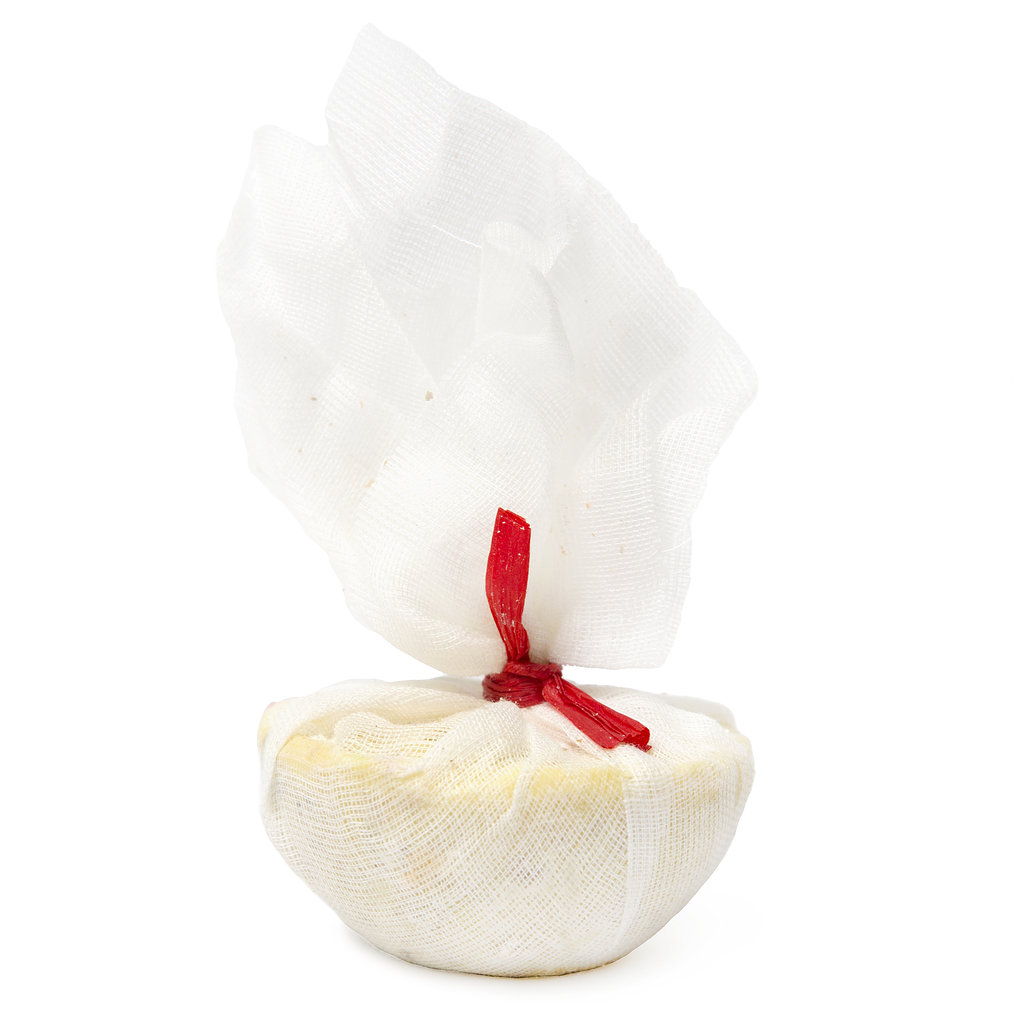 This vegan concoction involves oats, lavender, and sandalwood to soothe dry and troubled skin.
3Furze, $5.95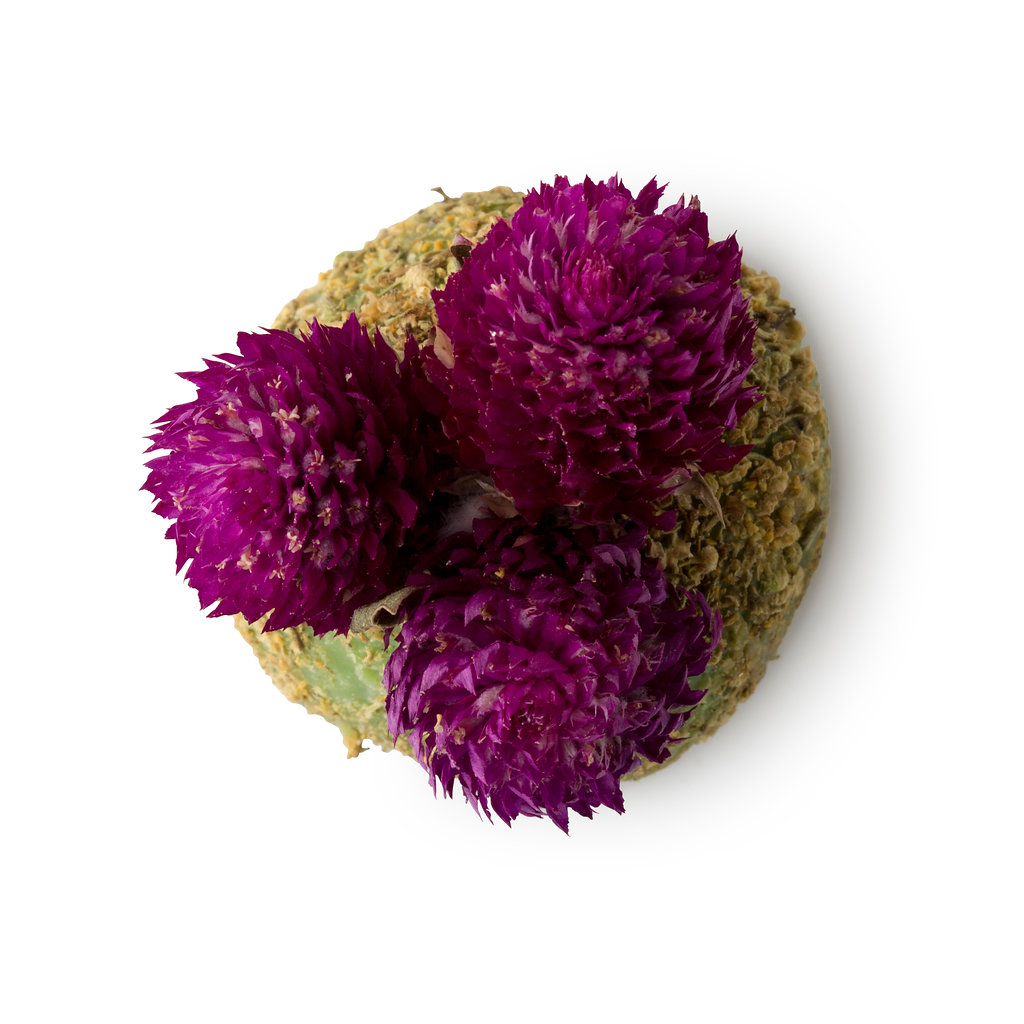 A fuzzy floral vegan ball containing neroli oil and mimosa absolute.
4Flower's Barrow, $7.95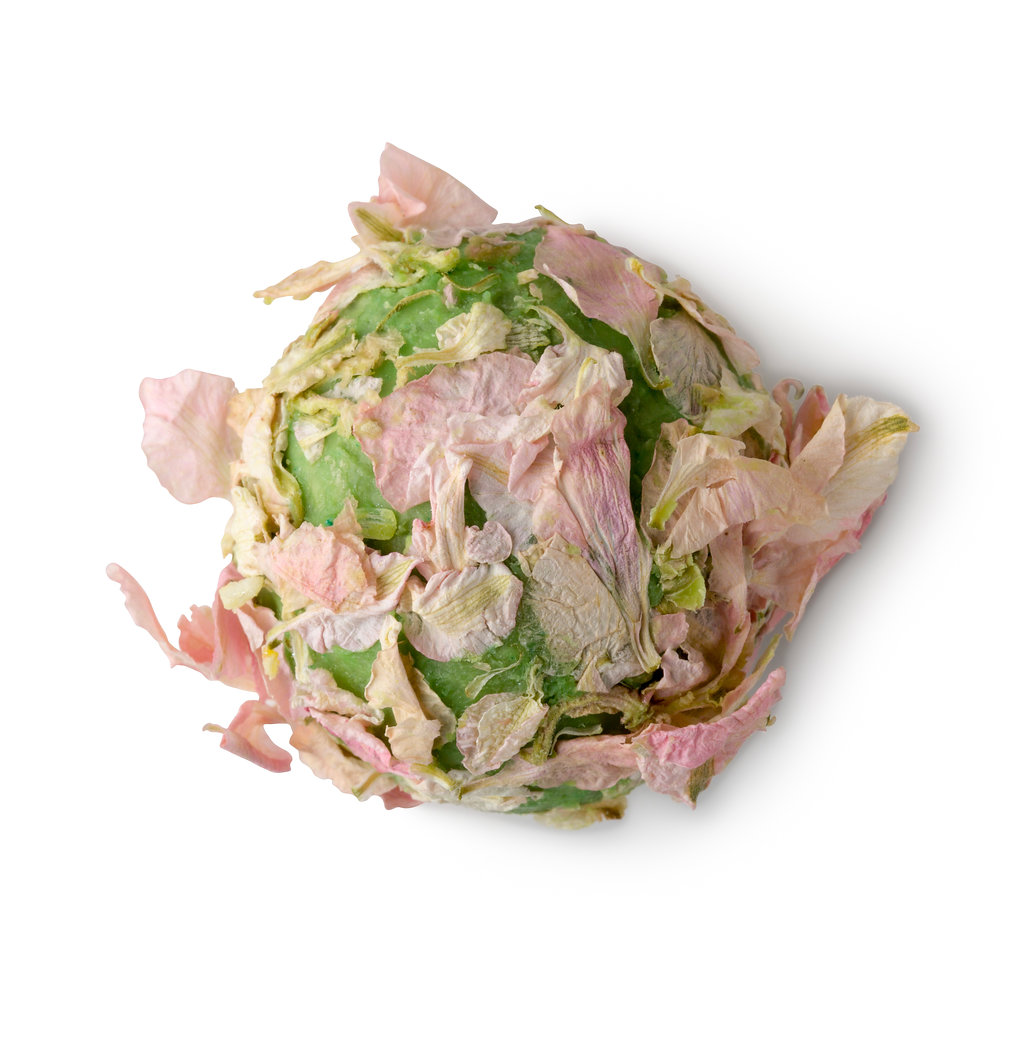 This gorgeous bauble is made of delphinium petals, organic shea, and fair trade cocoa butter plus chlorophyllin to turn your bath a spring green.
Mood: Energized
Because all baths don't have to end in sleepytime. Prep for a big day with these pick-me-ups.
5Razzle Dazzle, $5.95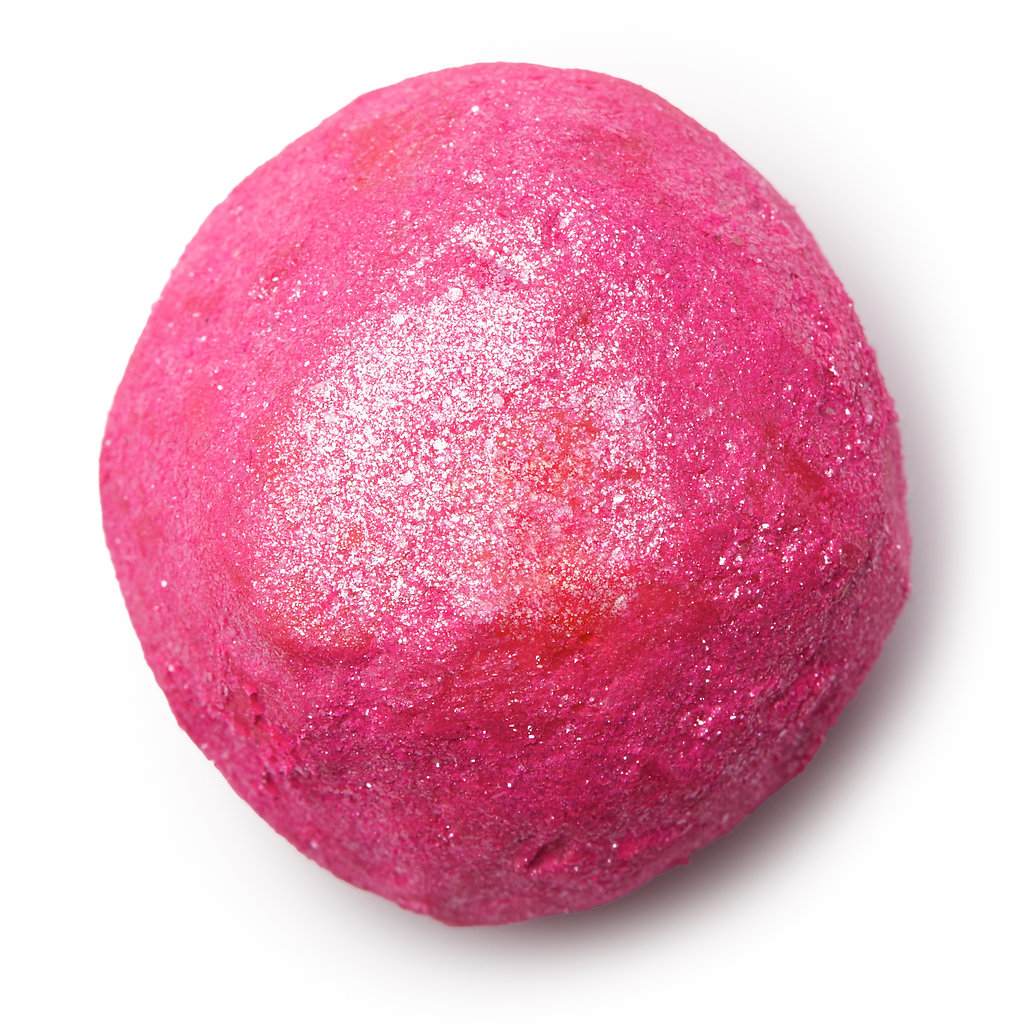 Tart citrus like lime blended with bergamot and violet leaf absolute in one sparkly package.
6Happy Thoughts, $5.95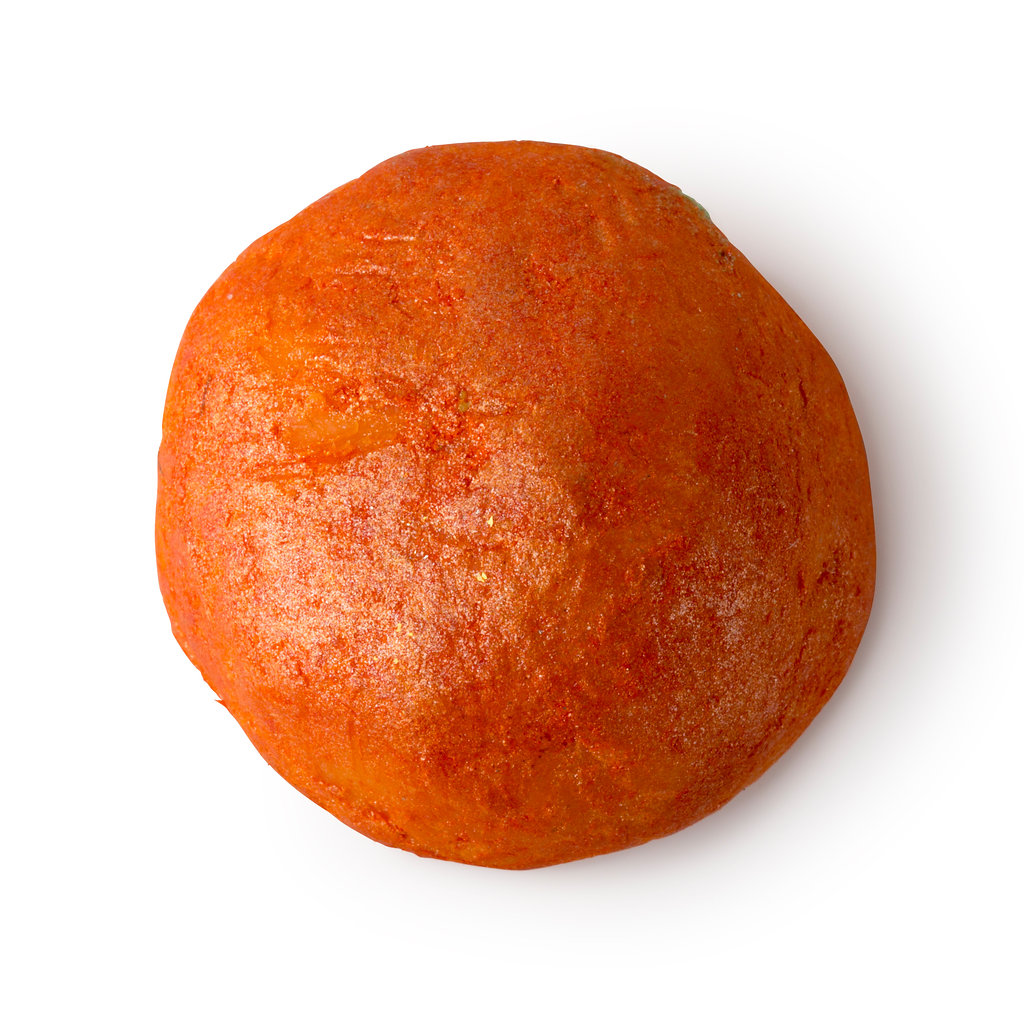 It's impossible not to smile when the Brazilian orange and neroli mix hits the water.
7Delight, $6.95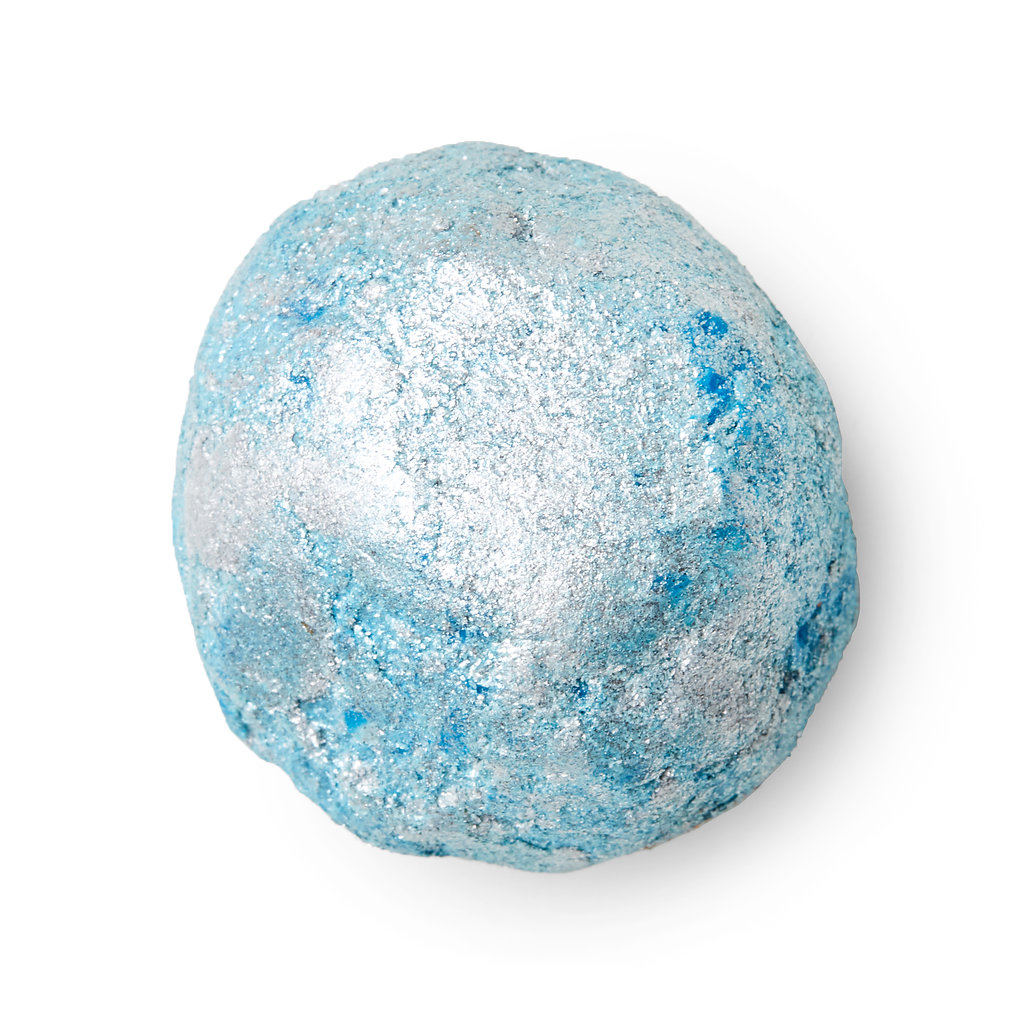 The unexpected combo of pine needle, lime, and black pepper oil will definitely do what the name says.
8Magnificent, $5.95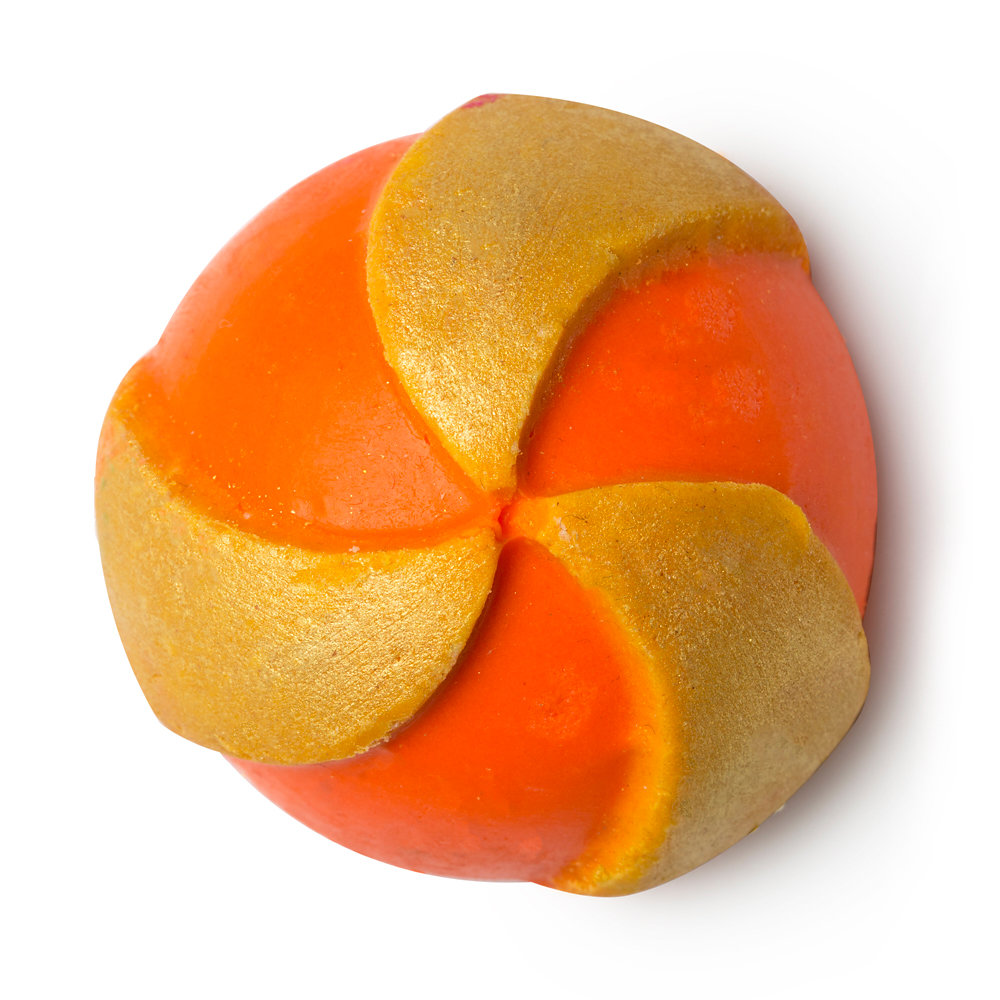 Like a pretty pinwheel made of grapefruit and tangerine.
9Double Vitality, $5.95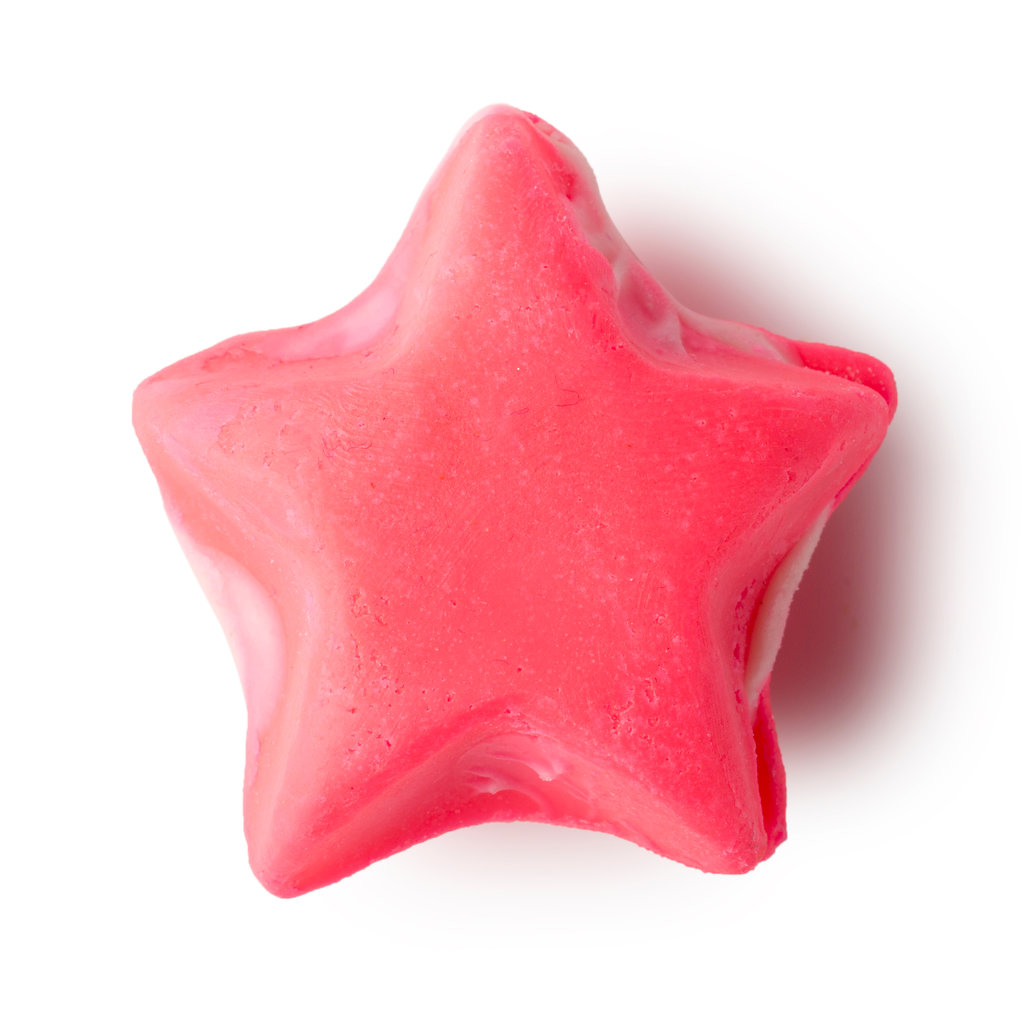 This superstar is a pepperminty cousin to Lush's Intergalactic Bath Bomb.
10You've Been Mangoed, $5.95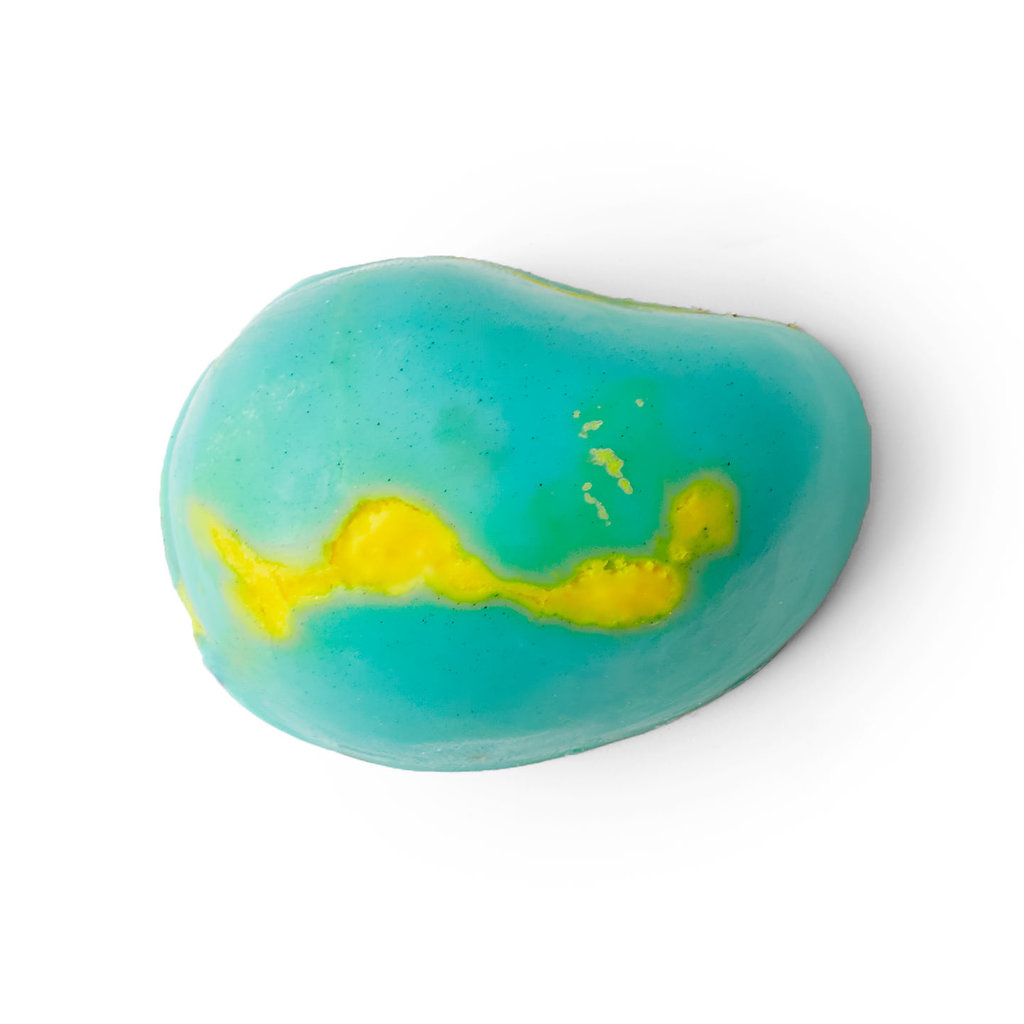 Mango and avocado butters plus lemongrass and lime oils will make you feel like a human tropical drink.
11Revelations, $6.95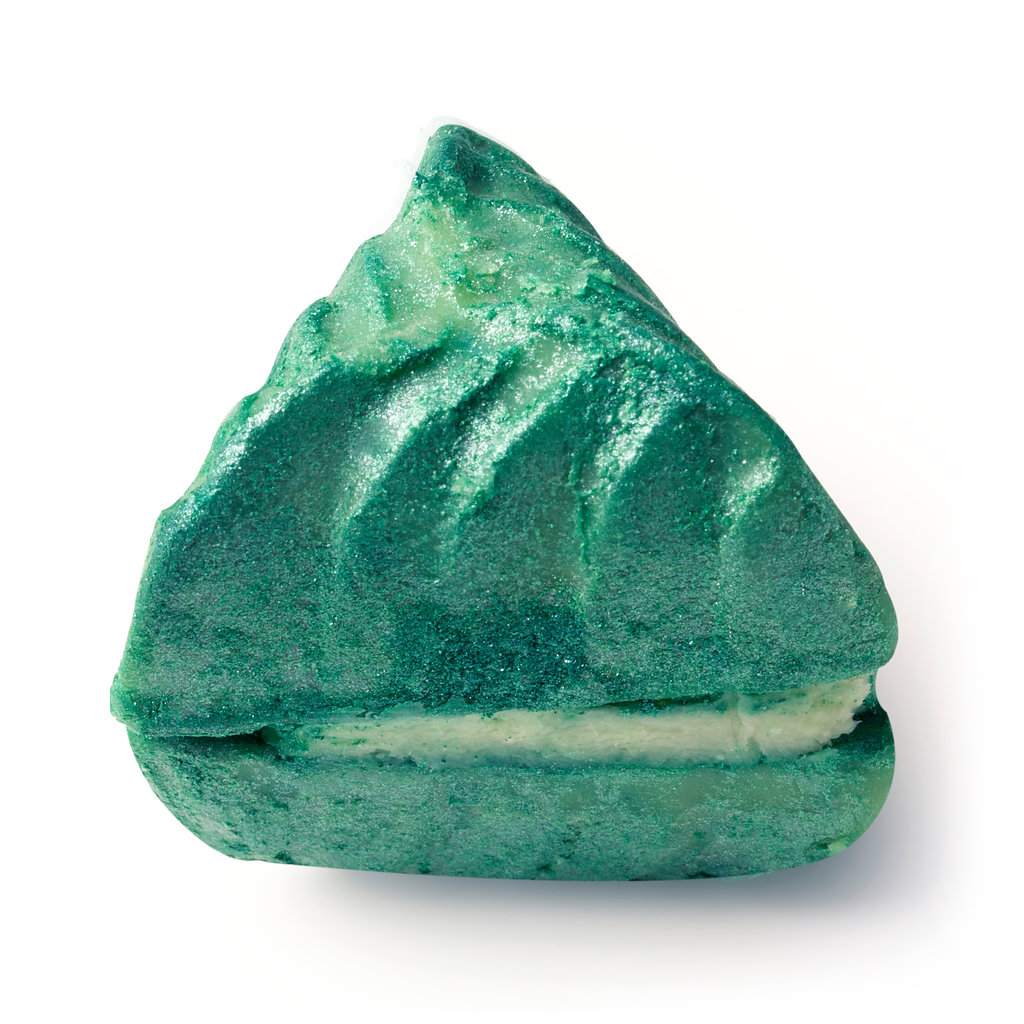 This highly concentrated macaron features citrus and olive leaf notes plus a fizz.
12Ginger, $6.95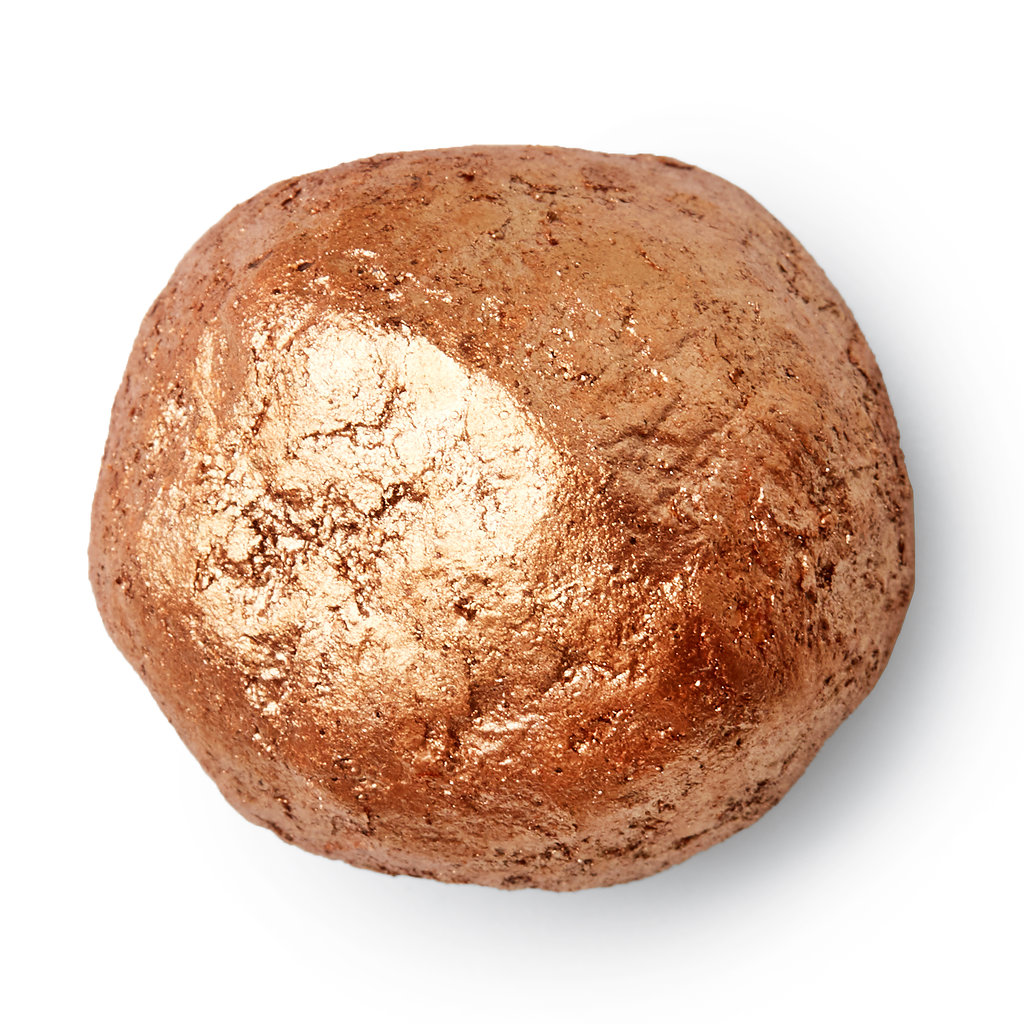 This glorious golden ginger ball features mimosa, ylang-ylang, and juniper berry oils.
Mood: Relaxed
Okay, THESE are for pre-bed bath rituals.
13Floating Island, $5.95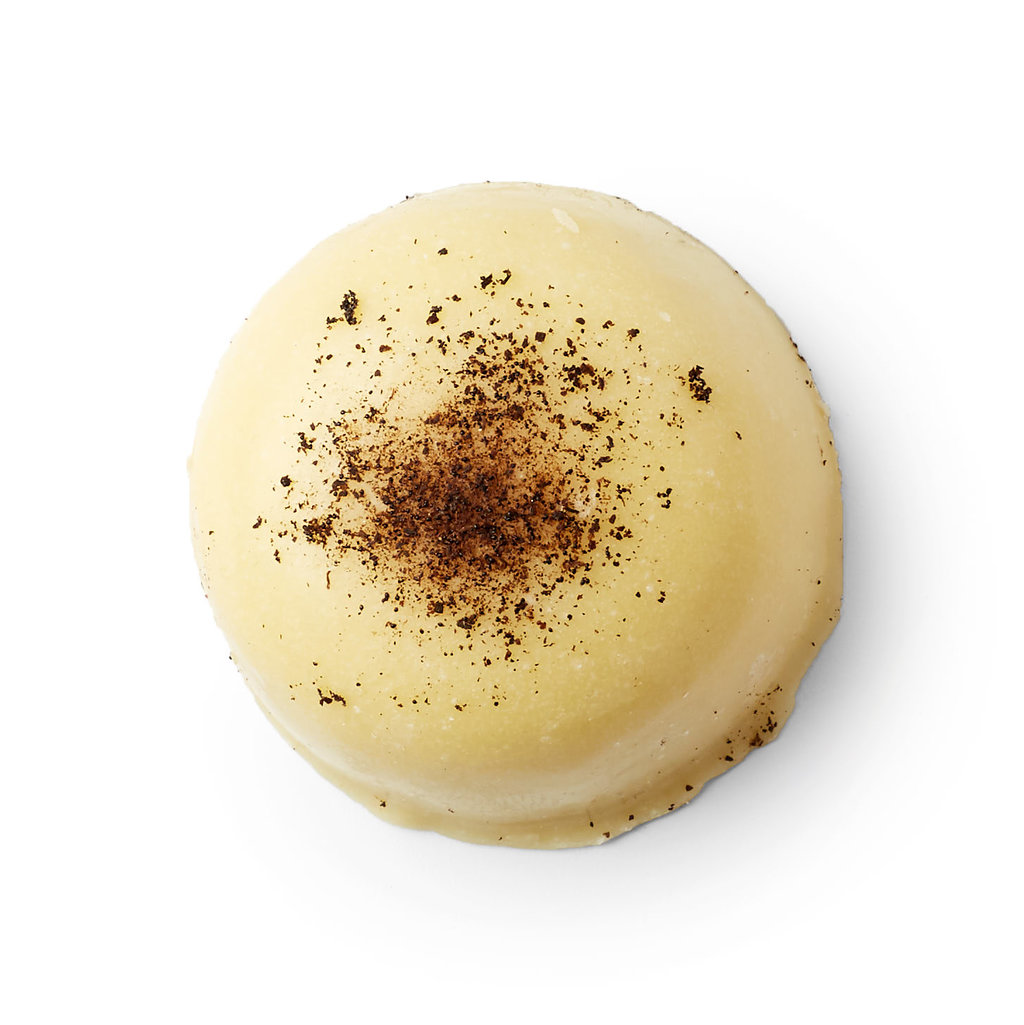 It looks like a dessert, cocoa, and shea butters, plus coconut oil will make you smell like one. Notes of sandalwood and lemon make for a truly sensual experience.
listheader nr=14]Cloak of Invisibility, $6.95[/listheader]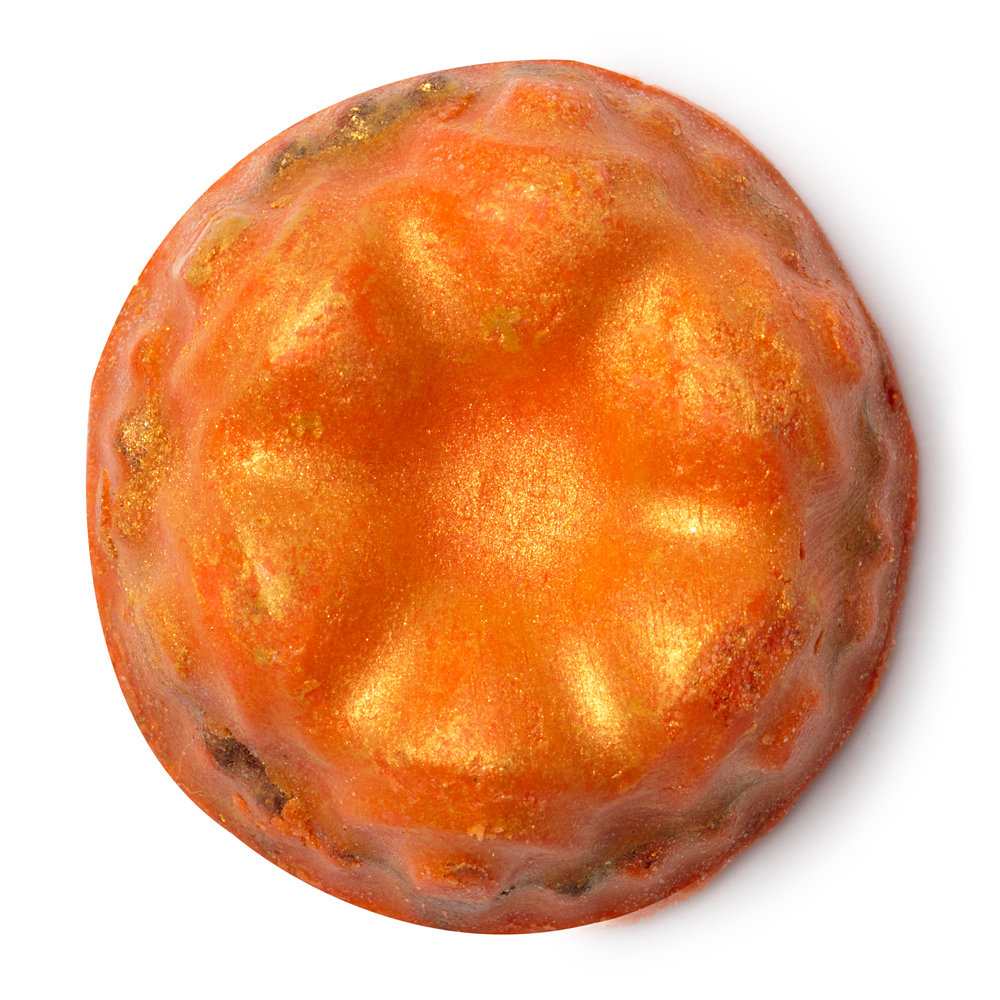 A sparkly vegan floral (jasmine and ylang-ylang) soak awaits.
15Dreamtime, $6.95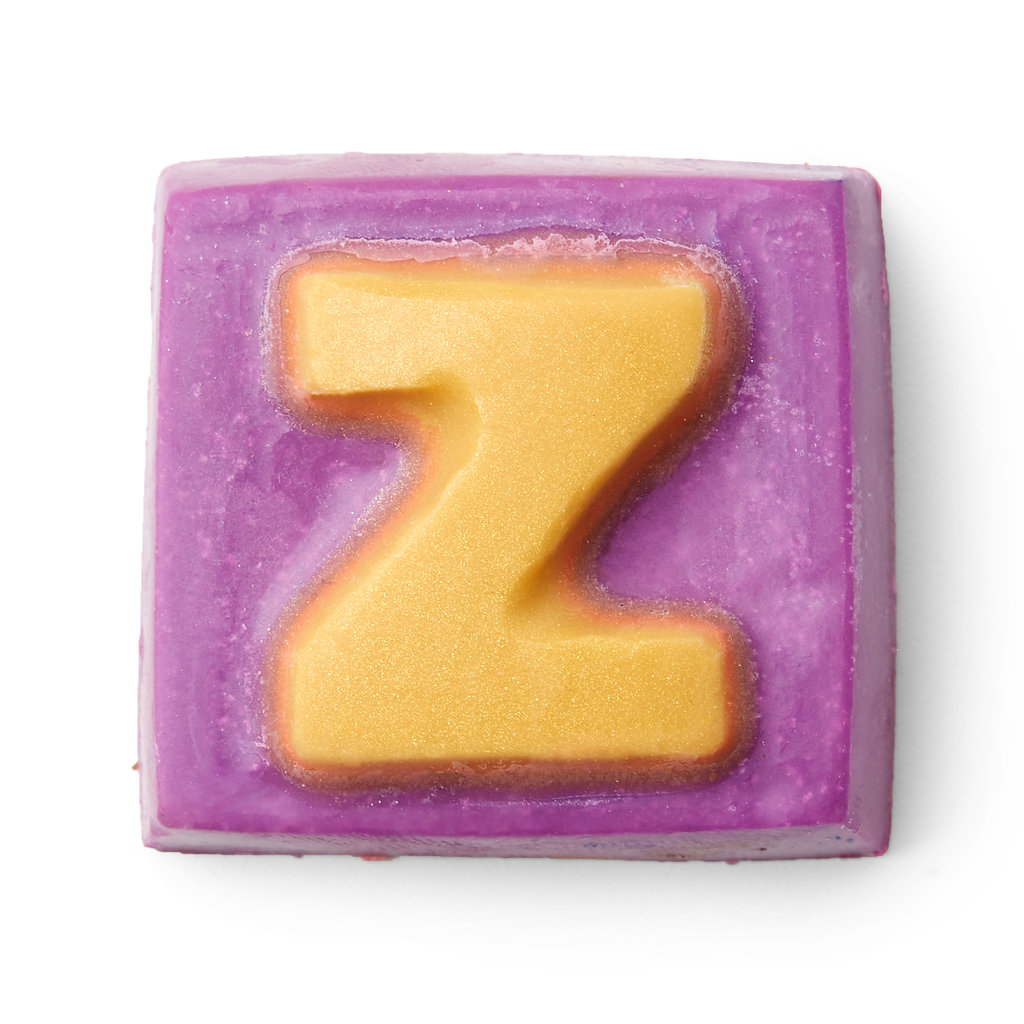 Lavender + chamomile = ZZZZZZZZZZZ.
16Polyamorous, $5.95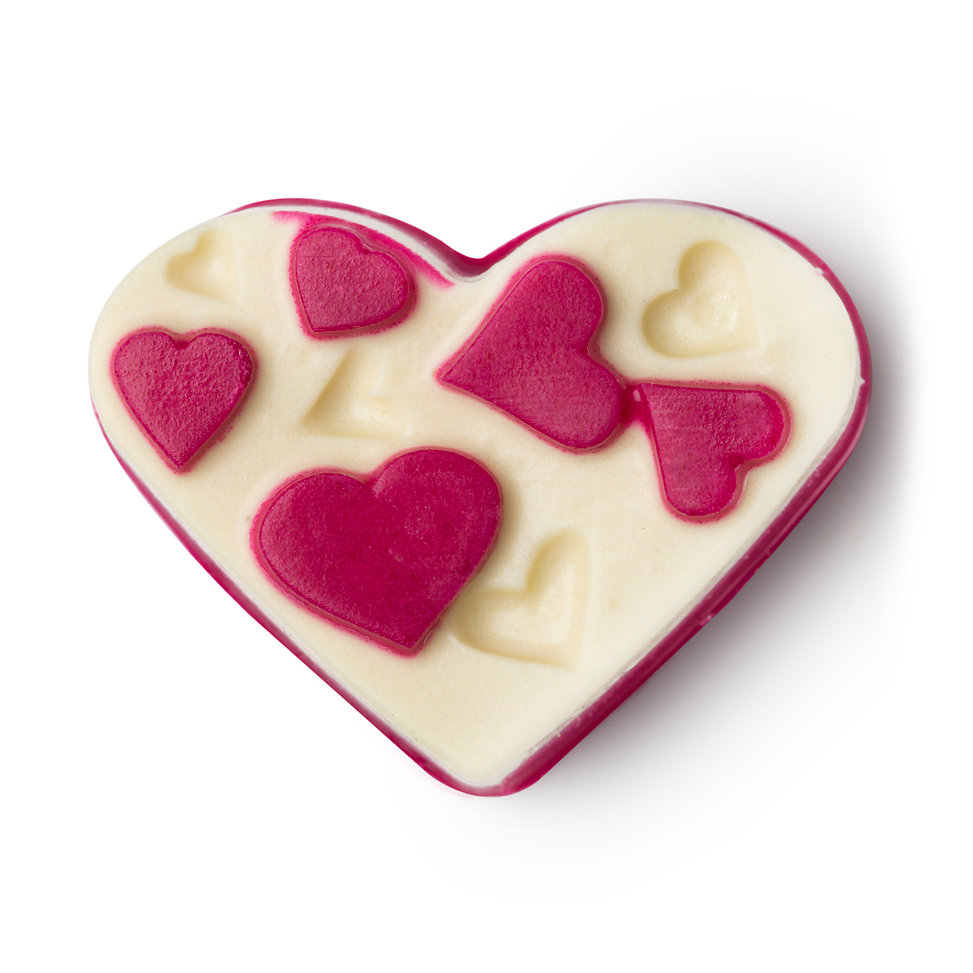 Ooh-la-la. Sexy sandalwood and violet leaf permeate this pink bath.
17Mmmelting Marshmallow Moment, $5.95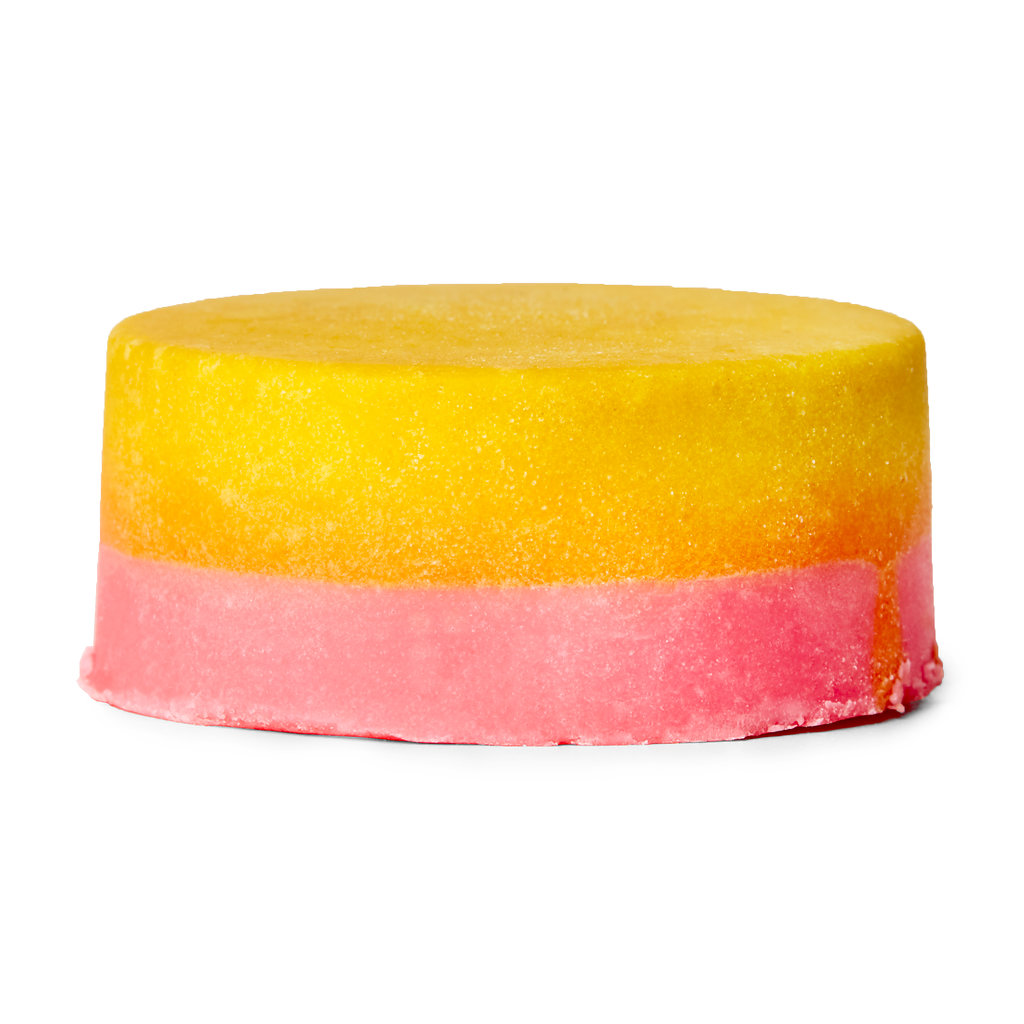 Marshmallow herb and chamomile will help you drift off.
Shop the new bath oil releases ($5.95-$12.95) online and in Lush stores across North America starting January 5th.