Lush made a big improvement with their 2016 holiday collection and we are giving them major props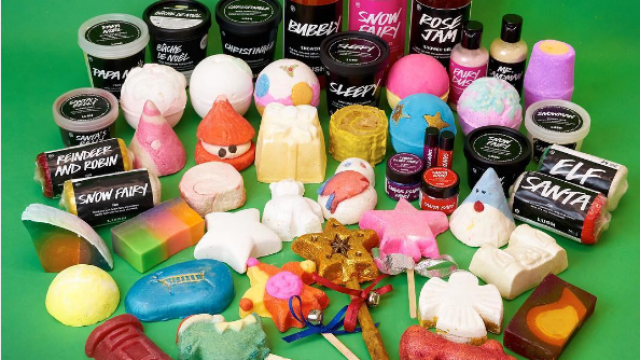 With everything going down in the news, and the way time is flying faster than ever, it's easy to forget about holiday shopping. But we feel inspired to pick up some goodies for loved ones after finding out that Lush's 2016 holiday collection is not only full of delicious variety for us to get our hands and feet on, but they've improved the quality of the products themselves! Most people who swear by Lush's holiday bath products do so with the knowledge that every face mask and lotion is cruelty-free, handmade, and 85% vegan, which only adds to the guilt-free consumption of their cute bath bombs and specialty soaps. But what if we told you their newest holiday collection is completely self-preserving, meaning they don't use any synthetic preservatives?!
Yes, just when we thought Lush couldn't up their game, they have created a line of bath products that are completely free of synthetic preservatives. All the formulas they made are self-preserving and natural, kind of like their customers.
https://www.instagram.com/p/BMzVYtQhyD_
It also helps that their new holiday products include bath bombs that look like shooting stars. Take our money now.
https://www.instagram.com/p/BMz3vwaBsEp
Plus, they make tiny neon bath marshmallows?! What?! Can we eat this, please? That's rhetorical.
https://www.instagram.com/p/BMxM7bnBF3h
You can even run yourself a psychedelic self-preserving bath, which is just what you might need to chill out during this holiday season.
https://www.instagram.com/p/BMxn9hbhQTS
You can fall deeper in love by checking out the full Lush 2016 Holiday Collection online.