Lush's Snow Fairy Jelly Bomb has arrived, so bath time just got more magical
Lush's latest bathtime innovation features the return of a favorite holiday scent that's…well, the bomb. Cult-fave Christmas scent Snow Fairy is back in a new form, the Jelly Bomb. She's available online now and will be landing in Lush shops across North America starting November 20th.
The long-awaited orb smells like sweet vanilla and bubblegum and turns your bathwater into a magical pink brew. The "jelly" refers to carrageen seaweed, a skin-softening ingredient. In addition to the Snow Fairy Jelly Bomb (retailing for $7.95), there are six other sparkly seasonal products in the collection. We will take one of each. Um, make that two.
Happy Holidays to us!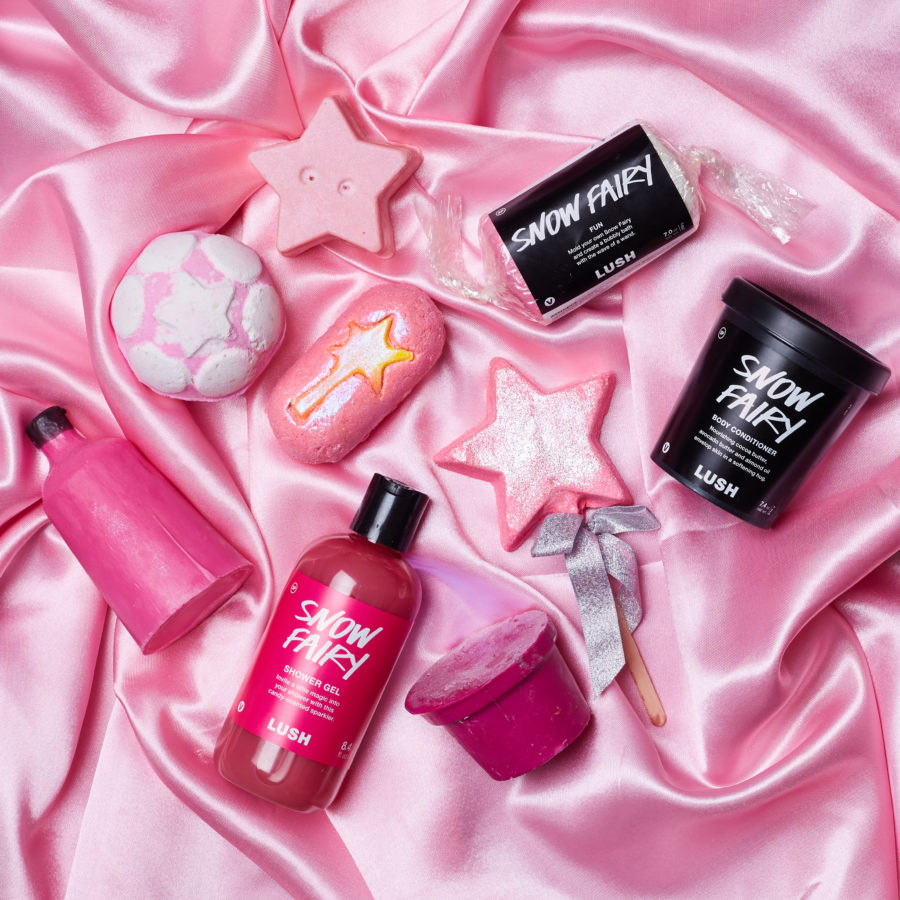 The original Snow Fairy product, a shower gel, is available in several sizes, as well as a "naked" solid version sans packaging. Snow Fairy Body Conditioner also comes in regular and naked versions. There's a super cute sparkly Cold Pressed Soap and a Sparkle Jar. Finally, there's a gift set that'll make you the fairy queen of your office's white elephant party.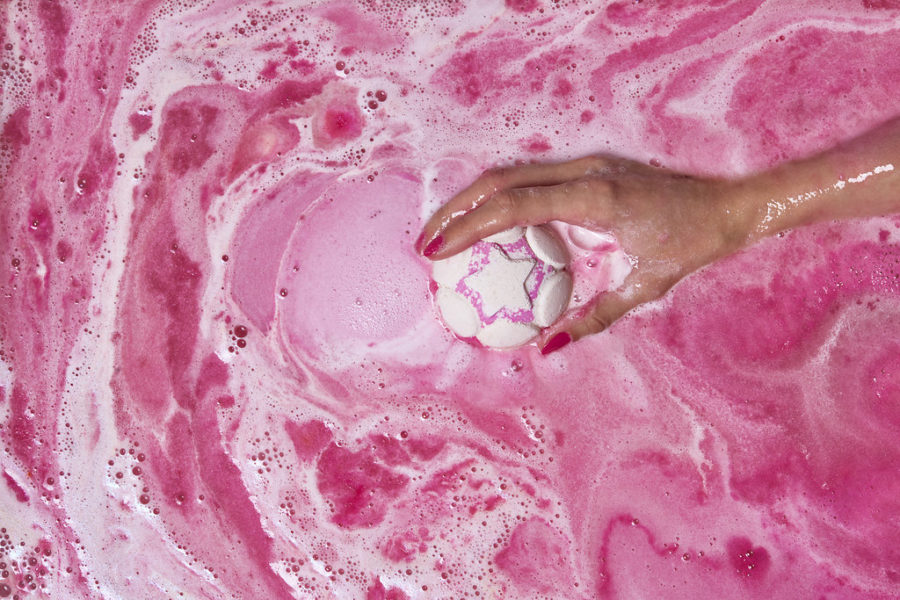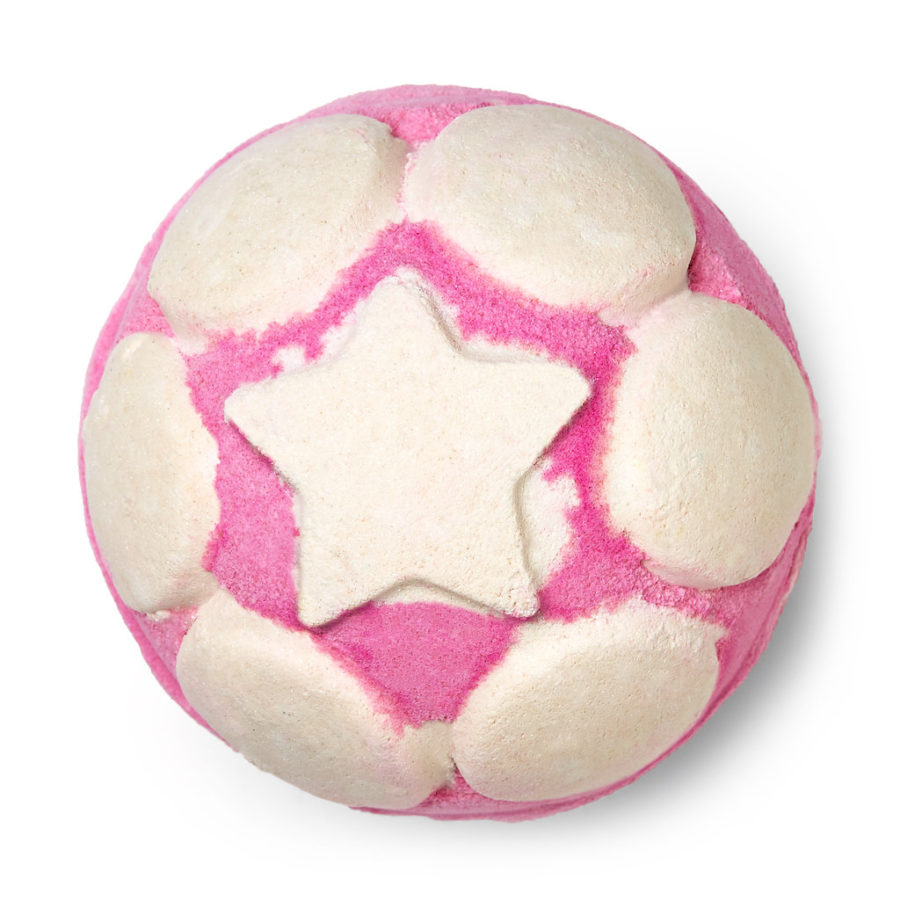 Lushies everywhere are so stoked for this vegan, cruelty-free bomb. Would you look at that pink water? We have heart eyes.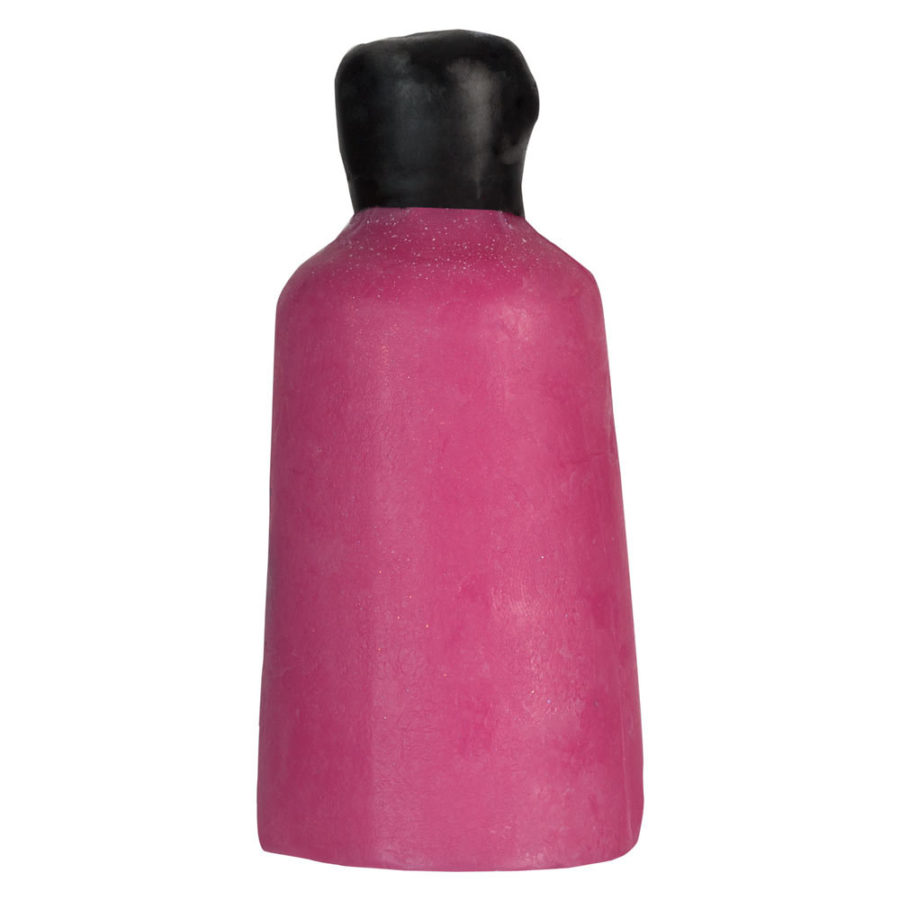 No packaging means it's as good for the environment as it is for your skin…and your spirits.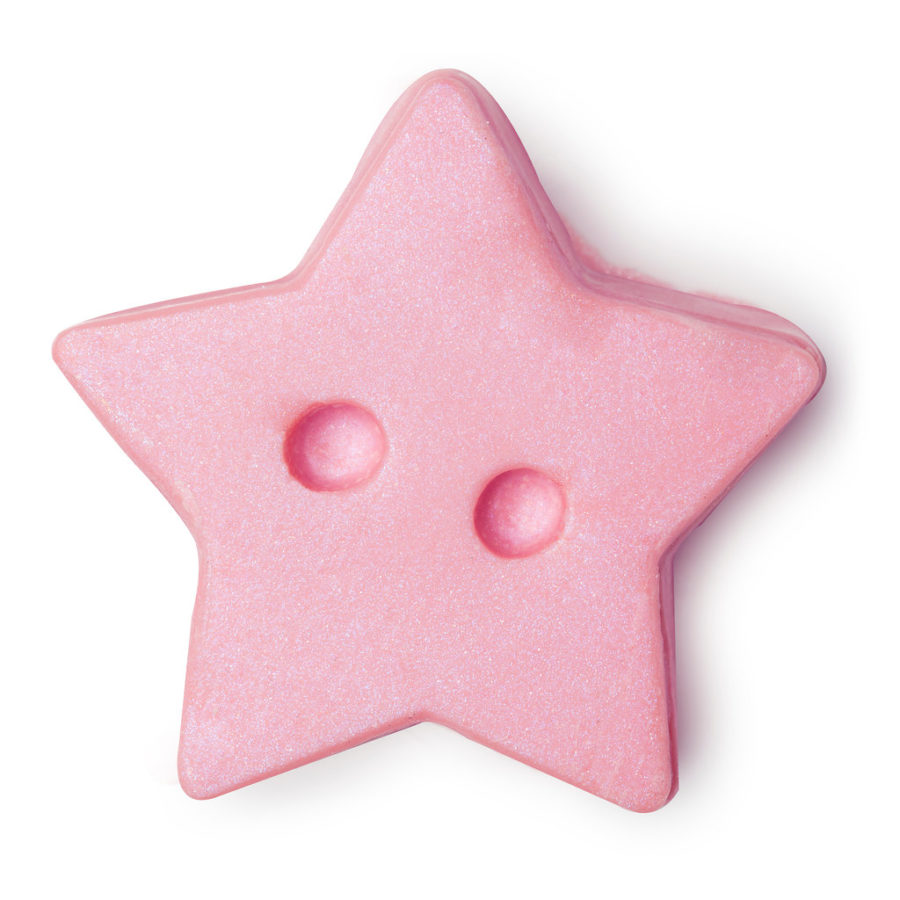 It's a powder, it's a moisturizer…it's both!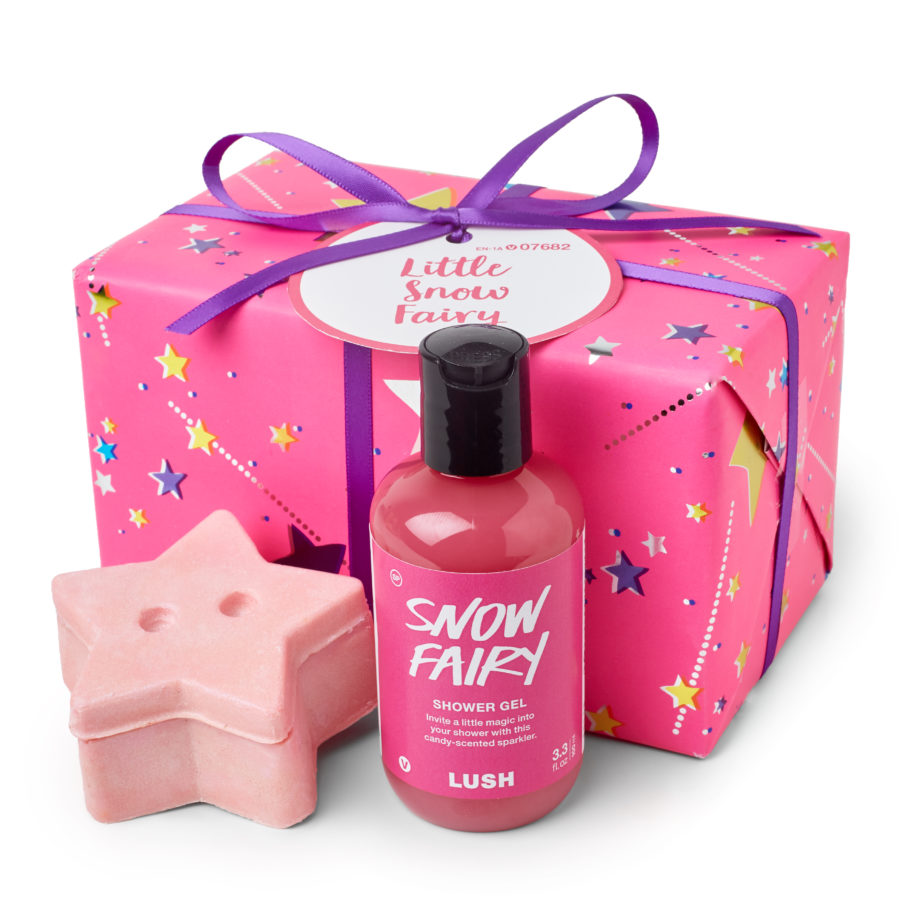 A gift for fairies of all sizes.
Buy the Lush Snow Fairy collection on LushUSA.com now.