Lush's Father's Day collection is so good, you'll want to steal it all for yourself
If your dad's self care game could use an upgrade, a gift from Lush's Father's Day collection should do the trick. (And possibly gain you favorite child status.) Why? Because your pops could use a pampering. Father's Day is coming up, and we all know by now to ditch the tie or sock gifts. When you're placing your Lush order, grab dad some sweet (or woodsy, or smoky, or musky) smelling shower and shaving essentials.
These brand new, limited edition products are 100% vegan, and all available in the signature Lush "Naked" form (for the environmentally-conscious daddies). Whether he's a bathing beardo, a moustache man, or a low-maintenance quick shower type, there's a gift for the ol' man. There's even a bubble-making fidget spinner for the gadget-loving dad.
Don't sleep on these Lush limited editions, they're only around through the Day of the Dads.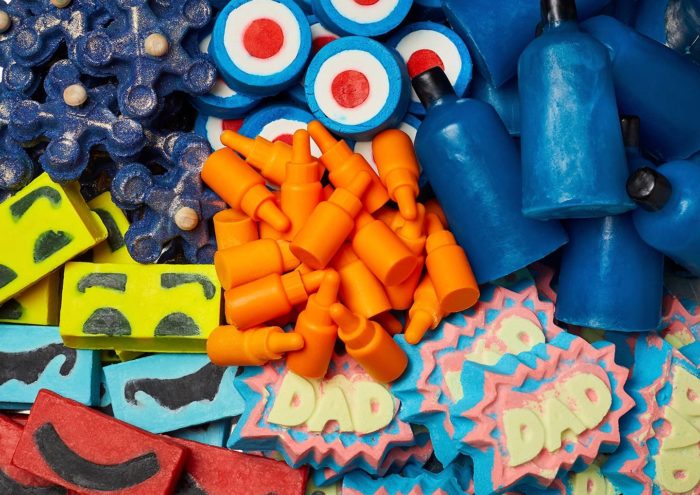 Take a gander at these gift ideas.
1Superdad Bath Bomb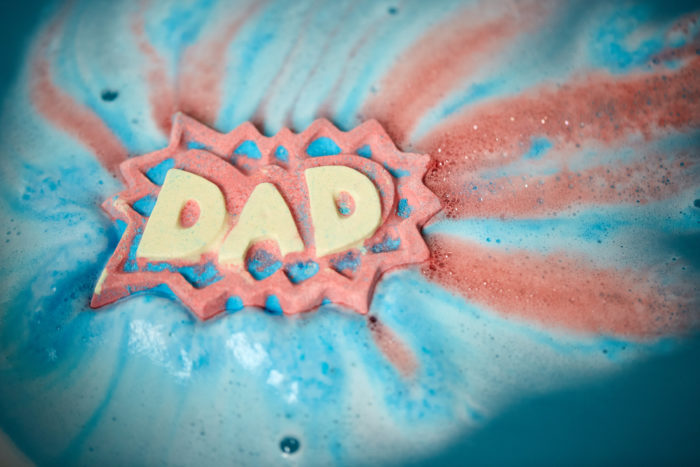 This super fizzy is scented with sandalwood and olibanum oils for a woodsy, earthy recharge.
2The Modfather Bubble Bar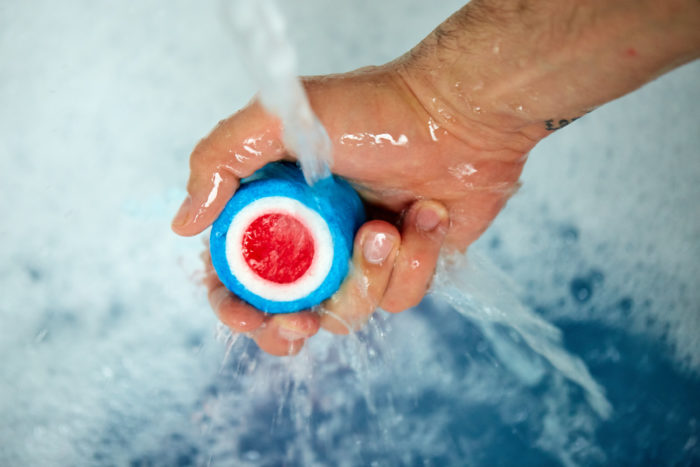 Brazilian orange oil is the main note in this eye-catching bubble bar.
3Moustachio Soap
Cocoa butter plus mint are an elegant upgrade from that boring bar soap in his shower. A cute design will bring a smile to his face.
4Dirty Springwash Naked Shower Gel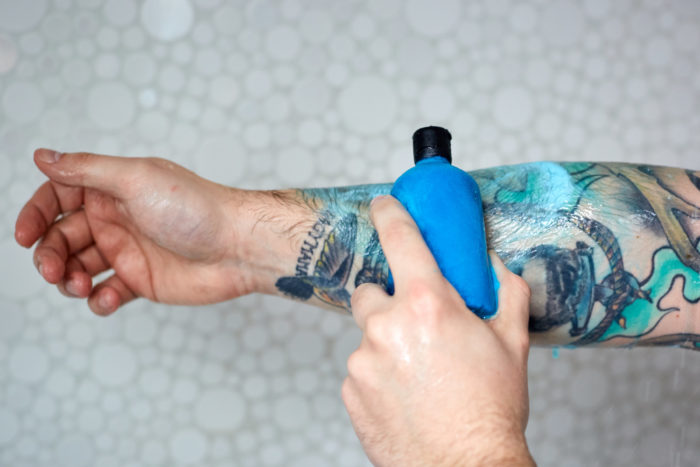 Another minty favorite, this time with less packaging.
5No Trouble (With Beards and Stubble) Naked Beard Oil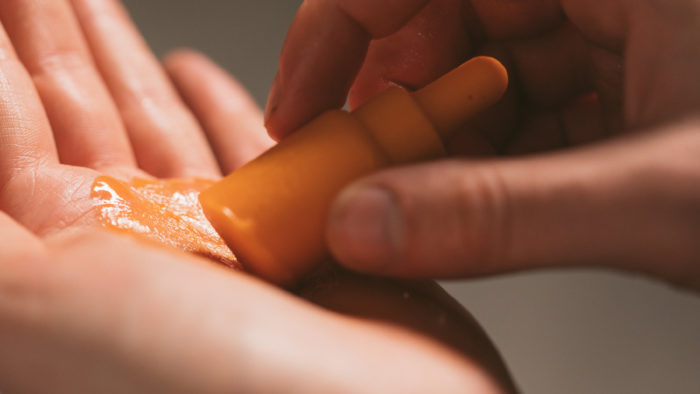 Beard or stubble, this oil/moisturizer combo contains illipe butter and cedarwood oil for fragrant facial hair.
6Fun For All The Family Bubble Spinner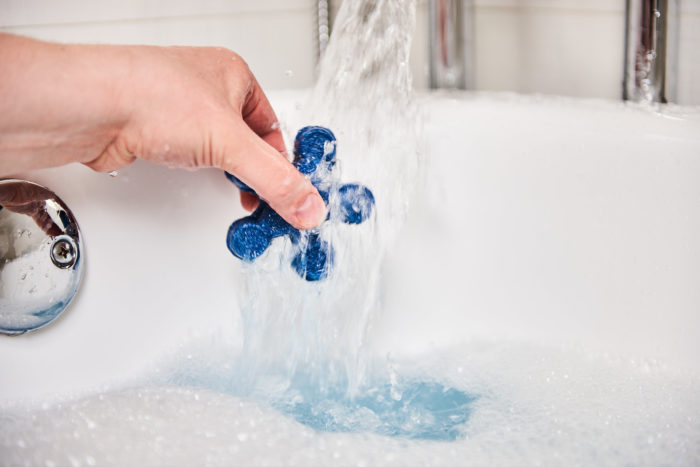 Make baths even more fun with this reusable spinner. Hold it under the water for big, citrusy bubbles.
If you miss any of these limited editions, Lush suggests a few more year-round favorites that dads dig:
7Kalamazoo Face and Beard Wash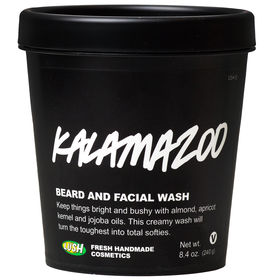 A face wash that cleans and conditions beard and skin with pineapple juice, almond oil, jojoba oil, cupuaçu butter, and Brazilian orange oil.
8Avobath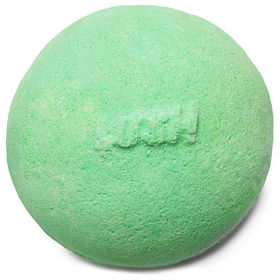 Bergamot, lemongrass, avocado, and extra virgin olive oil make for an energizing, hydrating fizzer.
9Dirty Shaving Cream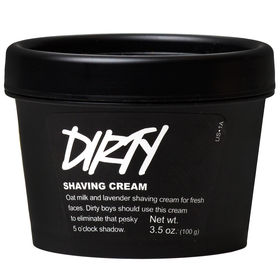 Calming oat milk, honey, and shea butter sooth sensitive skin and work for shaving anything. Lavender and sandalwood make for a relaxing experience.
Dad ought to love all of these options — and in the extremely rare instance that he doesn't, at least you can steal them back for yourself.