This Lush lotion is flying off the shelves right now, so stock up while you can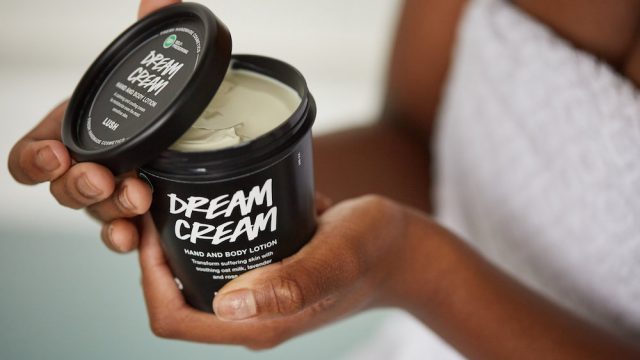 By now you know that we are serious Lush fans, and we have a feeling that many of you are as well — and why wouldn't you be? Lush is an inclusive, diverse brand that is committed to creating high-quality, eco-friendly, ethically produced products. Their items are so beloved that we were even hoping that Lush's April Fools' Day prank would become a reality. They're that good.
Lately, Lushies have been sprinting to their nearest shop, and not to snag a brand new product, but to stock up on an old fave: Dream Cream. This cult-fave lotion is back in high demand because of its incredible ability to soothe sore, dry, and sensitive skin. Made with ingredients like oat milk, lavender and chamomile that calm sensitive skin blended with olive oil and cocoa butter to revitalize and deeply hydrated chapped skin, it's a total skin-saver.
It's the perfect container to prop next to your bed for a full-body moisture sesh before bed or to keep in your purse for on-the-go lotion emergencies. And while Lush fans have always raved about the wonders of Dream Cream, something must be in the water because sales have skyrocketed online over the past 48 hours. In fact, it increased 1,130%!
That means, if you want to stock up on Dream Cream, you need to run to your nearest Lush and pick up a jar.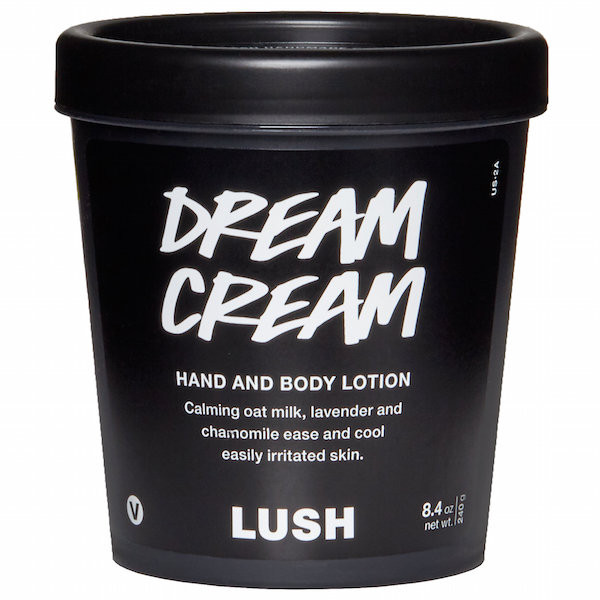 They are flying off the shelves, both in-stores and online.
This cruelty-free lotion deserves a spot in your repertoire — you can't beat a 95% approval rating. Even if you don't have sensitive skin, you"ll love how decadent and luxurious this affordable cream feels on your skin. What a perfect way to pamper yourself.
The Dream Cream Body Lotion from Lush is available for $29.95.
https://www.instagram.com/p/BhZbtP5gS-k
And it's worth every penny.
You better get a move on, hunni! Because it already sold out once, and you don't want that to happen again.