If you're having trouble catching Z's, Lush's new shower jelly will help knock you out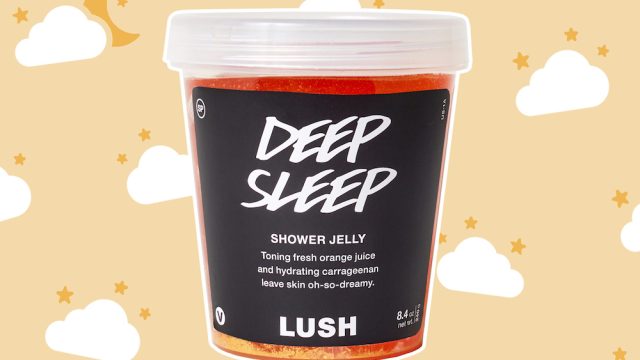 Lushies everywhere are rejoicing: Lush Cosmetics just dug up a cult-favorite Shower Jelly, and it's now part of the permanent collection.
Lush has the bedtime bath product market on lock, and the brand has added yet another extremely chill item to the lineup. Deep Sleep is a new Shower Jelly — but it's actually a throwback. The Deep Sleep Shower Jelly was available years ago, but fans missed it so much Lush brought it back. Glowing reviews are already pouring in from the UK, with fans stating that it promotes relaxation and even helps with insomnia. We can't wait to introduce it to our before-bedtime showers.
Like all Lush products, Deep Sleep is 100% cruelty-free and 100% handmade with love. The deep orange jelly is made with carrageenan seaweed, which makes it delightfully jiggly and Boomerang-worthy. Blue chamomile and fine lavender oil mingle with fresh orange juice to calm the mind and body and reduce stress. Plus it's fun to just like, poke at.
The vegan Jelly retails for $6.95 for the 3.5oz size, and $14.95 for the 8.4oz. As we mentioned, it goes great with other sleep-inducing Lush products like the Sleepy Body Lotion and Twilight Body Spray. Your sleep situation is about to get leveled up.
We think we're ready for this jelly.
Looks good enough to eat.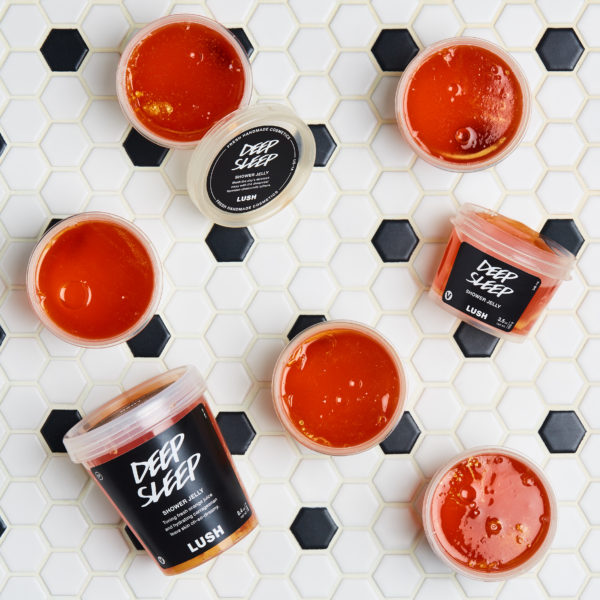 (It's made of natural ingredients but we would advise against eating it.)
Available in two sizes for all of your showering needs.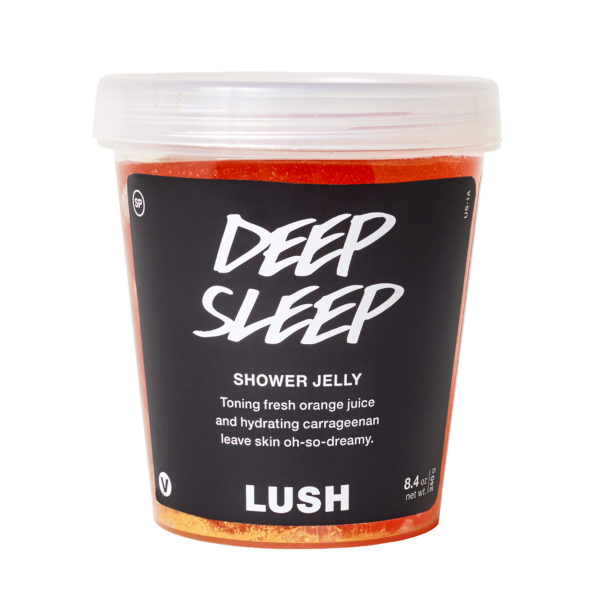 The reviews speak for themselves.

We'll have what she's having.
Sounds divine!
Gettin' jiggly with it.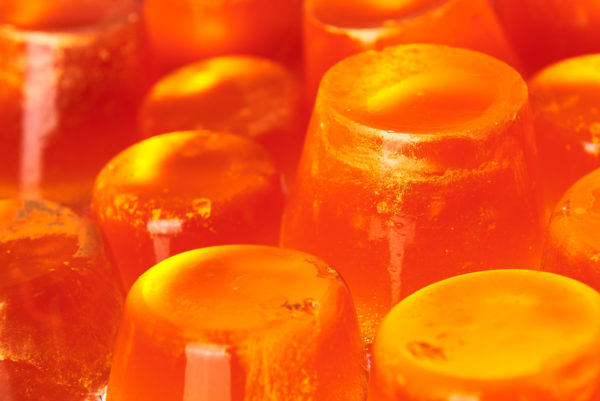 Shop Deep Sleep Shower Jelly ($6.95 – $14.95) on Lushusa.com