Lush Cosmetics teams up with RuPaul's Drag Race queens for its Merry DRAGmas campaign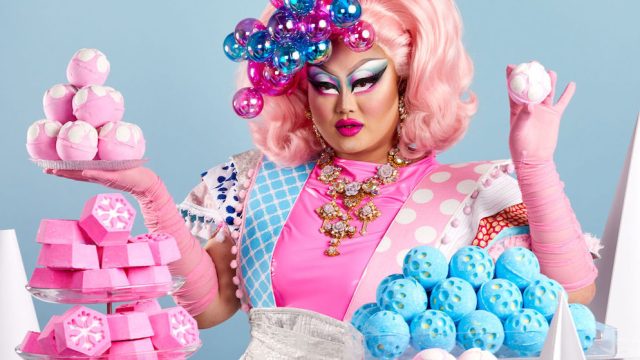 When they're not busy making sure their stores smell like freshly baked desserts, Lush Cosmetics is coming up with refreshing and creative collaborations, like its latest holiday campaign. The brand just launched its "Merry DRAGmas" campaign, appropriately featuring three queens from RuPaul's Drag Race, Kim Chi (Season 8), Detox (Season 5), and Shea Couleé (Season 9), and it slays.
The queens will be gracing shop windows with festive looks inspired by the Lush holiday collection, complete with bath bomb accessories in tow. Since a true queen needs the full spotlight for herself, each will be featured showing off their own lewks for a third of the month.
Until November 11th, shoppers will see Kim Chi showcasing her Cheery Christmas Vibes.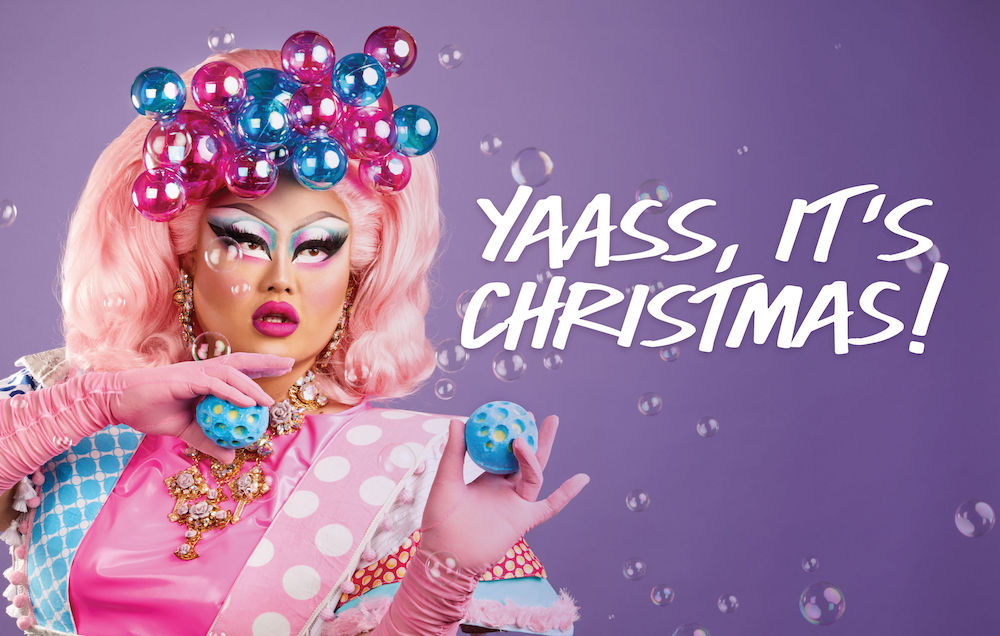 "There's a lot of fun vibrant colors, and I tried to mix a lot of prints, textures and colors. So a quilted masterpiece is what I'm serving you," Kim Chi said of the campaign.
Kim Chi's look is inspired by the pink snowflakes of the Cheery Christmas Bath Bomb, the starry pink Snow Fairy Jelly Bomb, the blue polka-dotted Holey Night Bath Bomb, the metallic glam of the  Star Light Star Bright Luxury Bath Melt, and a heaping dose of the Sleepy Shower Gel.
This look is all we want for Christmas (besides world peace).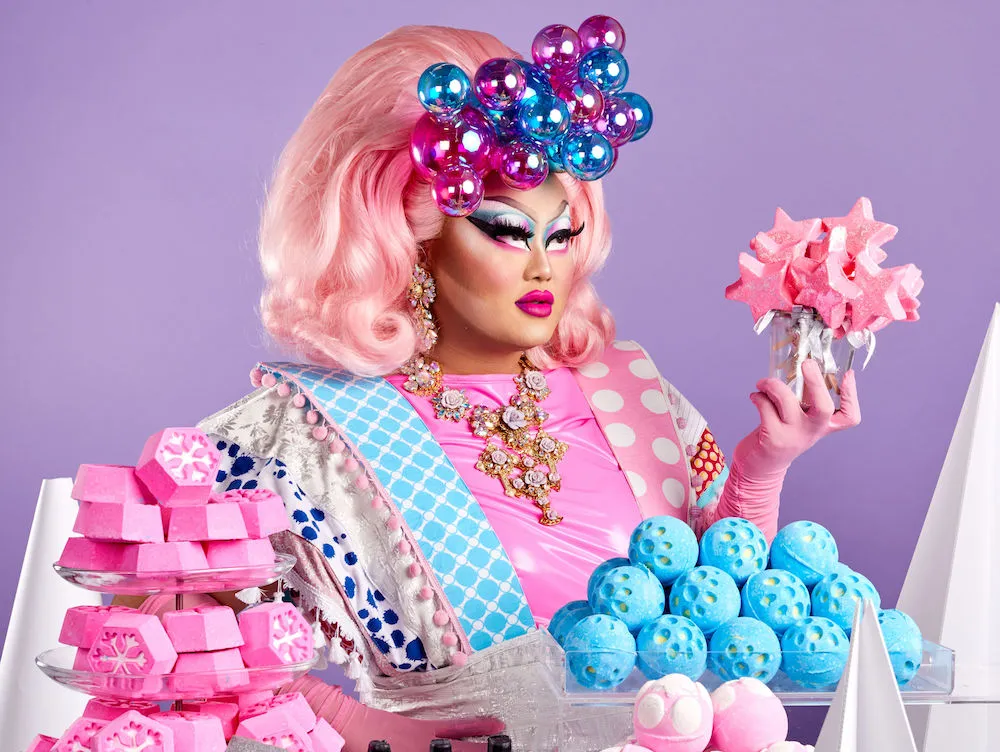 In the middle of the month (November 12th to November 20th), Detox will bring the festive lewk of "Dripping Luxury."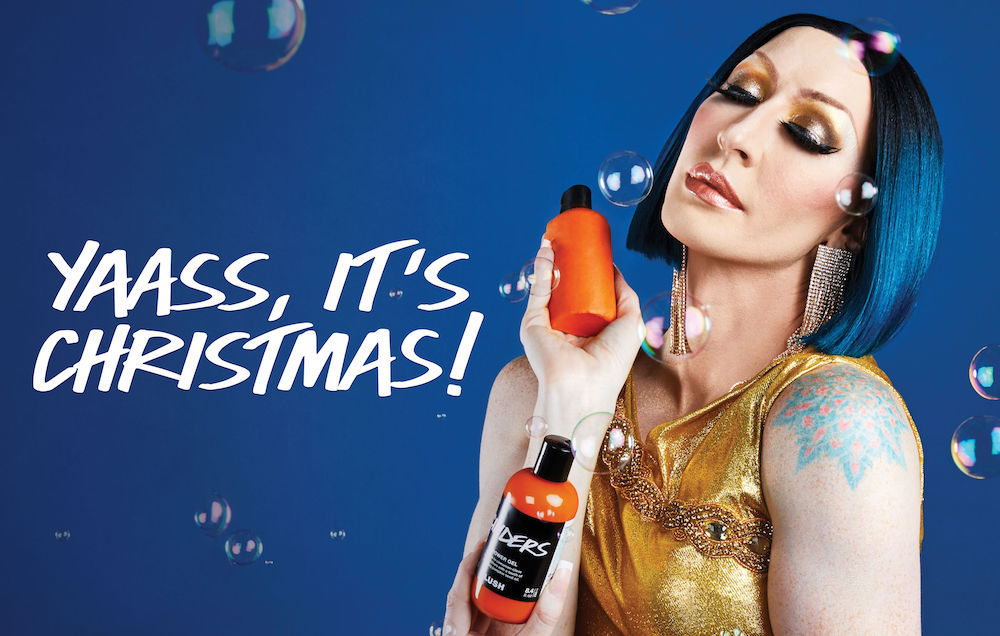 "My look is a little vintage and nostalgic. Kind of like '50s glamour housewife, hosting a holiday party...with Lush product," Detox said.
We are feeling tipsy, Mad Men party wife-vibes with this, and we're here for it. Detox drew inspiration for her rich bubbly look from the Shoot For The Stars Bath Bomb, the luxe, gold-ornamented Perle De Sel Bath Bomb, the carb-looking Yog Nog Yule Log Bubble Bar, the juicy Golden Pear Soap, and the toasty Cinders Shower Gel.
This is pure liquid money.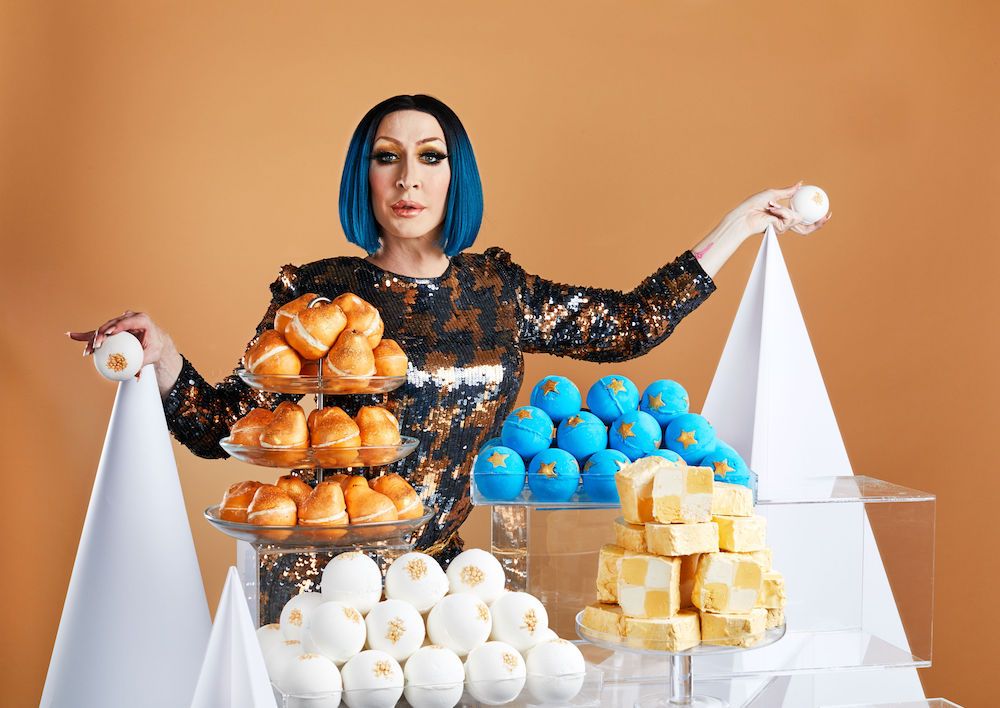 To bookend the campaign with holiday spirit, Shea Couleé is channeling a Classic Christmas lewk (from November 22nd to December 6th).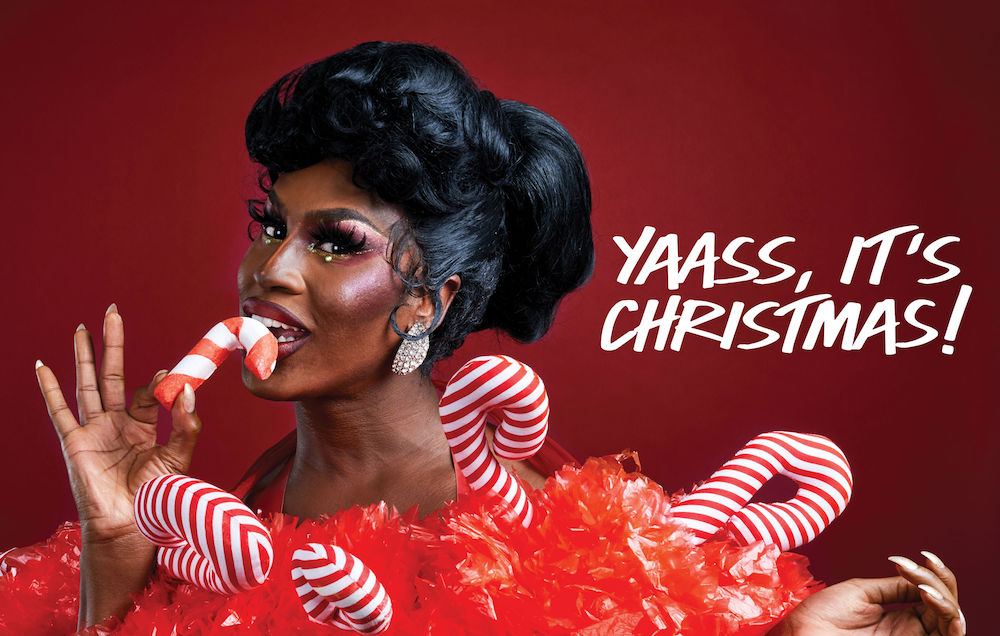 "I wanted a look inspired by 50's negligees and nightwear that references those '50s silhouettes, but with a little bit of whimsy in there—all out of repurposed materials," Shea Couleé said.
Okay, but seriously, Shea Couleé's color combination is the Miracle on 34th Street we all need in our closets. For this, she drew inspiration from the classic striped Candy Cane Reusable Bubble Bar, the leafy green Puddy Holly Bubbleroon, the naughty side of the Santa Bomb Bomb Bath Bomb, the Golden Wonder Bath Bomb, the glam of the Golden Wonder Bath Bomb, the earthy Lord Of Misrule Bath Bomb, and the sweet Butterbear Bath Bomb.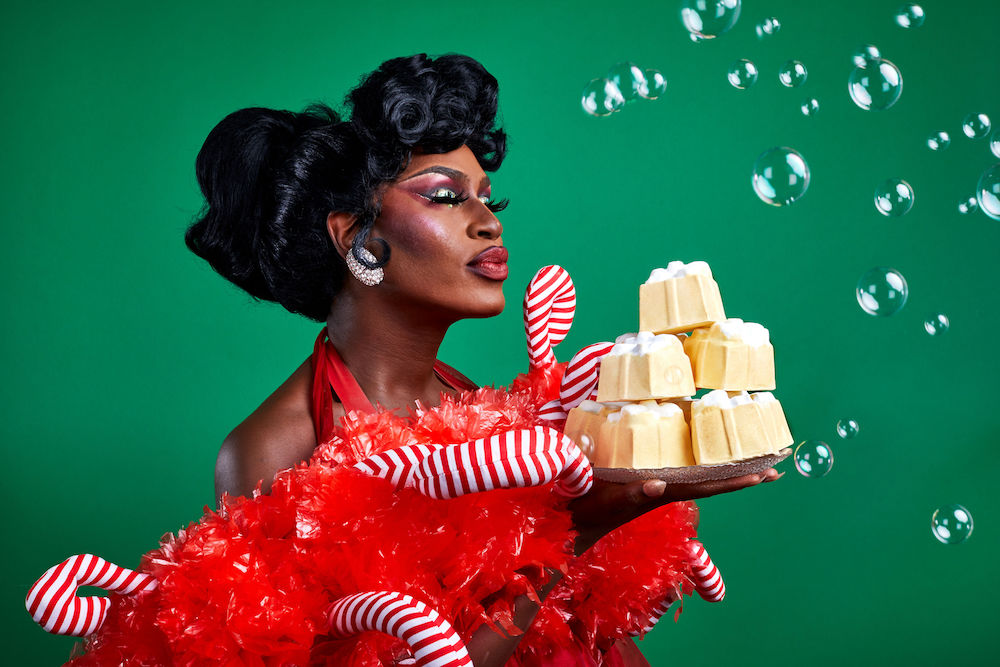 These queens make us want to dig into our closets for some holiday outfits.
https://www.instagram.com/p/Bprj6SWHTDh
Few people can get us as excited for this holiday season as the royalty of RuPaul, and honestly, would we have it any other way?