Lush Cosmetics wants to brighten up your day with its new Cheer Up Buttercup bath bomb
We could all use a little sunshine in our lives. Sometimes, sunshine takes the form of a conversation with a friend or a walk in nature; other times, we create our own haven by lighting a candle and running a bath. The new Cheer Up Buttercup Lush bath bomb was created with sunny intentions in mind.
The new fizzer is jam-packed with good ingredients such as lemon, lime, and neroli oils that are known to boost your mood and encourage tranquility.
As with all Lush bath bombs, the brand new bright yellow Cheer Up Buttercup melts easily into your bath to create a colorful and moisturizing experience.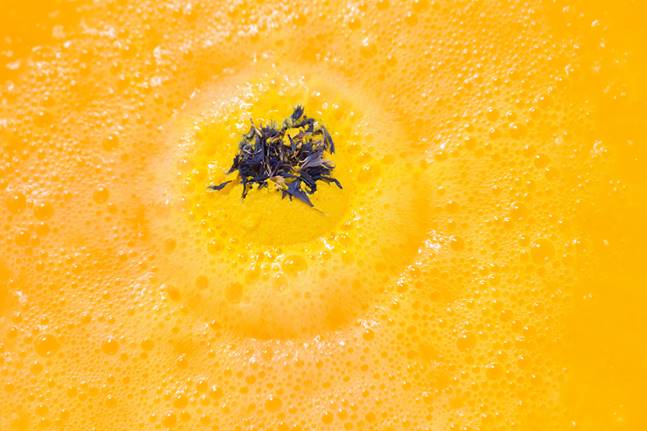 It's recommended as a morning treatment, or for those days off when you need a mental boost. It truly is as bright as the sun, topped with lovely blue cornflowers.
The best part? It's launching today (August 15th), so you can be the early bird who bathes in the first fizz of sunlight. Really, who doesn't want to fill a bath with liquid mood-enhancing sunshine, only to smell like a citrus dream afterward?
The Cheer Up Buttercup bath bomb costs $5.95 and once melted, reveals a fuschia core.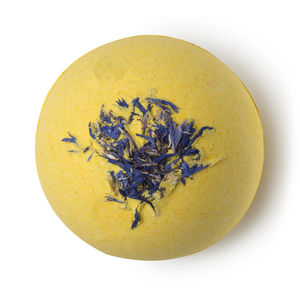 Just like our hearts.
Are you ready to bathe in the sun?