Lush's fan favorite bath bombs are inspiring bewitching nail art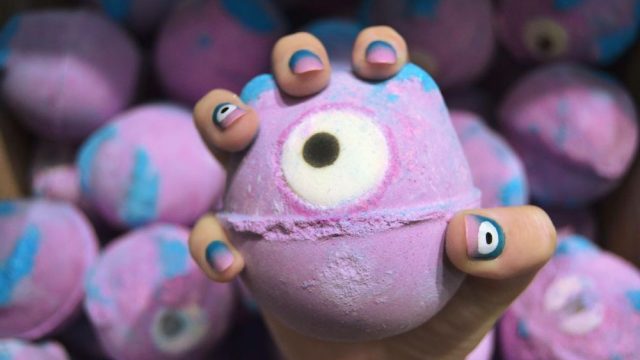 Lush devotees take their bath bomb love very seriously, and now it's extended to their nails! We're talking nail art inspired by Lush's fan favorite bath bombs. The brand that brought you the Secret Arts bath bomb (among many, many others) has inspired some of its fans to create custom nail art tributes to the fizzies. Lush fans, or "Lushies," are ride-or-die, so it's no surprise that they'd want to feature their favorite colorful products on their fingertips. The aromatic orbs ARE the perfect prop to showcase nails in a #nailfie.
Let's take a look at some of Lush bath bombs that have inspired some creative and insane nail art.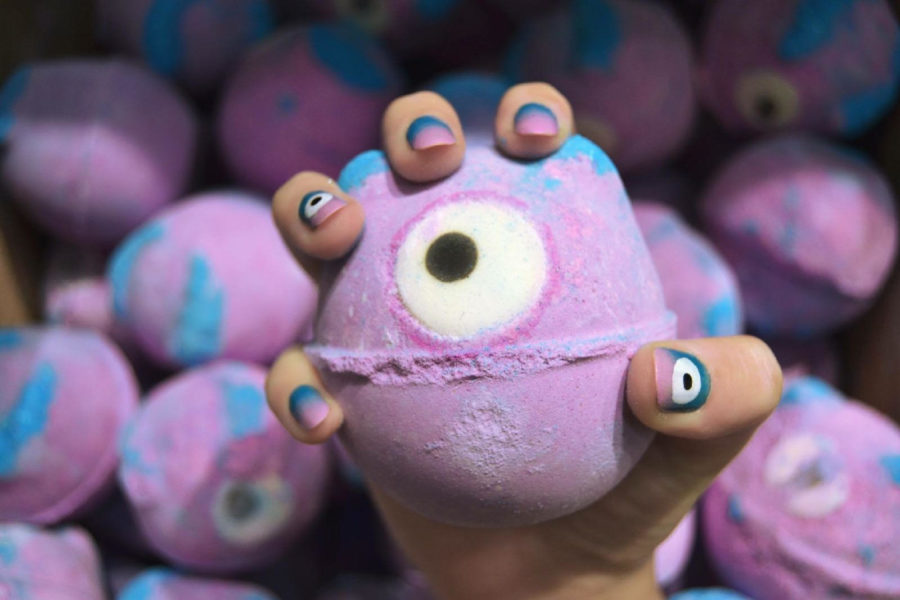 The number-one seller from the cruelty-free brand's Halloween range is a pink and blue cyclops called Monsters' Ball, and we're loving the corresponding nail look. The bomb is vegan, with notes of Himalayan rock salt, lime, and neroli oil. It's available now through Halloween.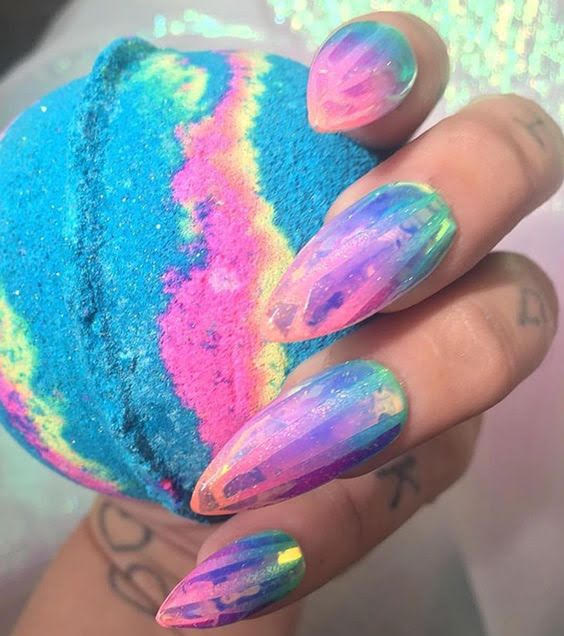 This is Lush's best-selling fizzy, and for good reason — not only are the neon colors hypnotizing, but the peppermint notes are refreshing, too. We're obsessed with these out-of-this-world foils.
This pink dream will get you ready for sleep with its relaxing lavender oil and tonka absolute scent. The nail art looks just as dreamy and relaxing!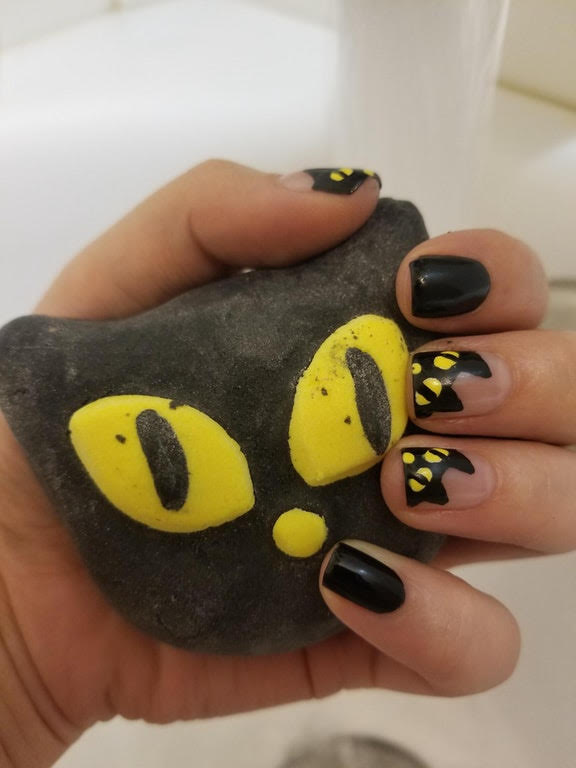 An adorable kitty face makes this popular Halloween bar a cult fave. Meeeow! Even though this bath bomb is currently out of stock, this nail art just might fill the void.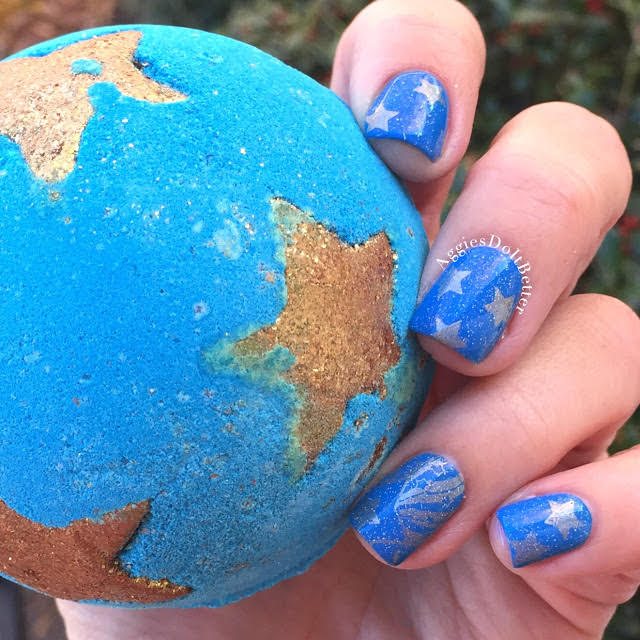 Joy to the world, this holiday favorite is back.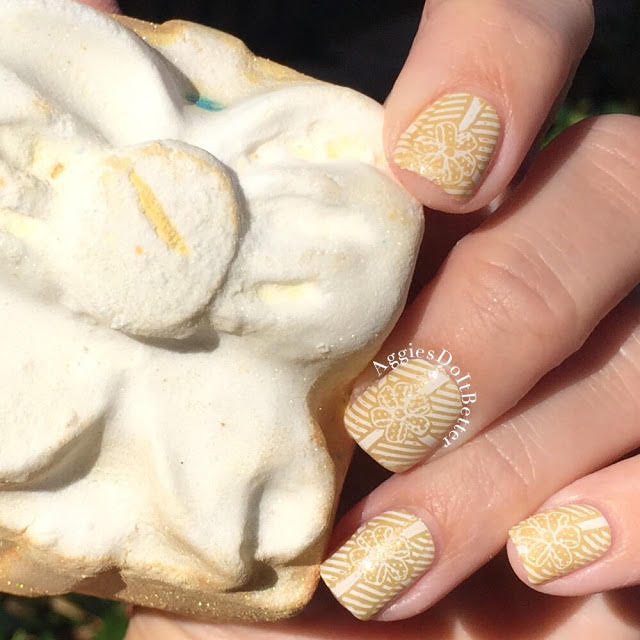 The gift-shaped bar is another returning Christmas favorite, and your holiday nail art glam needs are covered.
Save