There are over 142,000 Lush ASMR YouTube videos to play during your next bath bomb sesh
Just when you thought Lushies couldn't be more devoted to their beloved beauty brand, we find that there's a whole other level of love going on. YouTubers have been creating Lush ASMR videos, and they're so delightful and creative they made our jaws drop (and our skin tingle). There are so many reasons to love Lush — not only is it the most diverse beauty brand in the country, but it's committed to supporting causes that are important to it, like the recent Lush campaign to support transgender rights. It makes sense that its legions of fans would show their love in multiple and creative ways, but this is next-level.
A quick search has revealed that there are 142,000 Lush ASMR videos – so if you're a beauty lover who needs to unwind, you've found your corner of the internet. ASMR has become an incredibly popular internet niche, with some YouTubers racking up millions of subscribers by tenderly whispering into a mic or chewing gum. Beauty lovers have put their own unique spin on this take by creating Lush ASMR unboxing videos, roleplaying as in-store Lush employees with the help of green screens, or pretending to visit a Lush salon.
Few brands can say they've attracted quite the same level of dedication as these Lush fans have displayed.
https://www.youtube.com/watch?v=_EqOwzniWM8?feature=oembed
Have you ever heard a more comforting whisper in your life? They're really onto something here. Though anyone who has ever walked into a Lush store knows we're greeted with quite a bit more enthusiasm.
If an unboxing is more your speed, this tender Lush ASMR reading of ingredients might be more up your alley.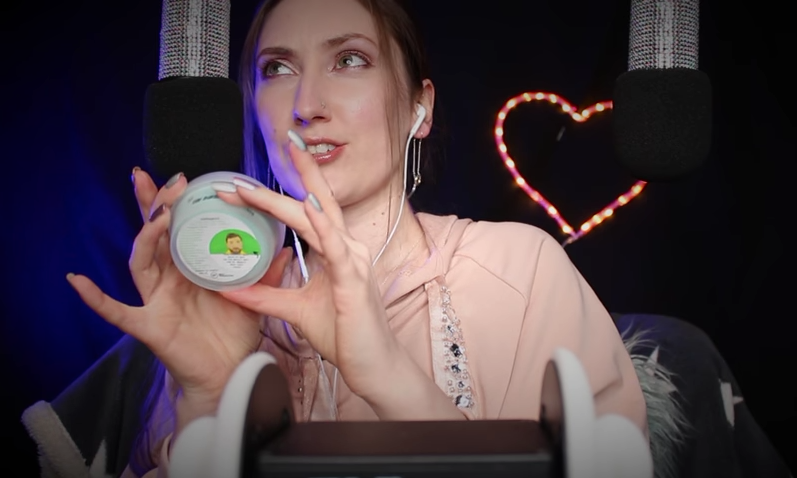 That delicate tapping is a dream.
Watch the full vid below:
https://www.youtube.com/watch?v=RO895BUL0SE?feature=oembed
Always wanted to check out a Lush spa but never had the chance? You'll feel like you're there with ASMR Darling's soothing video.
https://www.youtube.com/watch?v=0eUk_VN3e2A?feature=oembed
This is everything we never knew we always wanted.
And if you're a bath bomb lover like the rest of us, don't miss this bath bomb fizz-fest courtesy of ASMR Requests.
https://www.youtube.com/watch?v=r0NDwhkxk9c?feature=oembed
This video alone has 1 million views.
Are you feeling those tingles, yet?