Lupita Nyong'o's inspiring "Vogue" interview is everything we hoped it would be and more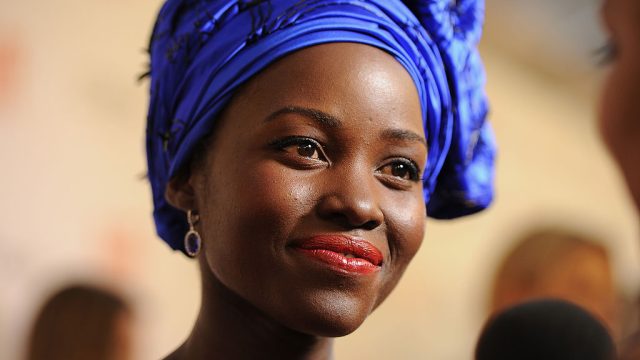 The only thing that's possibly more wonderful than watching Lupita Nyong'o onscreen as she flawlessly embodies fascinating characters is listening to the brilliant woman share her uplifting perspective on life. The Vogue cover star chatted with the magazine in an interview that sheds even more light into the wonderful woman's personal life.
Lupita talked about how her family life shaped her own personality, including some super helpful lessons from her mom that all of us can use to achieve our goals.
She said, "My mother had dream charts and would say, 'What do you want to dream short-term, long-term, mid-term?' She really believed in dreaming out loud.
And obviously that lesson was passed along to the talented Lupita, who has used it to make those spoken dreams into impressive realities.
Lupita also talked candidly about how she embraces exactly who she is and accepts everything about herself with a level of confidence that is truly inspiring.
"I cannot run away from who I am and my complexion or the larger society and how they may view that," she said.
Her new movie, Queen of Katwe, is already getting rave reviews (as is Lupita's performance, of course). And her approach to her career is as thoughtful as you would imagine it to be.
"As an African actress looking to develop great projects, I am always searching for characters who are full of life, complicated and indelible in their pursuits and in their needs."
She is also looking to use her fame to give back.
She added, "I want to create opportunities for other people of color because I'm fortunate enough to have a platform to do that."
And despite her success, she remains adorably excited and humble at every major milestone.
Her entire interview is available at Vogue and is definitely worth the read. It's filled with little moments that remind you she's as committed to being a good human as she is to perfecting her craft. And we are in love with and totally admire everything she stands for.