Lupita Nyong'o's "Lip Sync Battle" was everything we love about '90s hip hop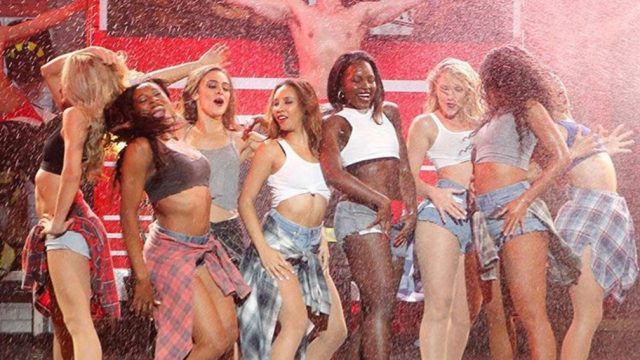 Spike's Lip Sync Battle show delivers some of the most hilarious modern TV moments we've ever seen. Pitting entertainers against each other in delightful renditions of our favorite songs is consistently some of the must fun entertainment ever. And seeing Academy-Award winning actress Lupita Nyong'o lip sync Salt-N-Pepa's "Whatta Man" has to be one of the most surprisingly wonderful musical performances we've ever seen.
https://www.youtube.com/watch?v=nhuALKlhaxU?feature=oembed
Even the host LL Cool J could not believe his eyes as the actress got down with her bad self.
https://twitter.com/udfredirect/status/794154481353039872
Before the show, she was asked to give hints about what her performance would be like without giving away any spoilers.
Lupita said, simply, "I would say I'm bringing the heat."
We could not agree more. And it was exactly that ~heat~ that earned her the champion's belt after the title.
Though the "Whatta Man" is the only full Lupita performance available right now online, you can see clips of her spectacular other song choice, "Bailando."
Lupita was battling the very funny Regina Hall, who did a hysterical rendition of The Weeknd's "Earned It." But it's hard to compete with seeing Lupita get down so perfectly to a classic song that brought all of our '90s dreams to life.
Regina was a really good sport about the victory as the two happily posed together backstage after the show.
https://www.instagram.com/p/BMWOcngBuUT
For their part, Salt-N-Pepa saw the performance and, like everyone else, totally loved it.
Though we already knew she was crazy talented, we're not at all surprised to see that Lupita can really have fun and make us laugh when she's not busy making incredible movies.