Lupita Nyong'o's golden leaves dress glamorously melds fall and winter fashion, and we're in love
It's been proven that Lupita Nyong'o is pretty much a fashion "it" girl. She was named one of "Hollywood's Fiercest Women," next to Jennifer Lawrence and Cate Blanchett by Vanity Fair. And we can't forget how Lupita's fashion is always the talk of the town after each red carpet appearance.
The fashion killer attended the Eighth Annual Governors Awards this weekend, and stole the show once again. Lupita wore a dress covered in the most gorgeous fall print, and we're dying! The gold and green color scheme works perfectly to accent her skin tone. It's such a spot on choice for Lupita.
The dress even gives a nod to winter fashion with the green and gold sparkly accents.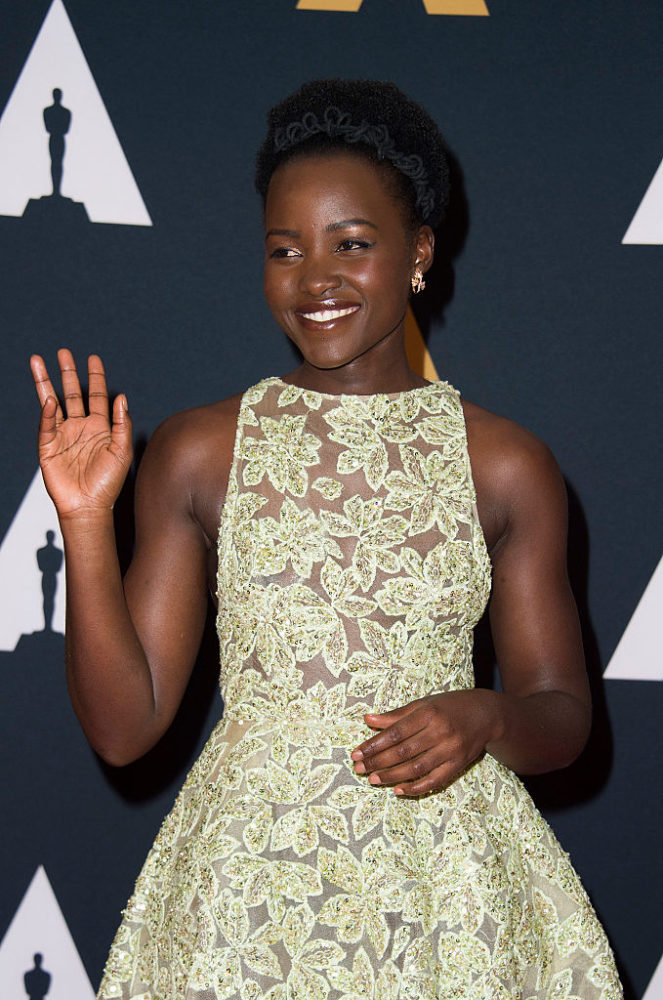 We're just obsessed with her entire look! From her hair, to her makeup, to her shoes, Lupita looks perfect.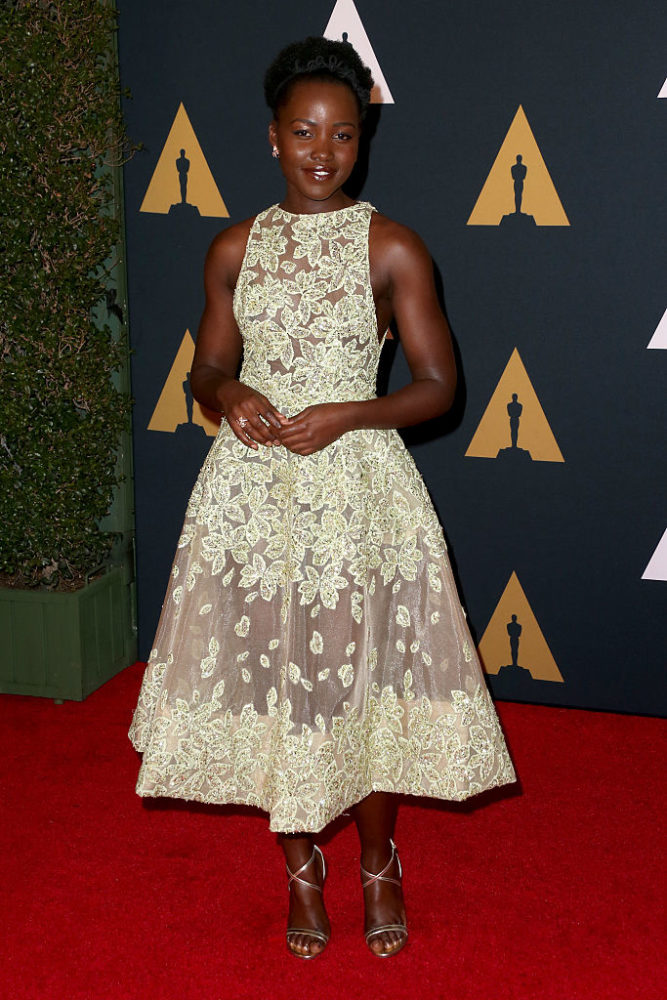 Lupita can seriously do no wrong. And her consistency on the red carpet definitely earned her a spot on our fashion favorites list. She exudes so much grace and class in whatever she wears, so we know it's all a direct reflection of her personality.
And we love how Lupita is no stranger to taking risks. We always look forward to what the style queen pulls out of her bag of tricks next. Red carpets can be so monotonous sometimes, so it's awesome to have her spicing things up from time to time.