Lupita Nyong'o talks about the minute she decided to ditch her long hair to go short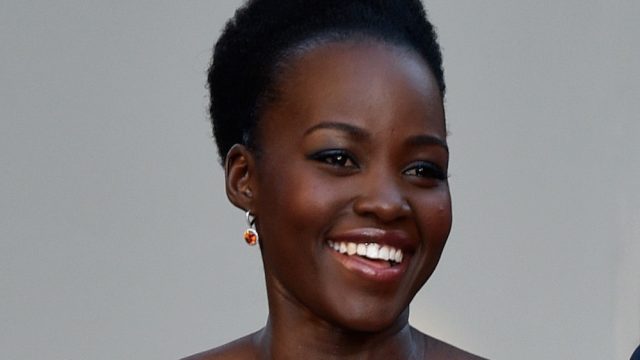 Lupita Nyong'o rocks what is known in the natural hair as a "TWA" — a teeny-weeny afro. Not only has her hair inspired many Naturals in the U.S., but it's also become a major trend in Lupita's Kenyan village.
https://www.instagram.com/p/BKYDOhggVEL
For her Vogue cover shoot and interview, the 33-year-old Oscar winner took the magazine to Kenya to talk family, fashion, and her upcoming film, Queen of Katwe. While visiting, Vogue had the privilege of checking out a local salon where Lupita's TWA remains a popular request. Writer Elizabeth Rubin pointed out that you can walk into any salon and ask for the Lupita style, which is a close-cropped cut, accessorized with oversized earrings. Before Lupita, girls outside of the village didn't shave their heads.
"Lupita changed that," a beautician told Rubin."
https://www.instagram.com/p/BKYD41iAYhv
Lupita actually got the idea to shave her head at nineteen, thanks to her dad. Annoyed by paying for the upkeep of her relaxers, he jokingly suggested she just cut all her hair off. And that's just what she did.
https://www.instagram.com/p/BIX-axWBGeu
To anyone who has done the big chop, Lupita's hair is GOALS, but I guess we have her dad to thank for that.
Director Mira Nair also described Lupita's penchant for having a good time, especially when it comes to her hair. She referenced the time she sent Lupita a photo of a towering hairstyle she saw in a book. Sure enough, Lupita ended up rocking the 'do — described by Rubin as "cornrows rising into a bulbous Popsicle" — at the Met Gala earlier this year.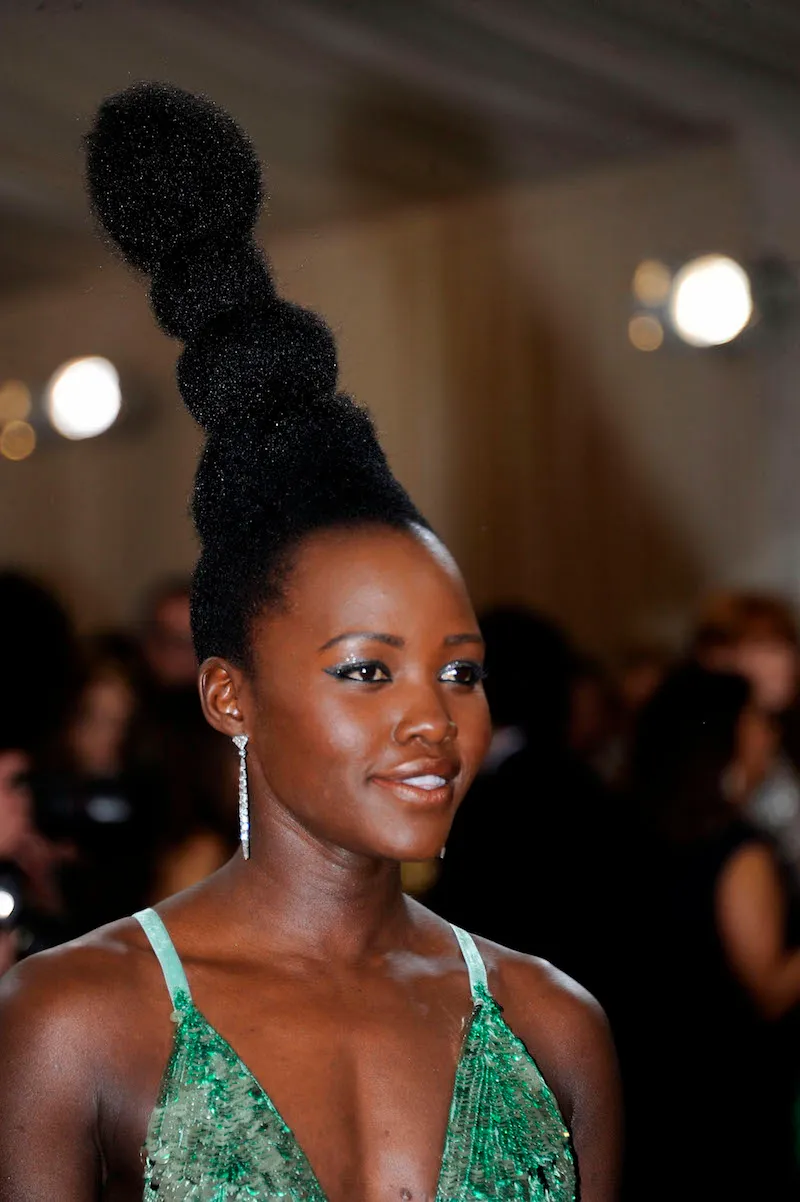 "Really, I know her as someone who is greedy for fun, Nair said.
So, not only does she inspire so many of us with her hairstyles, Lupita sounds like a blast to be around. Can we BFFs, Lupita?