Lupita Nyong'o spits rhymes on Instagram, instantly becomes our new favorite rapper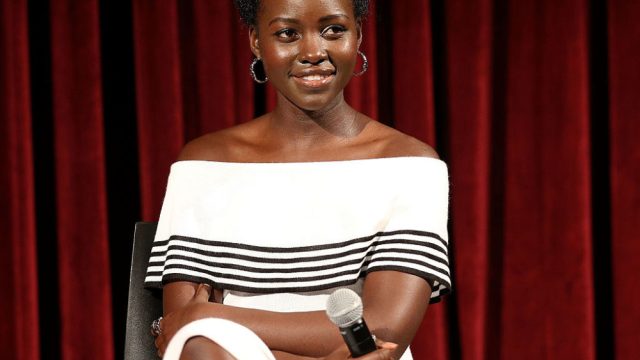 To add to her always growing list of talents, Lupita Nyong'o posted an Instagram video of herself rapping, and honestly, she's packing a flow. When she's not calling out the lack of diversity at the Oscars, inspiring fashion envy in stunning lilac gowns, or straight-up dominating as an actress, she's also gifting the world with her rap alter-ego "Troublemaker."
When the 33-year-old star celebrated hitting the 3 million Instagram followers mark by releasing an honestly solid flow.
https://www.instagram.com/p/BKyo7HPA1Zu
While you can tell she's having fun as she gushes about the milestone, dropping lines about her accomplishments which include being a face of Lancome as well as her Disney princess status, her charming bars have us wondering —
When will she drop the mixtape?!
https://www.instagram.com/p/BJqcOGZhTuY
Whether she's making Jimmy Fallon laugh or dropping a hot track, Nyong'o always keeps it real.
https://www.instagram.com/p/BKo7_4HgOJg
So naturally, we also wanna know…when will she collaborate on a track with Drake?!
In the least, casting directors now have yet another skill to add to Nyong'o's resume. If we're lucky, maybe she'll cameo on the next season of The Get Down where she'll battle the "Fantastic Four + One" and bond with Marlene over the struggles of being fabulous.
https://www.instagram.com/p/BK1G4HDBvT8
If nothing else, we hope she keeps the raps coming on instagram!]