Lupita Nyong'o is bringing this retro eyeshadow back —and we love her look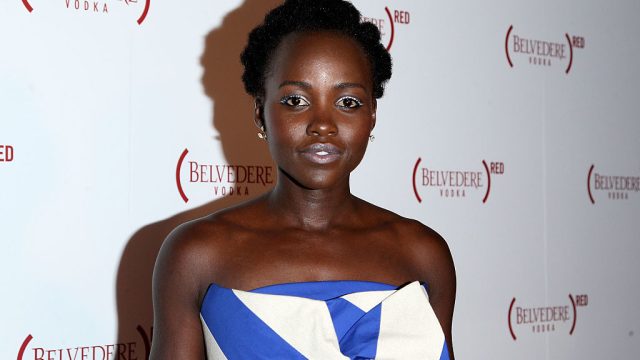 Lupita Nyong'o is not only a fantastic actress, she is a style icon. It seems that once a month we are crushing on some new chic look she wears out on the town. And her latest look (white frosted eyeshadow) is no exception. As People explains when they award Lupita their "Look of the Week" prize, her "icy shadow and lip combo is certainly no exception." The woman shimmers and glows.
Plus, her eyes match her awesome ensemble: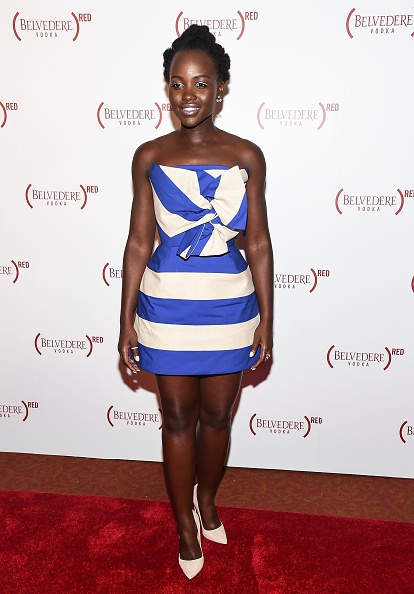 As Lupita's makeup artist Nick Barose told People:
"The look was inspired by the fun, experimental, graphic and quirky looks of the '60s, where light colors and lip tones were on trend. I love playing up either her eyes or lips because both look good on her. Since she's so open to experimenting, I feel like I can always come up with something interesting, which is great as a makeup artist because I can do something quirky and fun."
Apparently, to give Lupita her stunning new look, Barose first "traced her upper lash lines with a matte white eyeliner," and then painted a  a dark gray shadow along the crease.
Barose explained:
"Using white liner against dark adds simple drama, so you won't have to do much else. It's like an updated version of the '60s look."
Well, Lupita, you look fabulous!