Lupita Nyong'o wore red colored contacts to match her red dress at the Us premiere, and it was gloriously creepy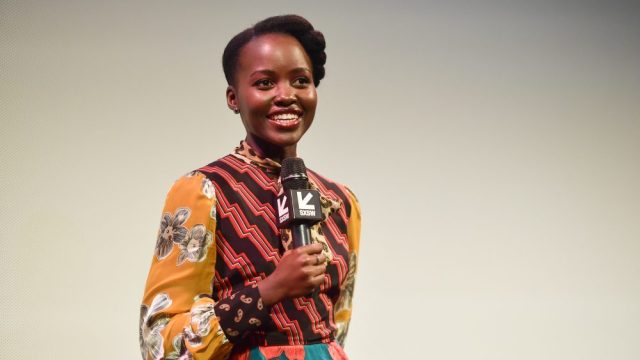 If you haven't seen the trailer for Jordan Peele's new horror movie Us, you should probably check it out, like, now (with a friend, in the light of day, and with a blanket to hide under…because it's scary af). The movie, which premieres on March 22nd, is about a family who goes on a seemingly idyllic summer beach vacation…only to be confronted with their worst nightmares. So it's only fitting that star Lupita Nyong'o showed up to the March 14th London premiere sporting delightfully creepy red colored contacts. Yes: she literally had glowing red eyes.
She accompanied the look with crimson blush and vampy black lipstick—which all perfectly complemented her sequined red Attico dress. We don't know about you, but we're getting major Twilight vibes right now. Take a look: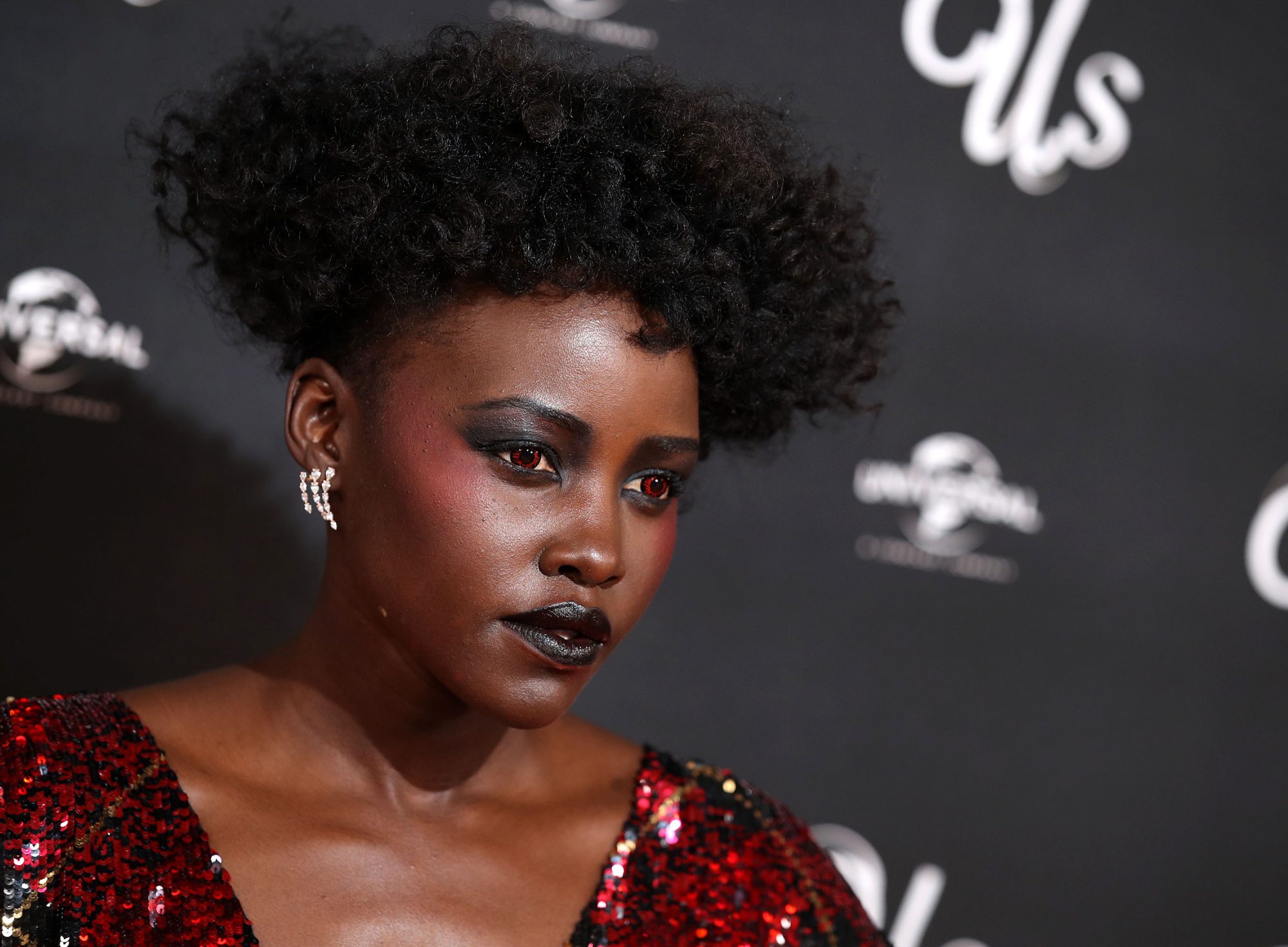 Another, you say?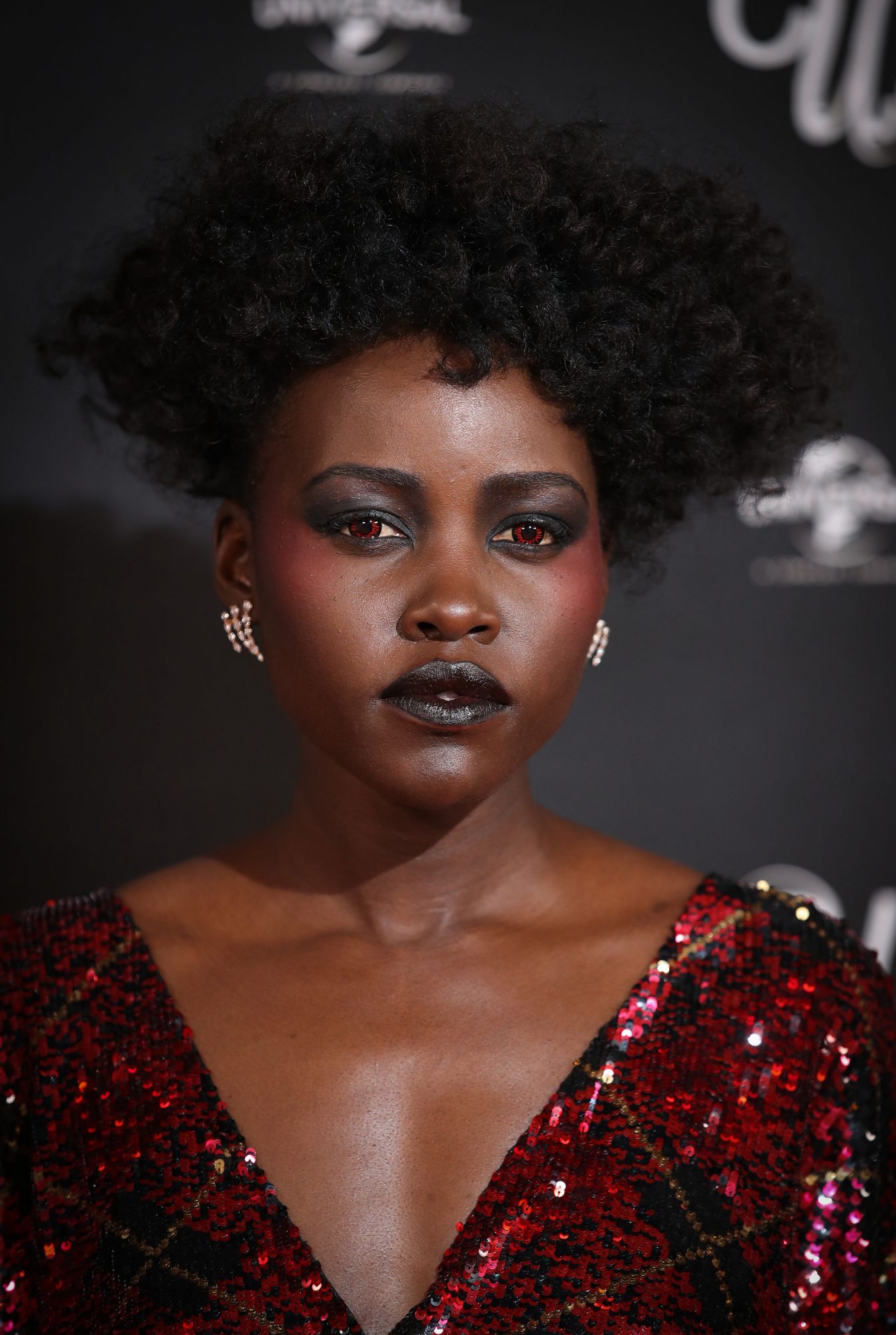 Now let's get the full effect: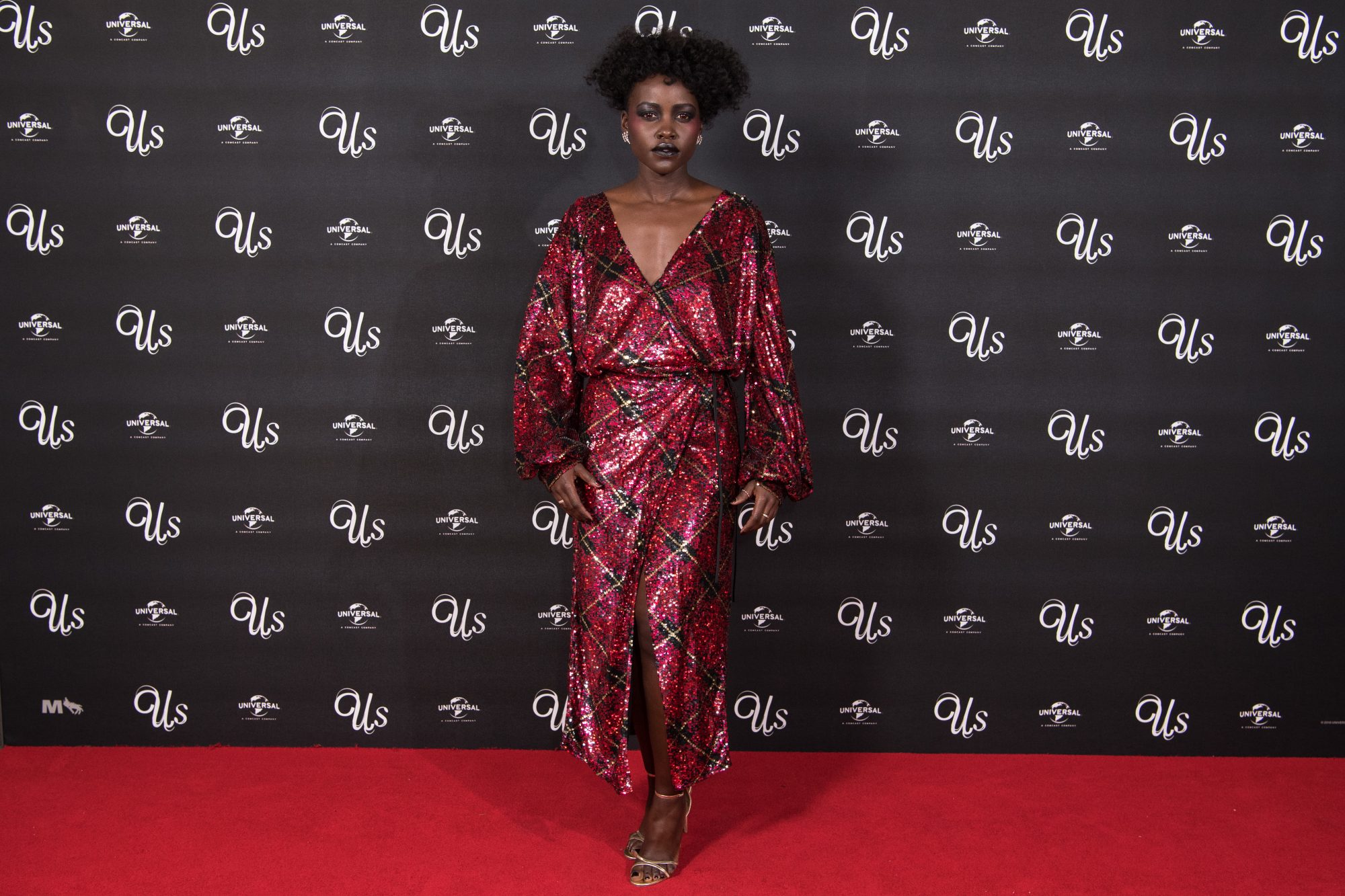 In an email to Vogue, Nyong'o's makeup artist, Nick Barose, made it clear that the look was way less about seeming like a costume and more about avant-garde style. "We wanted to avoid pretty red carpet looks and be more experimental, taking wicked beauty ideas from fierce women in 80's music videos who really played with makeup that echoed their strong powerful attitude," he said.
We're all about this powerful, unexpected red carpet vibe, and we can't wait to see what Nyong'o wears to the U.S. premiere.