Lupita Nyong'o melted our hearts with this awesome message about her grandma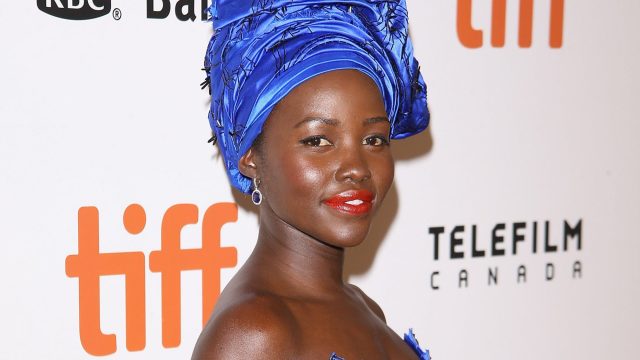 We fabulous ladies wouldn't be where we are today without the women who helped to shape us into who we want to be. So many of us have incredible mothers, grandmothers, aunts and friends who have taught us how to be confident and strong and awesome. Celebrities, too, have powerful women they can point to that shaped who they are, and Lupita Nyong'o, the Queen of Katwe star, took to Instagram this weekend to brag about one of the incredible women in her life.
Lupita Nyong'o posted this touching message about her grandmother that totally melted our hearts.
https://www.instagram.com/p/BKgMYgTgaP6
"This is the matriarch of our family, my loving paternal Grandmother, Dorca Nyong'o. She is 96 years old. Grandma has a better memory than mine: When I talked to her one day and mentioned I had a cold, the next week she asked me if I was feeling better and I had no idea what she was referring to. That's Grandma - sharp as a tack and out to effect change. She built a dormitory in our village for girls in high school, so they could focus on their studies. Read more about her and her work in my @VogueMagazine October cover story."
What a lovely story about what sounds like an incredible woman. She's a community leader, and she is helping girls in her village get an education, which is SO important. Lupita explains in her interview with Vogue that the dormitory helps the girls focus on their studies, rather than being distracted by suitors or household chores.
Lupita shared a picture of her grandmother's dormitory.
https://www.instagram.com/p/BKjYZ6KAp5A
"My dear family friend @SalimaVisram created @TheSoularBackpack. The backpacks charge with solar power in the sunlight during the day, and then provide light at night for those who don't have access to it. We gave backpacks to the residents of my grandmother's dormitory who are students at Ratta Mixed Secondary School. The students loved them, and we sung and danced to mark the occasion. I loved every minute of it."
We can see why Lupita is such a strong, positive presence, because she has all of these awesome people who are doing fantastic things for their communities.
Lupita is clearly so proud of her Kenyan heritage, and it looks like such a vibrant, special place.
https://www.instagram.com/p/BKdZk02g7Et