The magazine that photoshopped Lupita Nyong'o's natural hair apologized, but Twitter isn't having it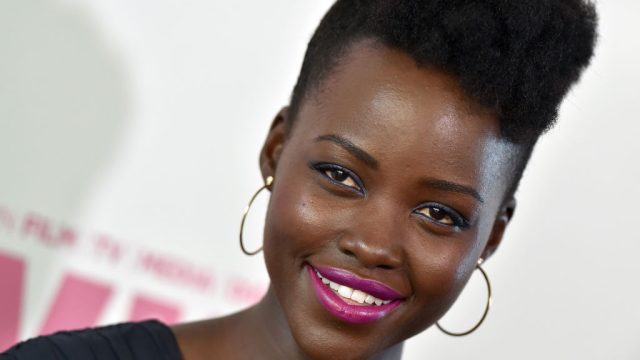 The media apparently still hasn't learned its lesson about not touching a black woman's hair. After Lupita Nyong'o called out Grazia UK for photoshopping her natural hair on the cover of their magazine, they provided a largely unsatisfying response.
The incident began when the Academy Award-winning actress noticed the magazine edited out and smoothed her natural hair in the photo. Needless to say, she was less than pleased. "Disappointed that @GraziaUK edited out & smoothed my hair to fit a more Eurocentric notion of what beautiful hair looks like," she wrote in a tweet.
Nyong'o included #dtmh, short for "don't touch my hair," a phrase that's gained momentum in recent months following similar incidents. The acronym is also an ode to Solange Knowles's song "Don't Touch My Hair" from her Grammy-winning album Cranes in the Sky. Knowles' hair has also been photoshopped by a magazine. Last month, she called out the Evening Standard for removing her braid crowns in a photo.
Many Twitter users feel Grazia disregarded Nyong'o and failed to take responsibility in their statement. While they did apologize for photoshopping her hair, they didn't really clarify what actually happened. Many Twitter users are now even more confused than before, and they want answers.
Here are before and after pics of Nyong'o's cover.
Here's Grazia's statement about it.
Twitter has questions.
Mostly, if the magazine didn't alter the images, then who did?
We support Lupita and Solange for speaking up and defending their beautiful hair. Listen up, magazines — don't touch their hair, ok?