Lupita Nyong'o's patterned jumpsuit is the best kind of optical illusion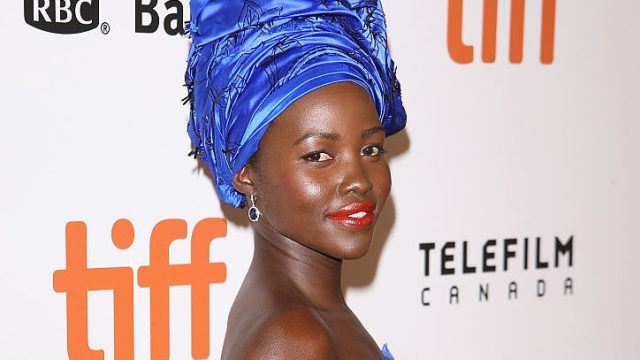 Let's just start this off by saying that Lupita Nyong'o is probably an actual Disney Princess. Every time she attends an event, we end up drooling over her outfit. Just to illustrate how all-around perfect she is, let's revisit her dress from the 86th Academy Awards.
In candid photos from the red carpet, she LITERALLY IS CINDERELLA.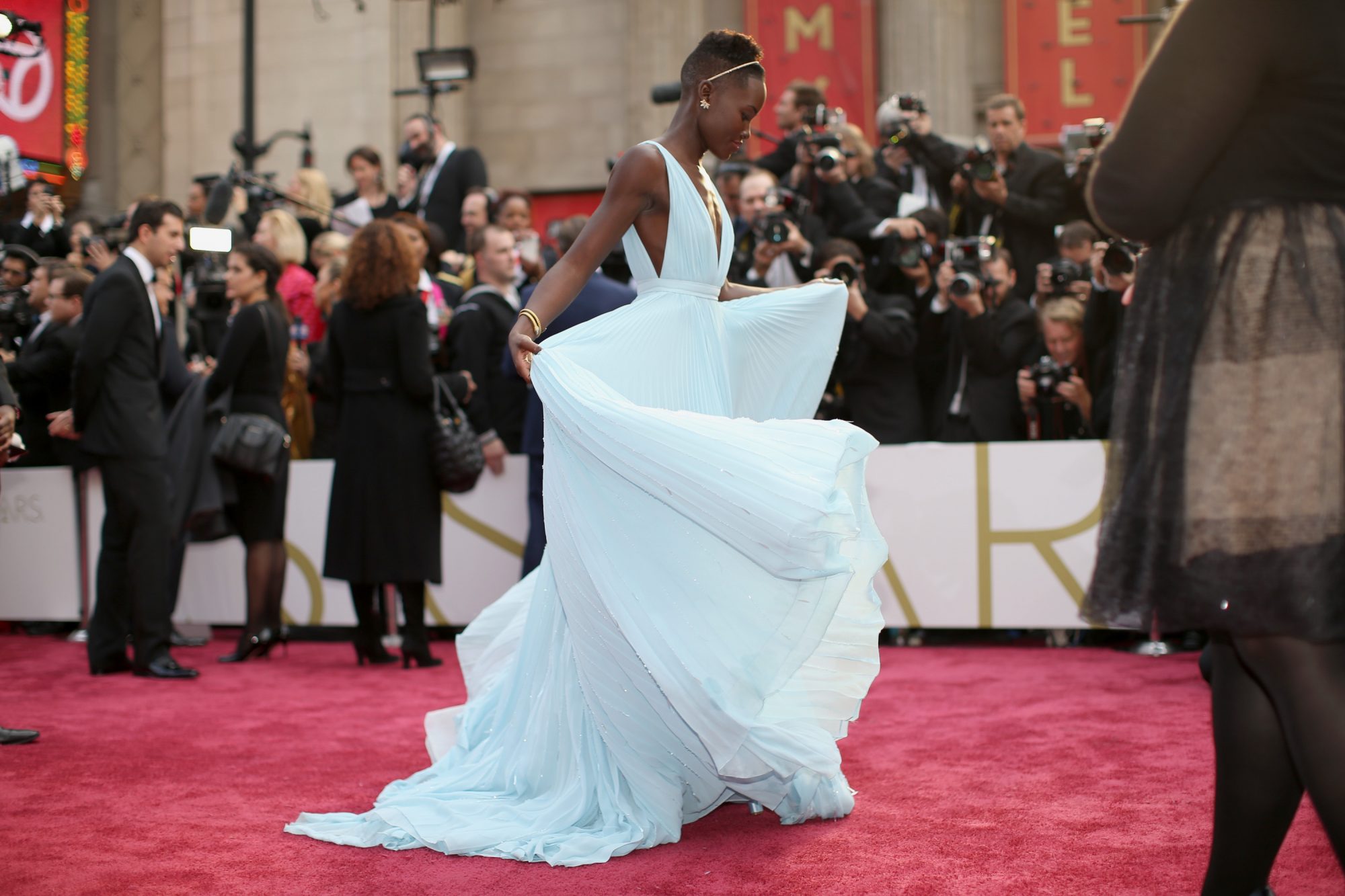 BRB, crying forever.
Recently, at a Vanity Fair and Tiffany & Co. private dinner to toast Lupita Nyong'o and her RIDICULOUSLY on-point style, she wore maybe the best jumpsuit-slash-optical-illusion that we have EVER seen.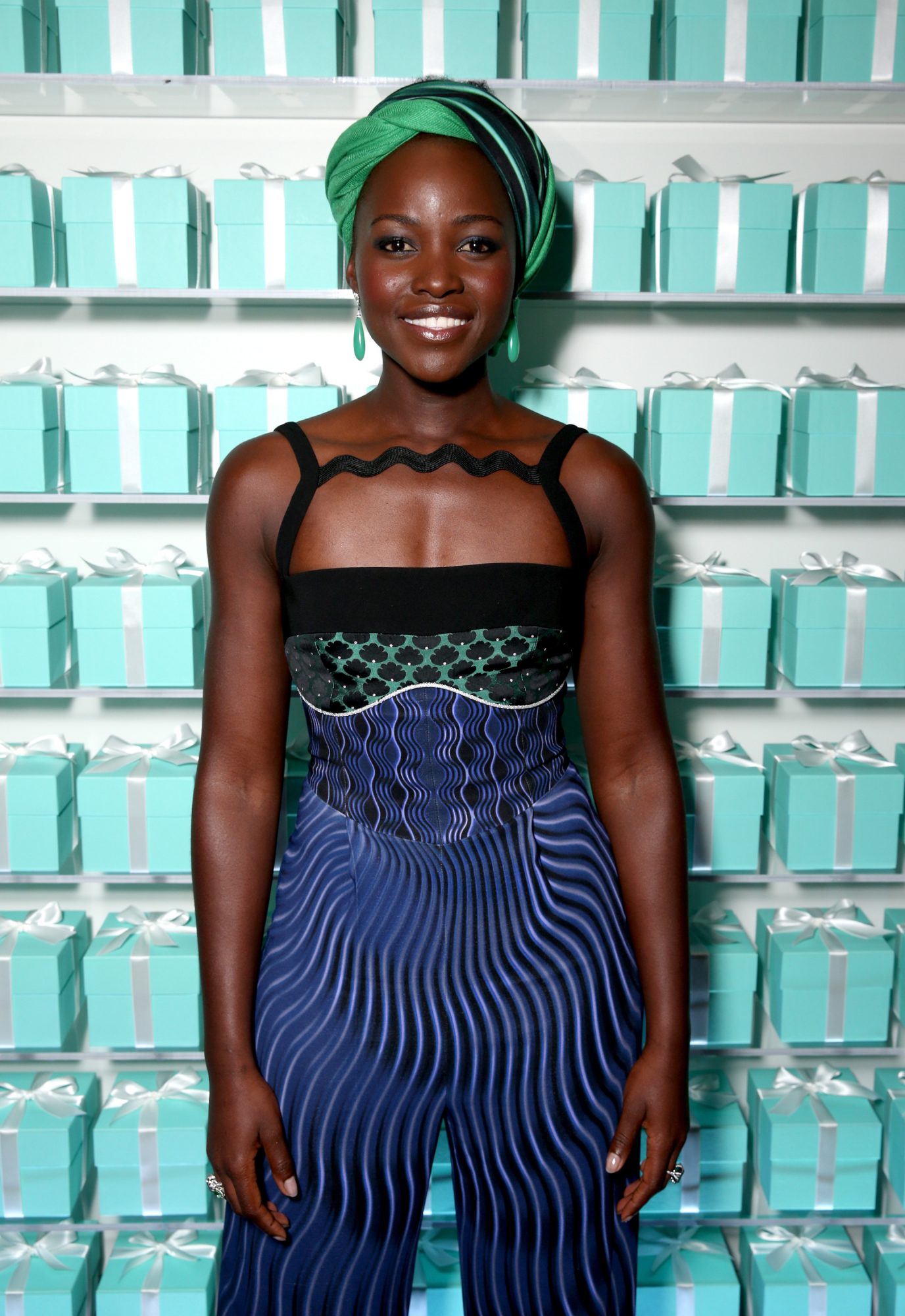 We're not sure what's better — the pattern on the pants? The patterns on the bodice? The stunning colors? Her perfectly coordinated head scarf and earring combo?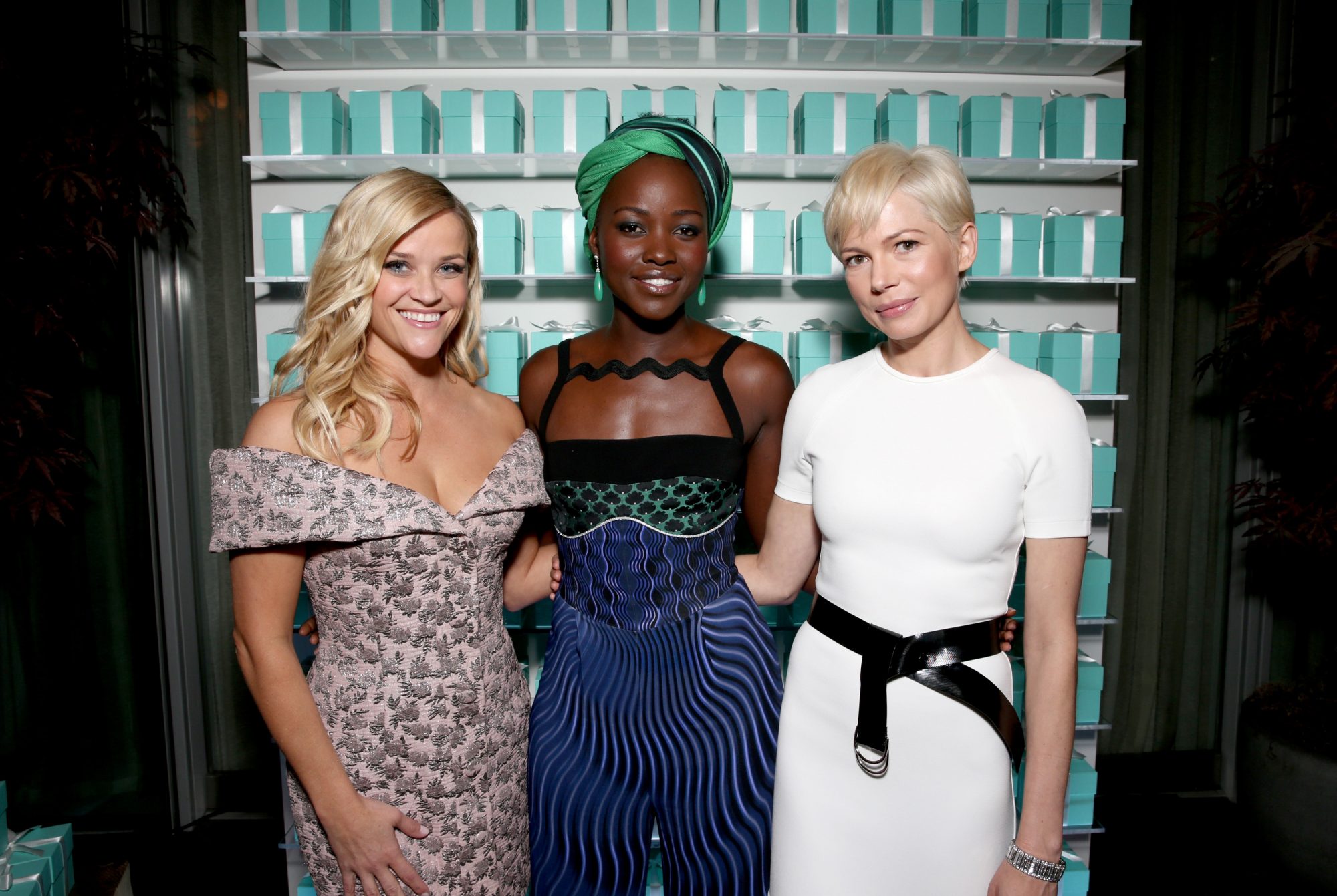 WE'RE DROOLING.
LOOK AT THE COOL STRAP OVER HER COLLAR BONES? IT'S SO UNIQUE, AND WE'RE SO SO SO OBSESSED WITH IT?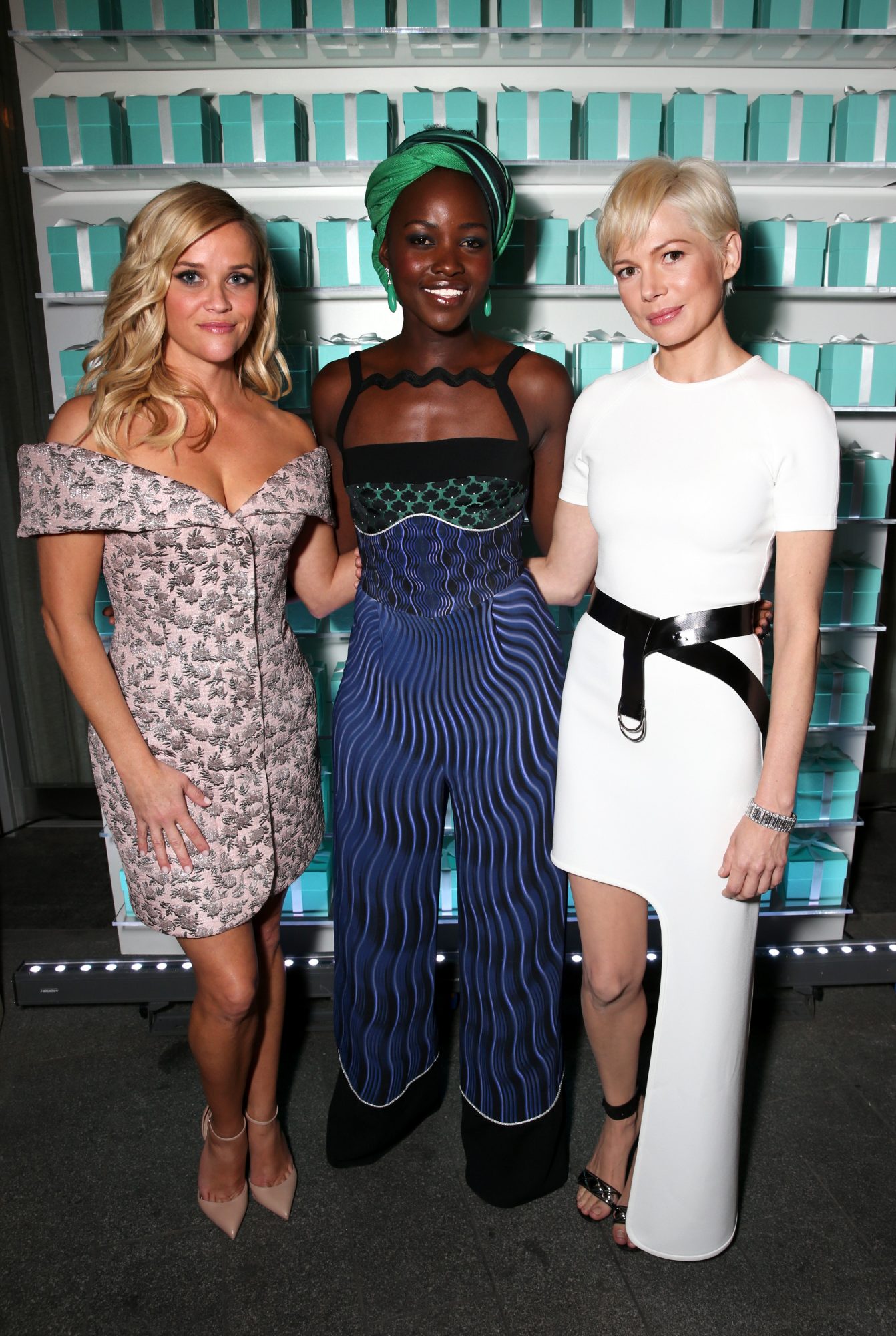 Above, you can see Lupita with Elle Woods and Glinda, the good witch, looking like the Disney Princess we all want and deserve. The full body shot reveals the PERFECTLY tailored wide-leg pants and it's just? So? Good?
(We have a lot of feelings.)
Lupita Nyong'o is definitely a hero in our books, not only because of her utterly perfect sense of style that just keeps getting better, but also because of the importance of her success as a woman of color in a shamefully discriminatory industry. She's basically perfect, guys. Bow down.