Lupita Nyong'o chats with us about "Queen of Katwe," her go-to beauty product, and her dreams of pursuing comedy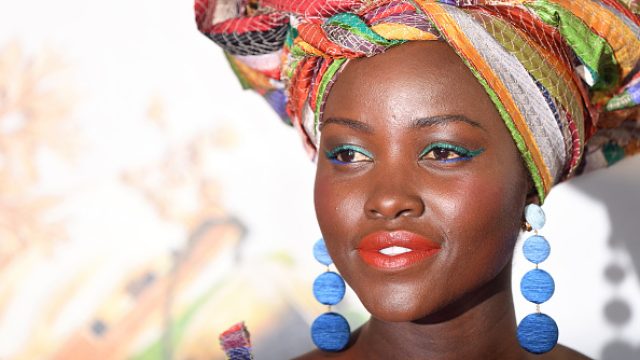 You already know Lupita Nyong'o, Academy Award winner and all-around brilliant woman, from her roles in 12 Years A Slave, Star Wars: The Force Awakens, and The Jungle Book. Nyong'o has moved audiences once again in the film, Queen of Katwe, currently up for Oscar consideration and based on a stunning true story out of Nyong'o's home, East Africa.
Queen of Katwe documents the life of Phiona Mutesi, a young illiterate girl from a Ugandan slum who is also a chess prodigy. Phiona (played by Madina Nalwanga), becomes an international chess master. Nyong'o beautifully portrays Phiona's mother, Harriet — a woman who boldly loves her children, doing all she can to defend them against poverty while simultaneously struggling to let Phiona go.
We were able to chat with Lupita over the phone to discuss her role in Queen of Katwe, her comedy dreams, her favorite skincare product, and the importance of diversifying the beauty industry.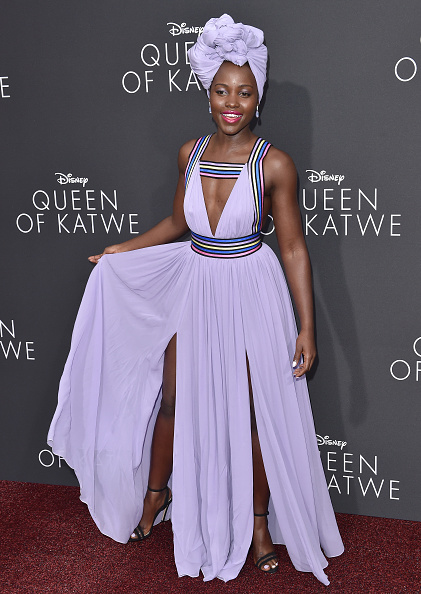 HelloGiggles: Queen of Katwe is based on an incredible true story — and, of course, your Oscar-winning role in 12 Years a Slave was based on a true story as well. What is the most rewarding part of portraying a character based on a real person?
Lupita Nyong'o: The great thing about playing a real person is that it's easier to find the truth of your performance. It's easier to gauge what the truth is. The fact that this happened to this girl — given her background, and then she ends up becoming a chess champion and buying her mom a house from the proceeds of her book and so on — sometimes things like that, if they were presented as fiction, you might doubt some of the writer's choices. Like, how real can this really be? With her true story, you don't have to do that. That is taken care of. You have to just commit to the truth as it happens. That's great.
Also, it's cool to be able to meet the person and actually learn about who they are from their mouths. Of course, with 12 Years A Slave, I couldn't do that. But here, I could, which was a great opportunity — but also very daunting as well, because that person's going to watch your film and your portrayal of them. [laughs]
https://www.instagram.com/p/BK5tRv0BHqT
HG: You play Harriet, a mother, in Queen of Katwe — a very complex character who is fighting to provide for her family and struggling to let her daughter go. Did you draw inspiration from any of the women from your own life when you were growing up?
LN: Well, I had Harriet herself — and so my instinct was to go to her. To have her be my inspiration, my creative resource. Of course, my own mother came to mind. She's my first reference of motherhood. If anything, I recognized what a challenge it is to raise a child and to let them go. My parents raised me quite differently from how Phiona was raised. My parents were very supportive of thinking outside the box, reaching for more than what life has given you — that sort of thing. So I think for me, it was more Harriet that was my inspiration, and my mother was the person I apologized to profusely. [laughs] I understood my mother better by playing Harriet.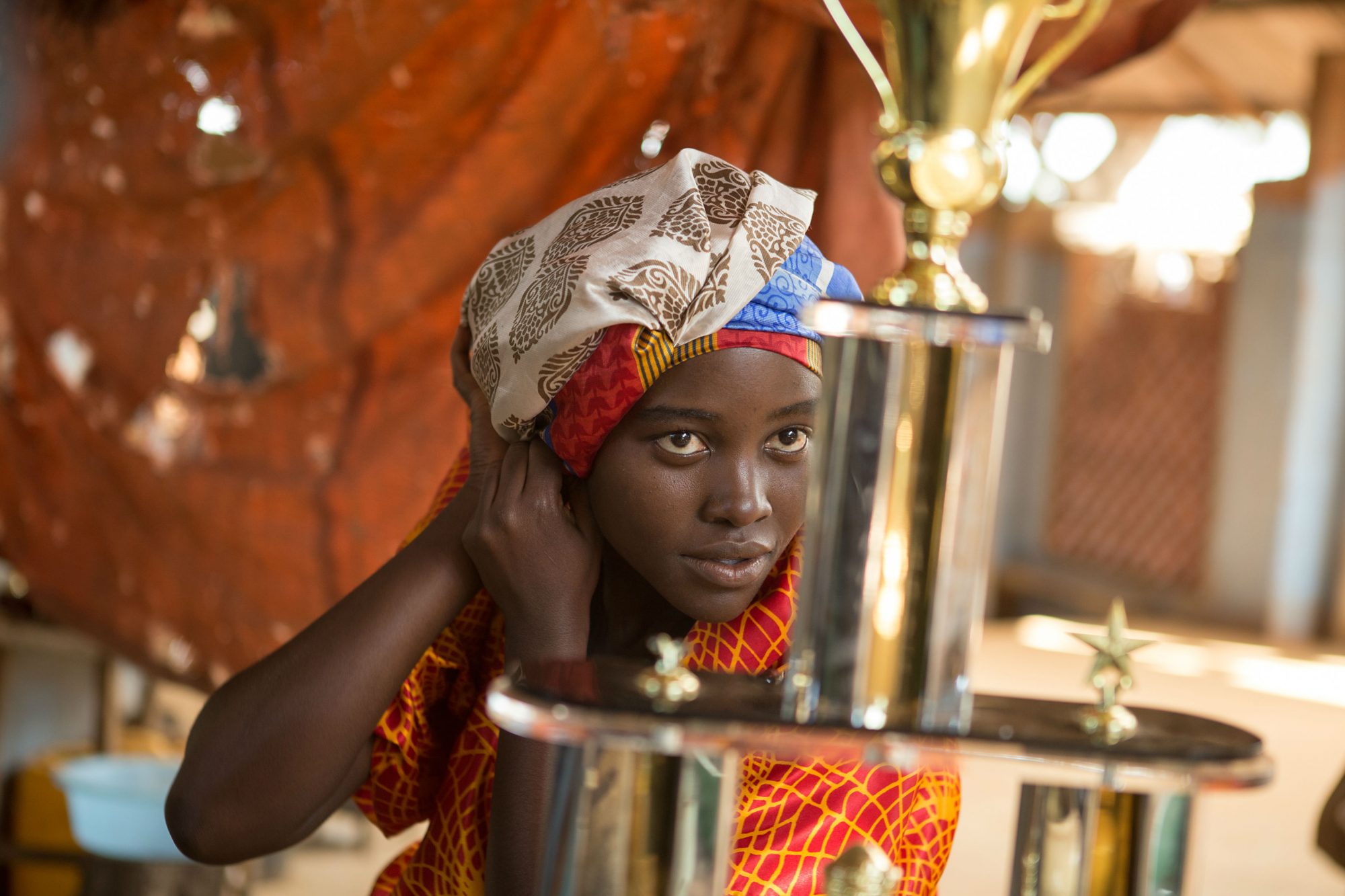 HG: You were hilarious in your recent episode of Billy on the Street. Many of your roles have been in dramas — do you have plans to get more into comedy in the future?
LN: [laughs] Oh my goodness! Oh man, I wish. Yes, I would love to get into comedy. That's definitely something that's on my bucket list. I actually find comedy a lot scarier than drama, and that's why I wanna do it. I think it's very revealing, and it's a good challenge. Yes, I'd like that.
HG: You have become a beauty and style icon, from your Vogue covers to your work as an ambassadress for Lancôme. All of us at HelloGiggles so admire your approach to fashion and beauty, and our beauty editors want to ask you a question about your radiant skin. Is there a skin care product you especially love?
LN: I love the Énergie De Vie moisturizer and night cream from Lancôme.
https://www.instagram.com/p/BOI2pLGBcjh
HG: The work you've done with Lancôme is obviously so important for inclusivity in the makeup industry. Have you had any conversations with women about how your visibility as a Lancôme spokeswoman has affected them?
LN: I just did a surprise visit to Bloomingdale's this weekend, to the Lancôme counter, which was cool because I wanted to kind of meet the consumer — to see how the product is interacting with consumers. And that was really cool to see all sorts of people at the counter trying out their holiday makeup line…I definitely felt — just generally — affection and a lot of gratitude in the room. It was very encouraging to feel like people that are my complexion see me, and feel more seen.
Queen of Katwe will be available on iTunes and Amazon Video on January 10th, and on DVD and Blu-ray on January 31st. You can soon see Lupita Nyong'o in Star Wars: Episode VIII, Black Panther, and Americanah.