Can we talk about how gorgeous Lupita Nyongo's head wraps are?
If you've been keeping up with both the Queen of Katwe press tour and Lupita Nyong'o, you've probably noticed the gorgeous head wraps that have been front and center of Lupita's look. She looks amazing, and her style is both inspiring and just plain cool.
When people inevitably ask Lupita Nyong'o about her fashion choice for that day, she happily offers the meaning behind her clothing. Usually, it is a combination of ideas from Micaela Erlanger, her stylist, and her hair stylist Vernon François. They discuss the head wraps and what they represent in advance.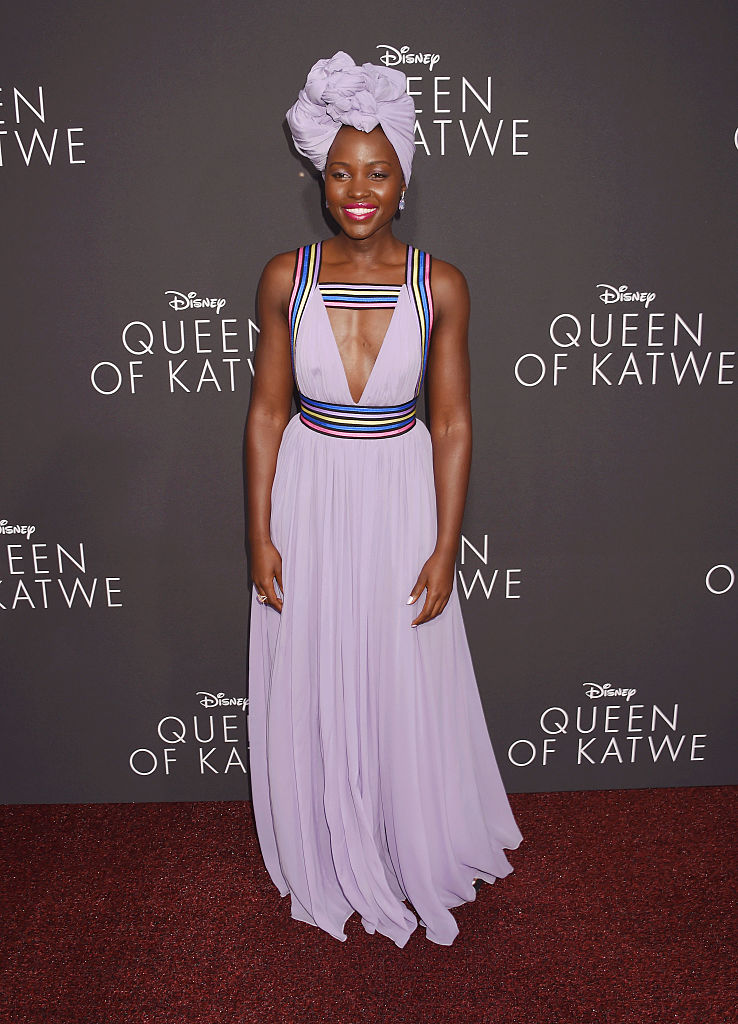 Lupita told People:
"Micaela and I like to be inspired by the thing we're promoting. So we find our own little secrets and sources of inspiration. So, for this film we're inspired by the character I play."
https://www.instagram.com/p/BLJutfiB7Dl
In the movie she is promoting, Queen of Katwe, Lupita plays Nakku Harriet, the mother of a young girl named Phiona Mutesi. Phiona is a real person who grew up in a poor neighborhood of Uganda and learned to play chess. She was so good at the game that she was able to alleviate herself and her family from their circumstances. This story inspired the very head wraps that Lupita wears during the press tour.
https://www.instagram.com/p/BLBUu8QhSiv
https://www.instagram.com/p/BK66oMYBLsB
https://www.instagram.com/p/BK04vdhgYyb
Lupita said:
"Going with the theme of the movie, they are my crowns. It's the quintessential African accessory."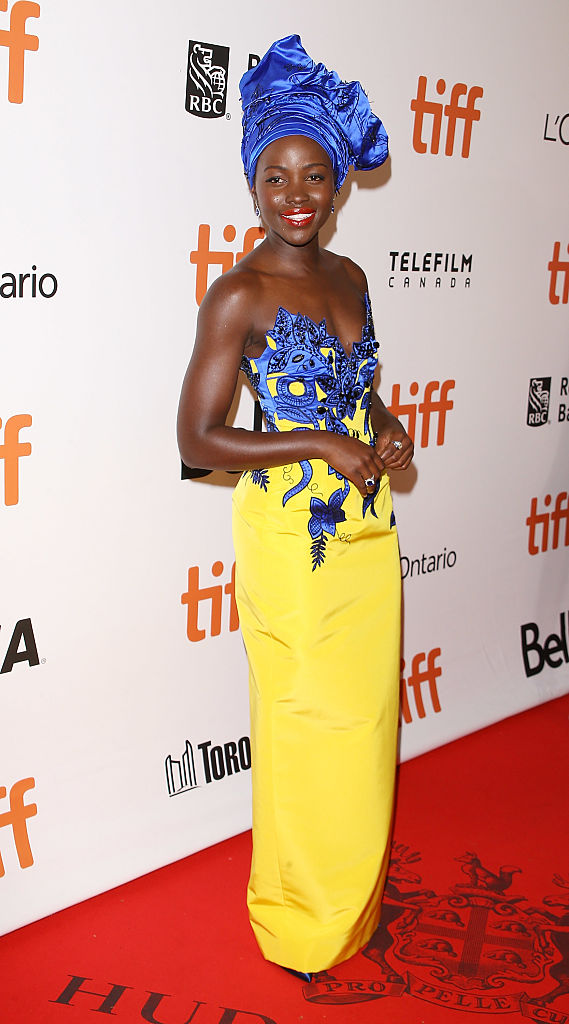 Lupita browses Pinterest for inspiration and uses fabric from a few different sources:
"We use the fabric either from the designer that I am wearing or African fabrics that we sourced in east Africa and in the African fabric stores here in New York. It's been lots of fun to work to create these crowns for my head and celebrate the release of this film.
Check out a few more of Lupita's stunning head wraps below: