Lupita Nyong'o looked like a warrior princess at the "Black Panther" premiere, and Xena would be jealous
Even if you previously had no idea who Marvel's Black Panther character is, you've probably become a fan of the upcoming movie. There's been so much excitement over the film that it's hard not to get caught up. Maybe it's the thought of seeing a black superhero on-screen or the costumes or the all-powerful Dora Milaje (the fierce female crew of warriors who protect Black Panther), but February 16th can't come soon enough. And last night's Los Angeles premiere hyped us even more. But specifically, we couldn't stop staring at the queen herself, Lupita Nyong'o.
We're used to seeing Lupita slay on pretty much every red carpet. She owns it, whether she's going formal and all-black or donning bright hues that complement her complexion. So for last night's premiere, did we really expect anything less? (Of course not.)
This time around, the actress gave us mega glamour with a plunging neckline, jeweled bodice, and sweeping train. Also, how does a human being look this good in purple?
Slaying like only a queen can: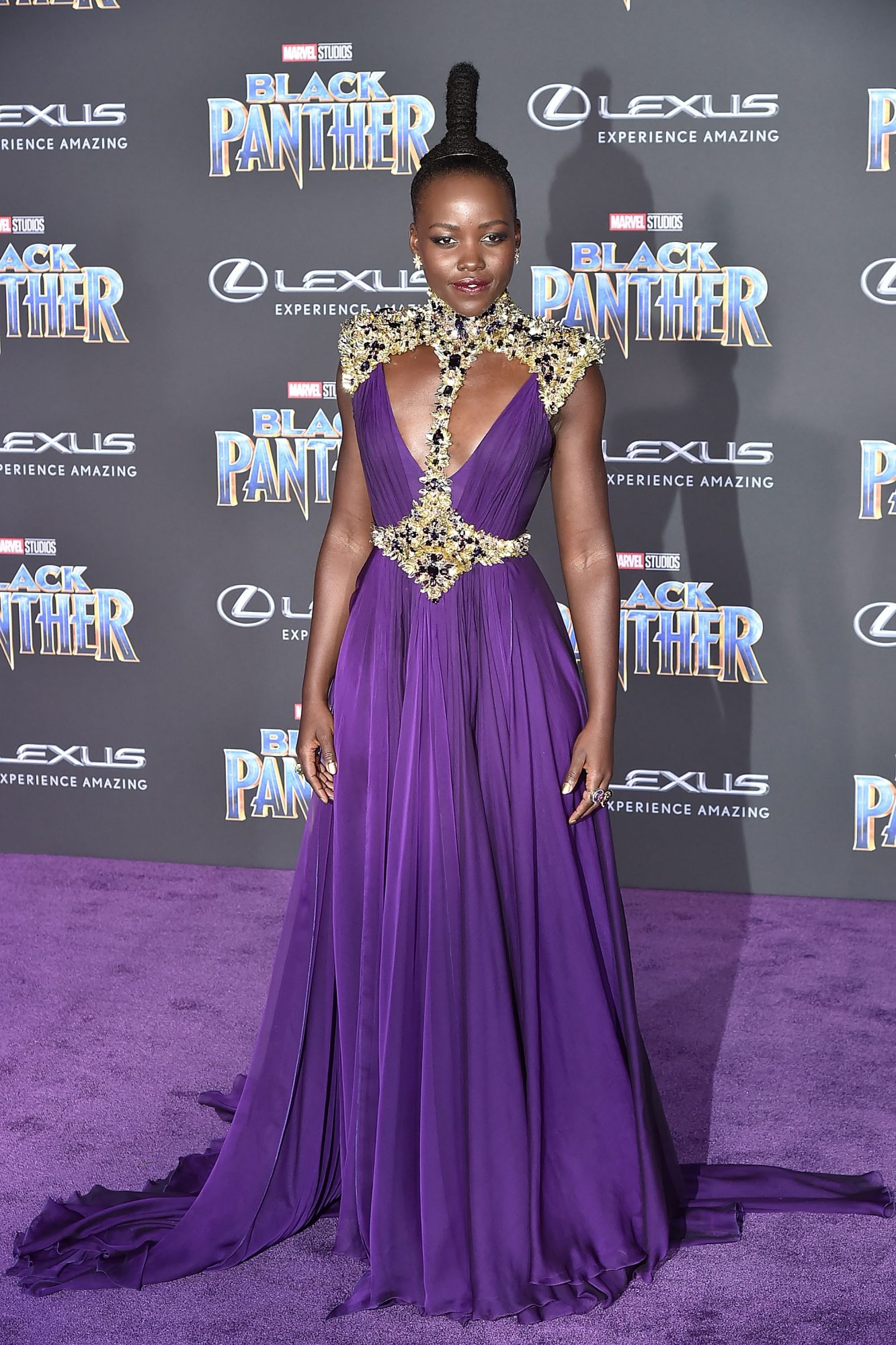 For the premiere, Lupita wore a custom Versace dress and (intentionally?) matched the purple carpet.
The bejeweled bodice is reminiscent of warrior armor. Well, a really glam warrior. And according to her stylist, Micaela Erlanger, that was totally intentional.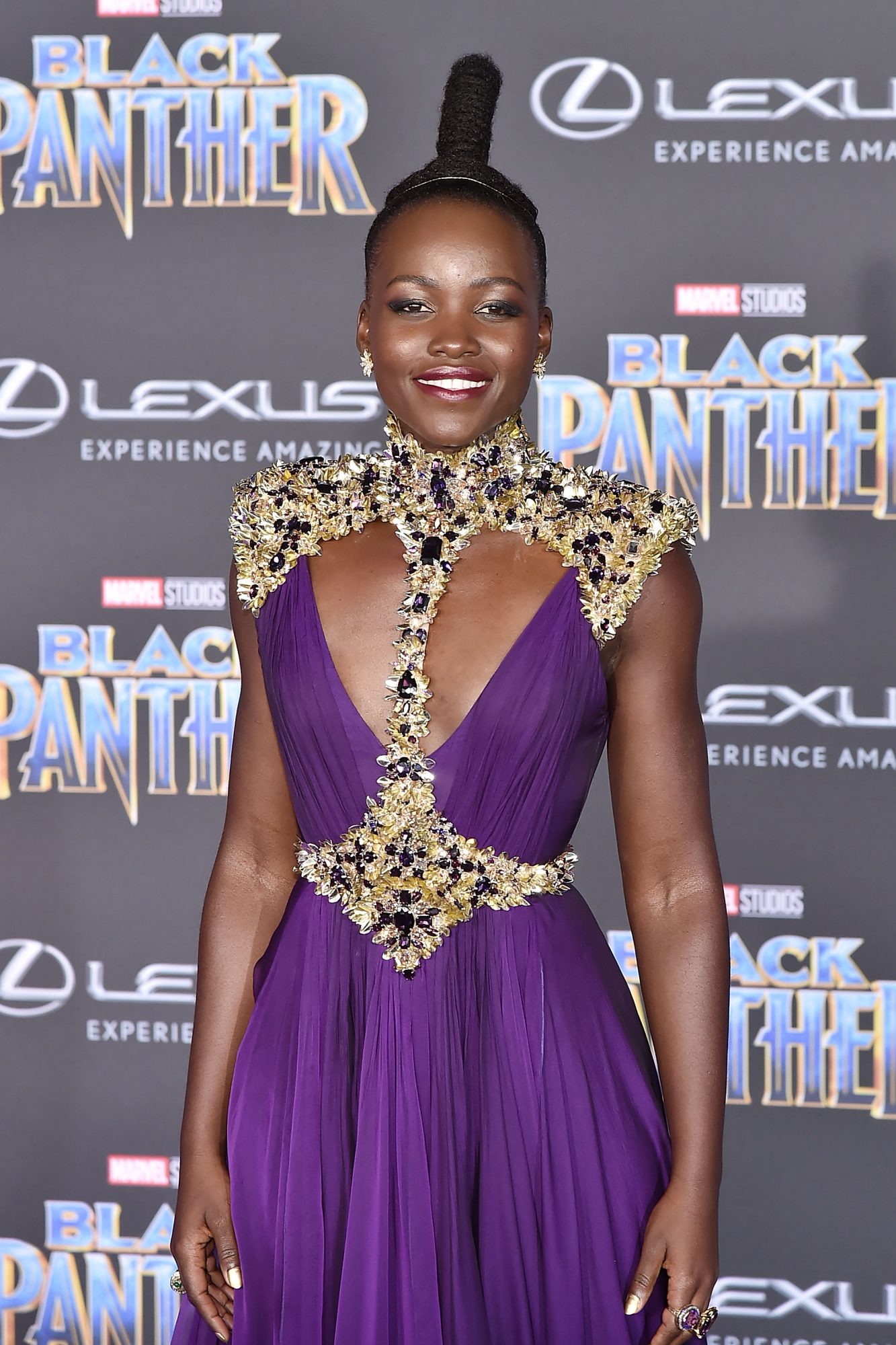 She told The Hollywood Reporter,
"There's definitely a nod to her warrior character Nakia here, without being costumey. It's a really glamorous take on our vision and it's very fierce, certainly."
As for matching the premiere carpet? That was just serendipity. Erlanger said: "We found out there was a purple carpet after we had chosen the dress, but it was kind of a perfect reason to go with the gown; I think it's a new addition to the Lupita rainbow!"
Lupita kept the purple reign going by topping her look off with vintage jewels from Beladora.
Shine on, queen!