Lupita Nyong'o bedazzled a tennis dress at Cannes, and we're so onboard with this trend
It's Cannes season and you guys know what that means! Yes, a spotlight on fantastic international cinema. Obviously. But also FASHION! By now we're used to stars putting their best fashion foot forward on the red carpet. So our expectations are already super-duper high. And, of course, Lupita Nyong'o stole the show with an incredibly fun dress.
Lupita Nyong'o's fabulously bedazzled tennis dress makes us want to simultaneously craft and play sports.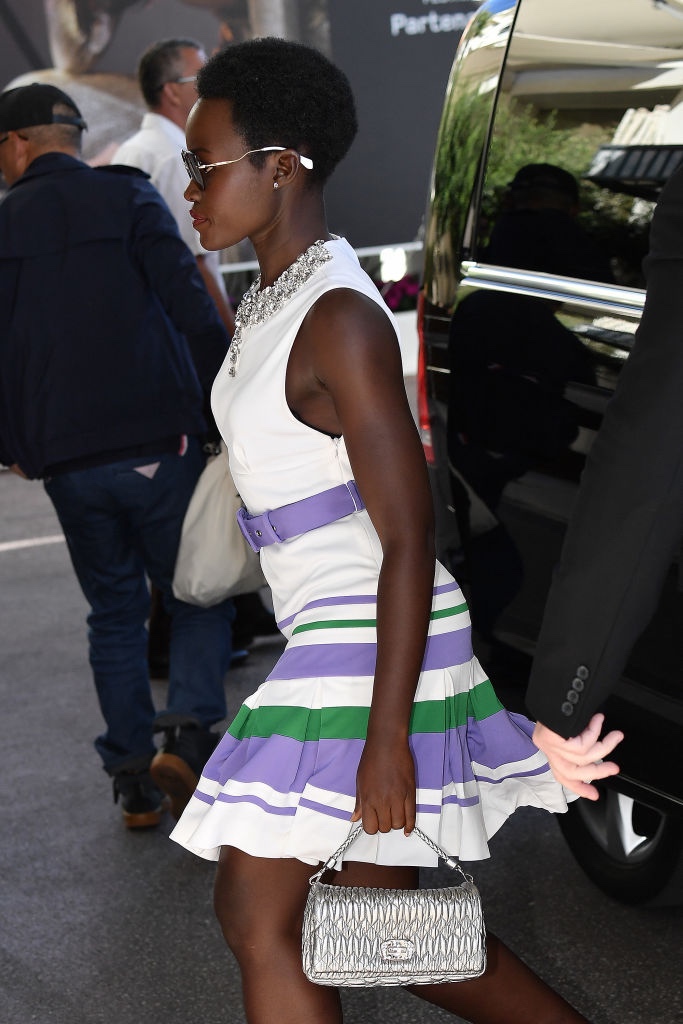 And here's a gander at this cutie-patootie look from the front.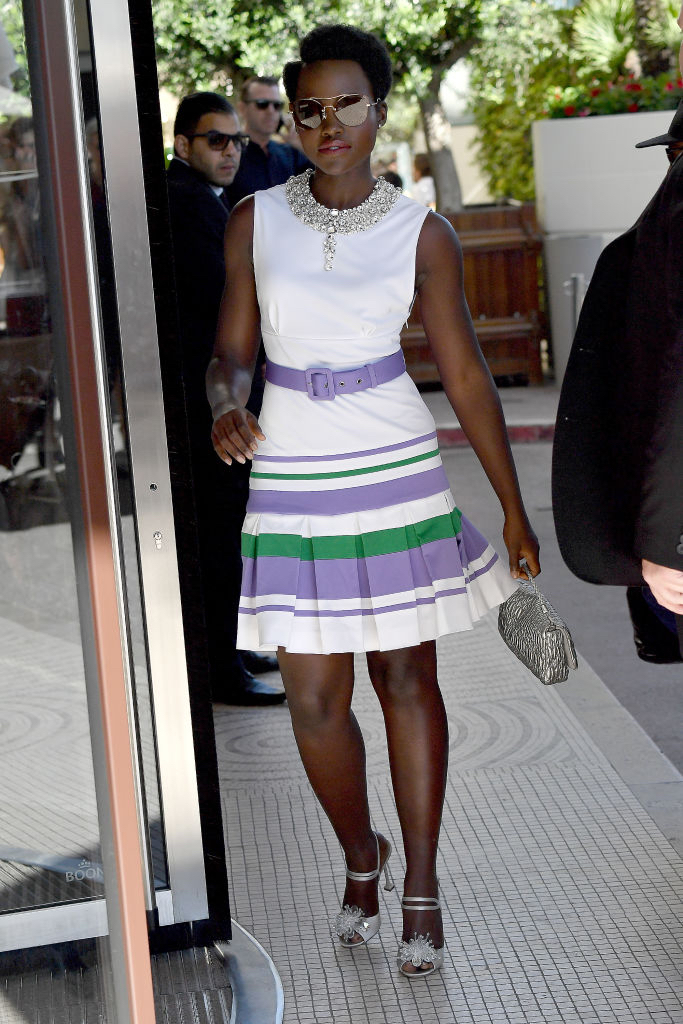 We know "matchy-matchy" can have negative connotations. But we're taking the term back because this dress is matchy-matchy in the most delightful way. The belt that matches the print! And the shoes that match the bag AND the embellished neckline! If intense matching is back, then we're glad this is the look heralding the trend in and giving us mad inspo!
We're super grateful to our dear friend Lupita for reminding us that tennis dresses EXIST. It's freaking spring, and this is the perfect look for these getting-warmer days. If you don't already have one in your closet, to the thrift store with you! Get your hands on one of these cuties post-haste.
And if it's not QUITE warm enough to get away with the sleeveless, bare-legged look, just throw some tights under your tennis dress and a moto jacket on top of it and you're ready to slay in that not-quite-warm-yet weather.
As is to be expected, Lupita Nyong'o has been on fashion fire this whole Cannes.
(Because when is this lady NOT on fashion fire?)
Here she is giving us maxi inspo: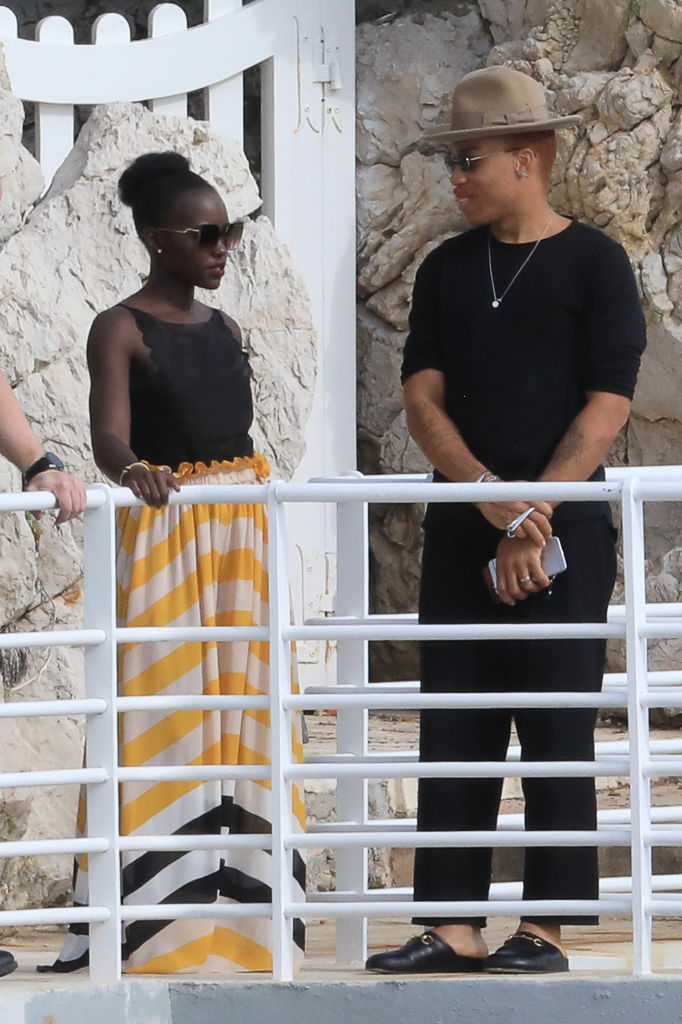 We wish those guardrails weren't getting in the way of this awesome print. But, ya know, it's Cannes. Paparazzi pics of celebs on yachts or it didn't really happen!
We eagerly await more Cannes outfits from Lupita, because she is bringing the fashion magic to this year's fest!