10 lunches to make for work without actually cooking ANYTHING
You know the scene: You tried to get up early enough to make a filling, healthy lunch for work, but then your dog got sick, or your kid had a meltdown, or you were just feeling a little ~extra~ in the shower and took forever to get out of that steamy warm goodness. Whatever the situation, you need a good work lunch PRONTO — preferably one that requires no cooking.
Ask and you shall receive, friends! We're here to help. Below, we've rounded up 10 of the best no-cook weekday lunch recipes from our favorite food blogs. Some can be made ahead and stored for the week, while others are easy enough to whip up when you have just a few minutes to spare before dashing out the door. We hope you enjoy — and save yourself a few bucks on eating out this week, too.
Here are 10 lunches you can make for work that require no cooking whatsoever.
1Moroccan Carrot Noodle Salad with Golden Raisins, Goat Cheese, and Harissa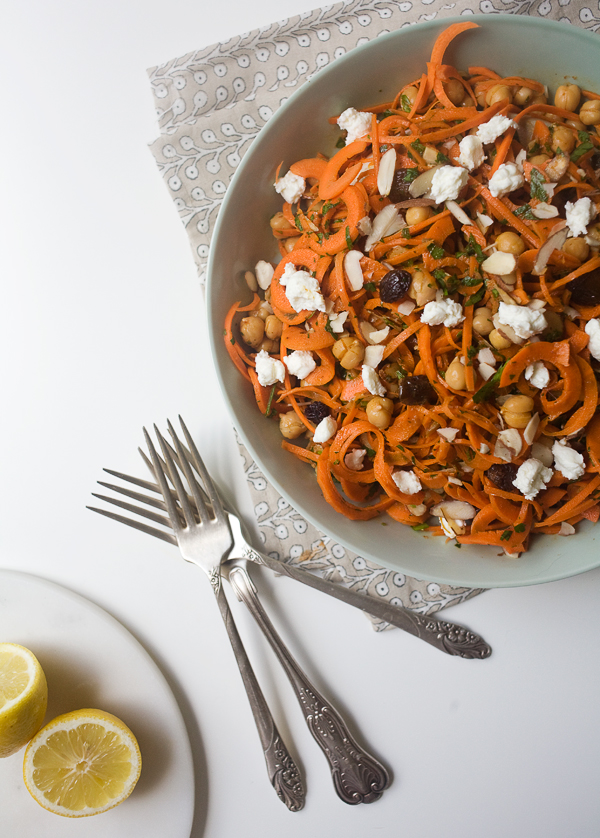 Use a peeler, mandolin, or spiralizer to whip up these carrot "noodles," then add a load of savory Moroccan flavors for a lunch you'll actually look forward to eating. Get the recipe from A Cozy Kitchen.
2Crunchy Hummus Wraps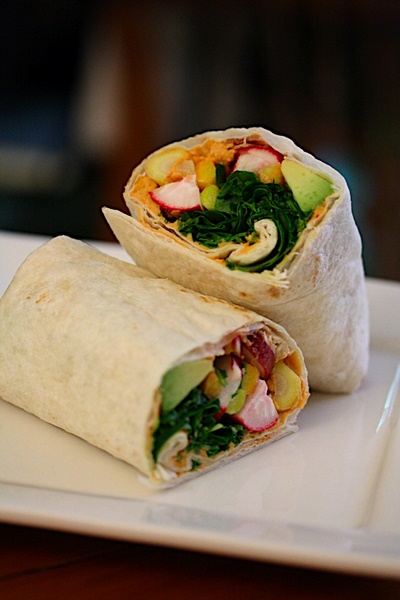 This recipe features chipotle hummus for a slightly different take on a classic spread. Add crunchy veggies, wrap it all up in a soft flour tortilla, and…mmm. Get the recipe from Big Girls, Small Kitchen.
3Lemony Lentil and Chickpea Salad with Radish and Herbs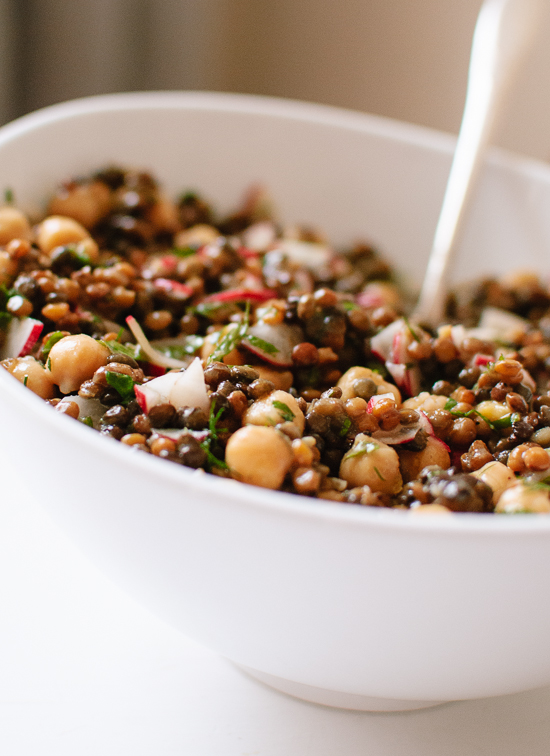 This hearty, heavenly dish can be made with pre-cooked lentils for an easy-peasy weekday lunch that satisfies. Get the recipe from Cookie & Kate.
4Kale & Apple Salad with Avocado Pita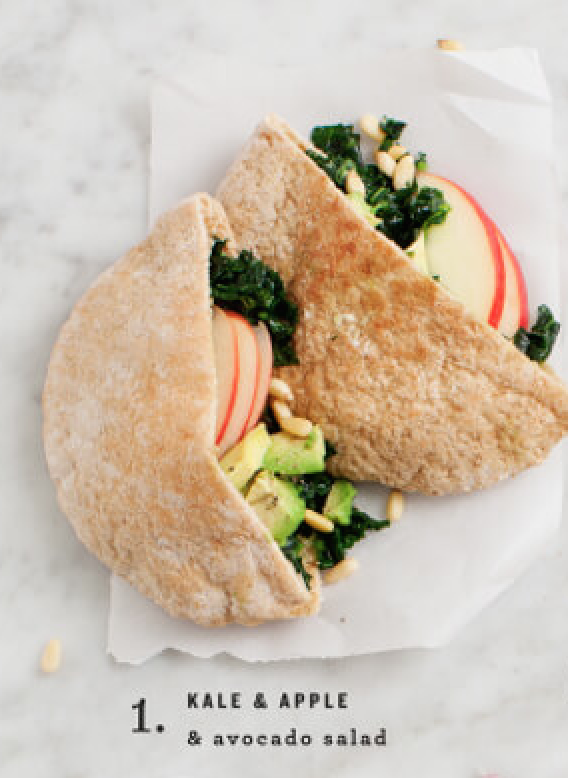 Easy as heck and hearty enough to satisfy, you could throw the ingredients for this pita sandwich into your bag in the morning and handle assembly at the office. Get the recipe from Love and Lemons.
5Butter Bean, Celery, and Pepita Salad with Winter Citrus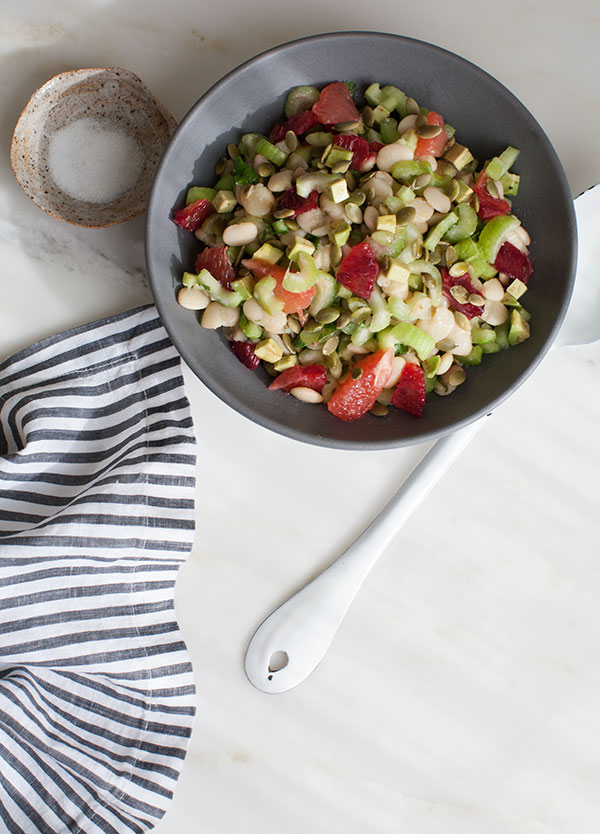 This one's for the celery lovers. Fill your bowl with its delicious crispiness and add plenty of beans and pepitas for protein. Get the recipe from A Cozy Kitchen.
6Deb's Kale Salad with Apple, Cranberries and Pecans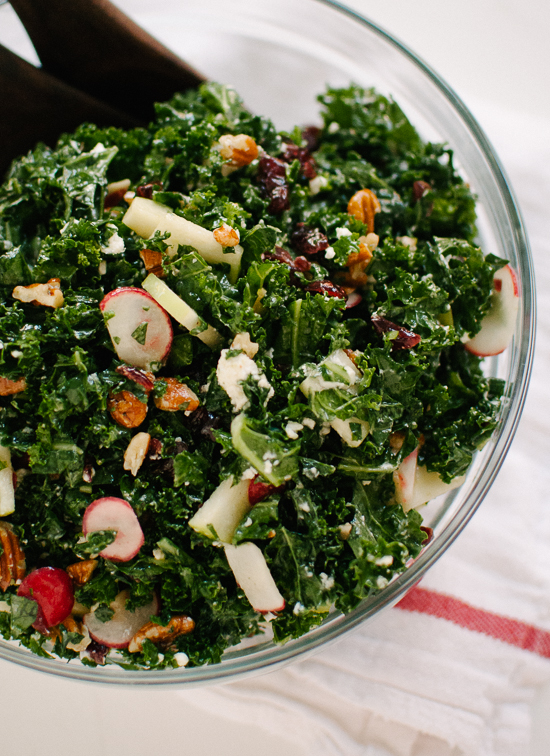 Kale is a great option for work lunches because it can hold up for a couple of days covered in salad dressing, unlike most leafy greens. So you can make this salad ahead and enjoy it through at least Wednesday. Get the recipe from Cookie & Kate.
7Cubed, Hacked Caprese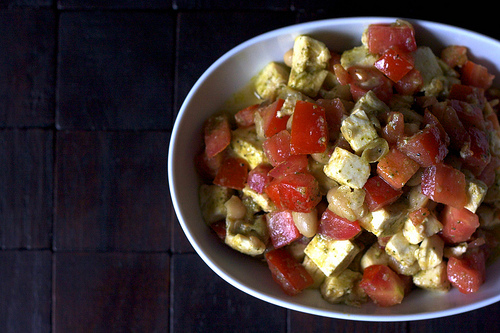 We love this recipe because it's a great starting point for many meals: throw it on soft bread for lunch; mix it with cooked pasta for dinner; add cubes of salami for a little extra protein. Get the recipe — and more ideas! — from Smitten Kitchen.
8Apple, Pecan, and Feta Salad with Honey Apple Dressing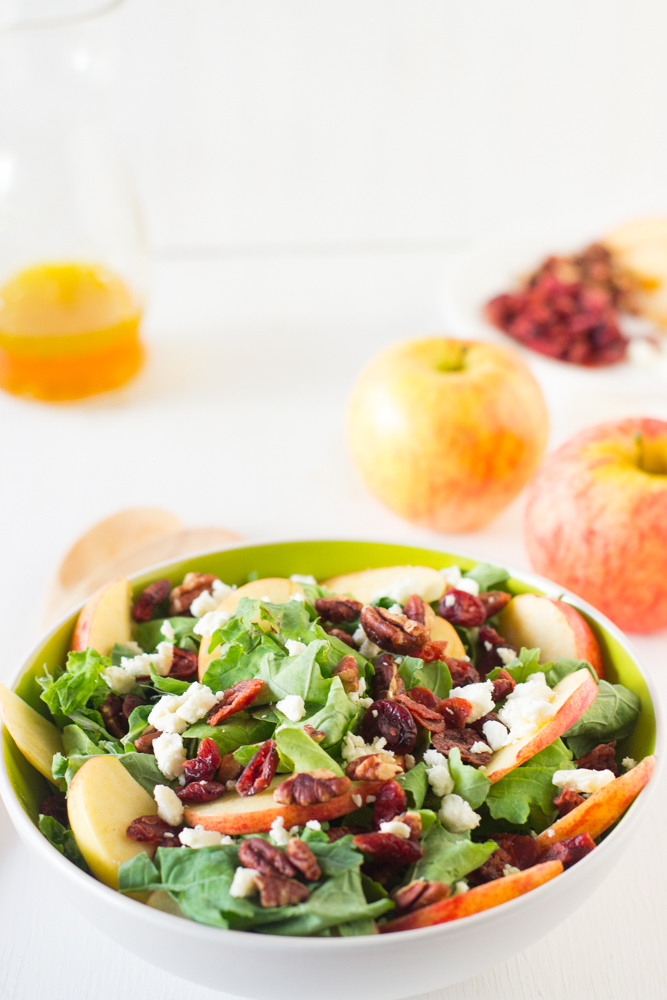 This is fresh, crunchy, summertime goodness in a bowl. Save this salad for the dog days of summer when all you want for lunch is for someone else to cook it for you. Get the recipe from Jessica in the Kitchen.
9Chickpea Salad with Carrots and Dill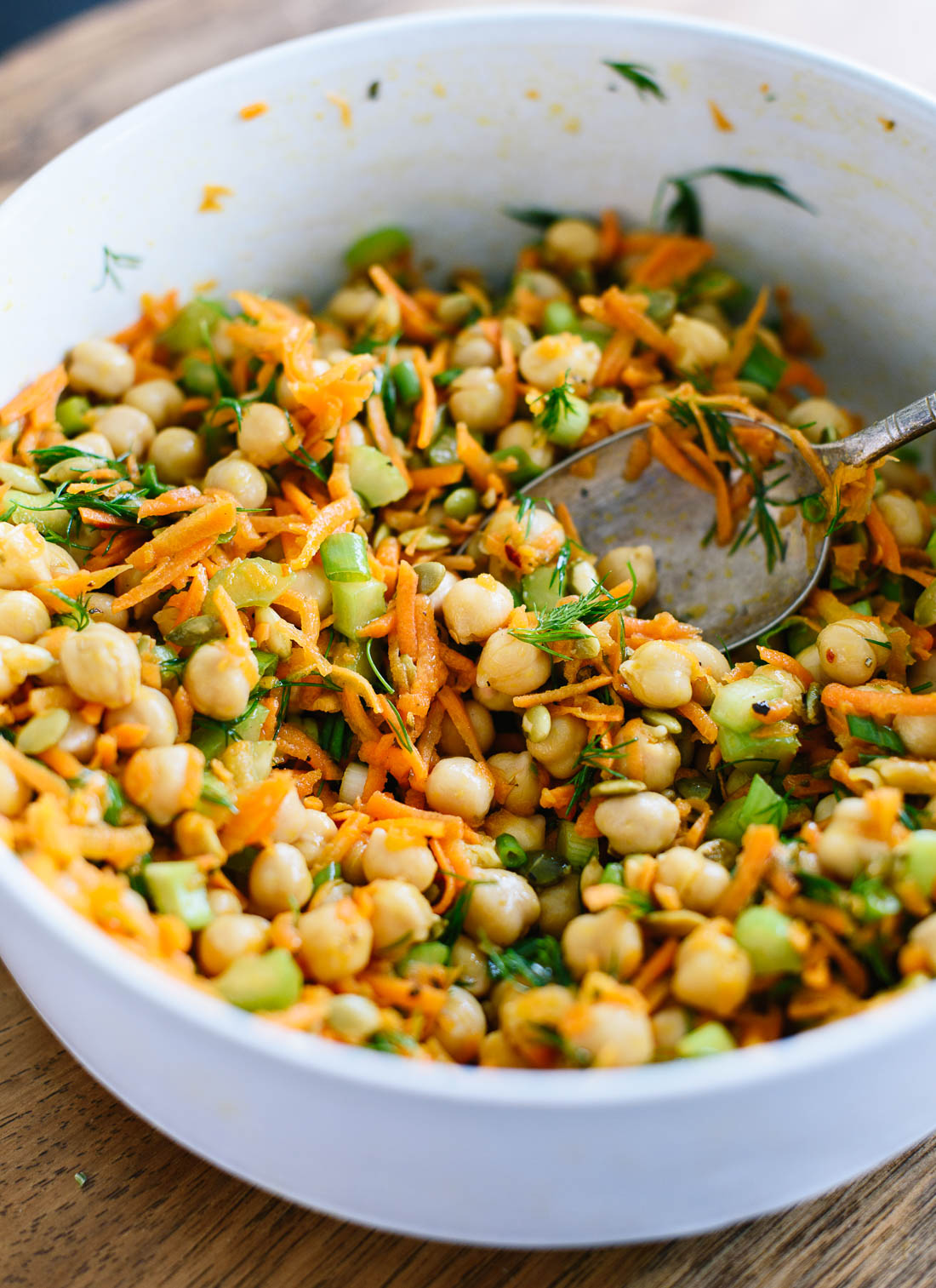 As its creator describes it, this salad is "crisp and fresh, with lots of zip." What more could you ask for? Get the recipe from Cookie & Kate.
10Veggie Club Sandwich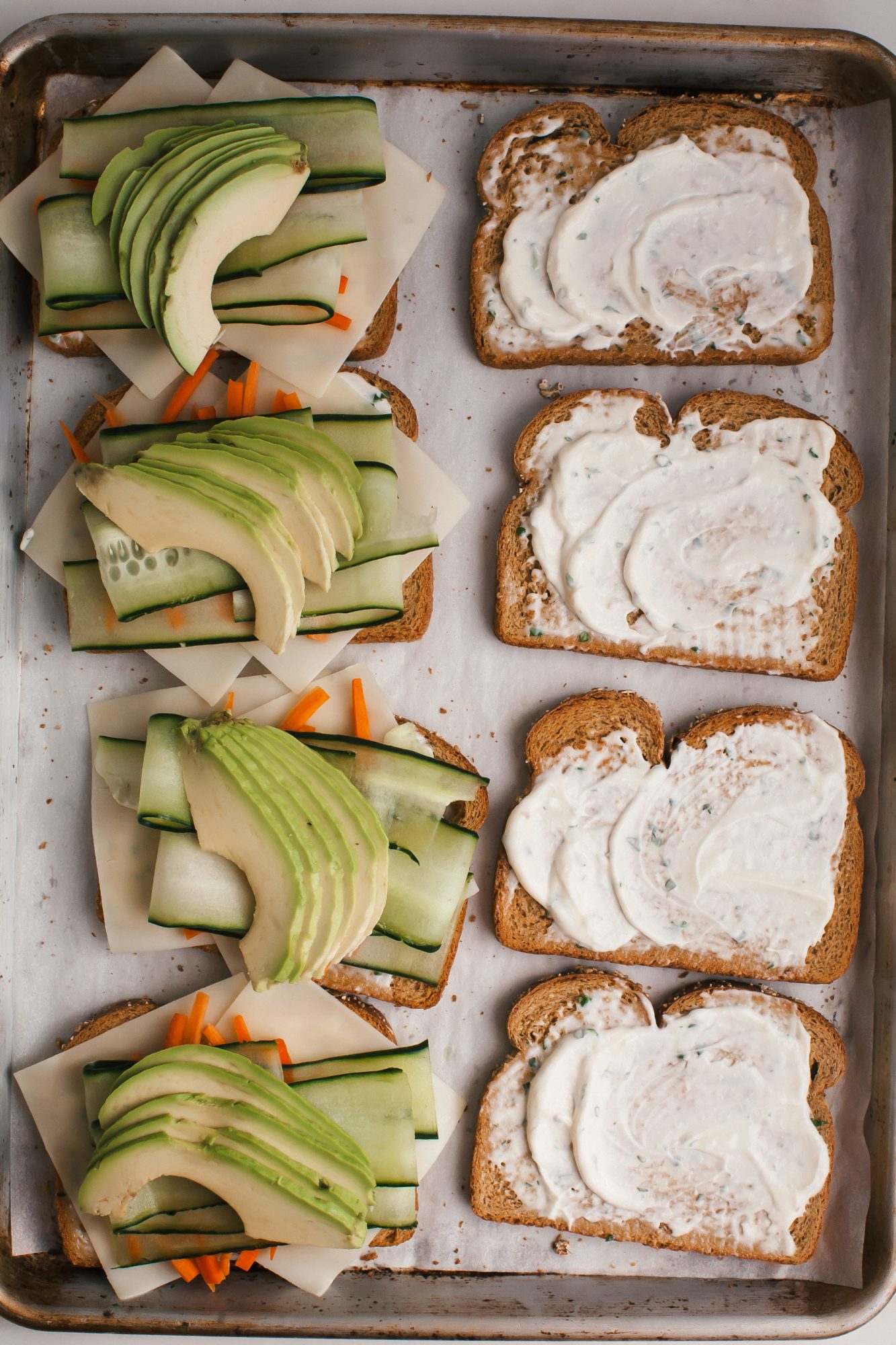 Feel good about your choice to pack this sandwich for lunch. It's healthy and satisfying, and it will keep you full till well past the 3 p.m. slump. Get the recipe from A Cozy Kitchen.