These 17 grown-up lunch boxes will make you the envy of the office
No matter how busy we are, taking a few minutes for a proper lunch break is absolutely crucial for our health and well-being. While research agrees that we should really be taking a proper lunch break every day (oops!), it can be hard to fit in the time, leaving many of us to noshing at our desks.
You may be used to ordering in, but let's be real: that gets expensive (and often unhealthy!) fast. And despite its reputation for being a "sad desk lunch," we're major proponents of a brown bag lunch. After all, when you're packing your own lunch you know exactly what you're getting —  all while saving major moolah.
If you don't believe us, below are some seriously cute lunch boxes that will actually make you excited to bring your lunch to work. And bonus — many of these lunch boxes are super-affordable, so you'll save money by ditching delivery and gett a cute lunch tote in the process. Win!
Insulated Chevron Lunch Tote, $19.99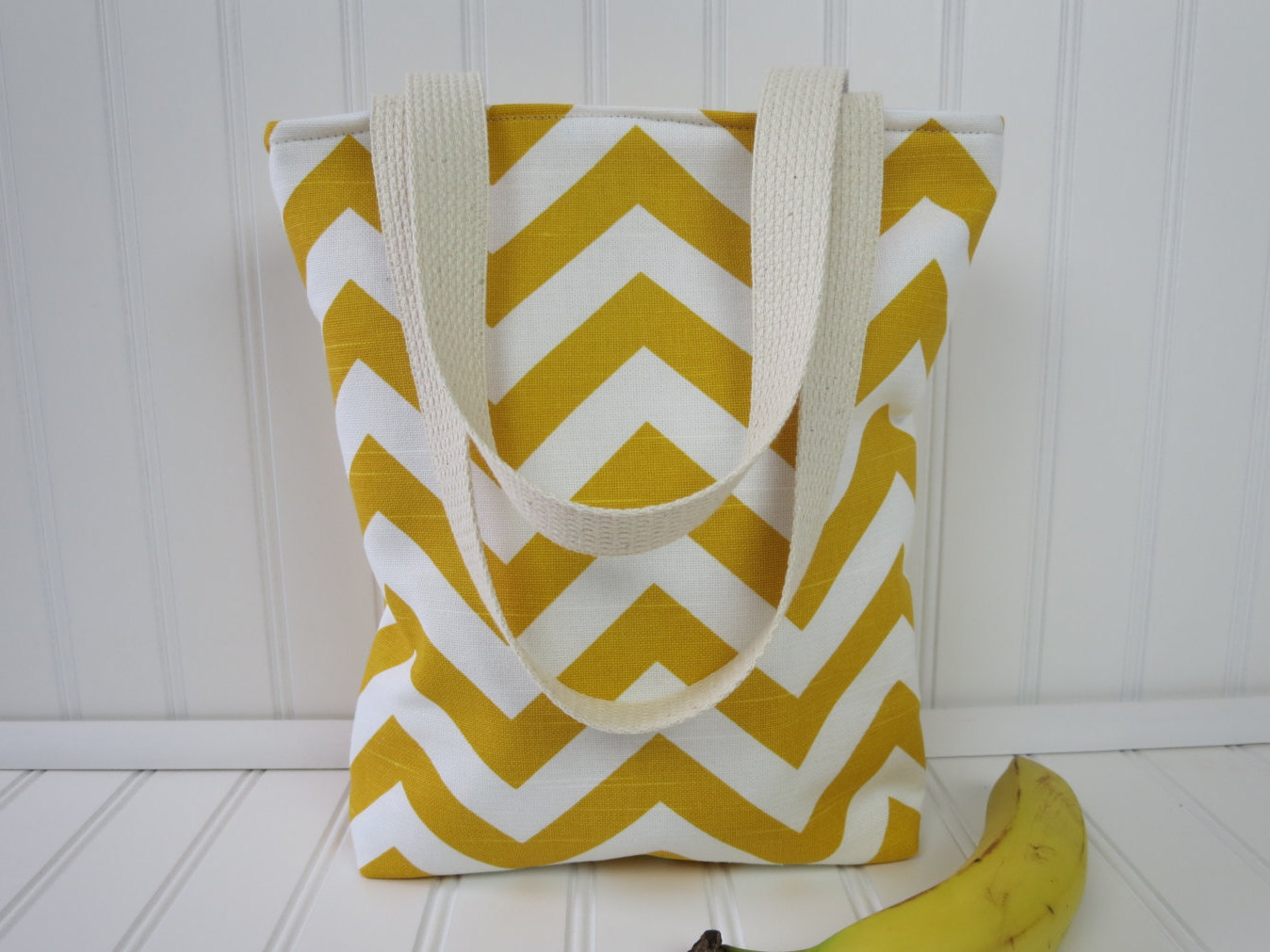 Super cute and roomy enough for all your snacks and that massive water bottle…and whatever else you want to fit in there.
Vera Bradley Lunch Bunch, $26.50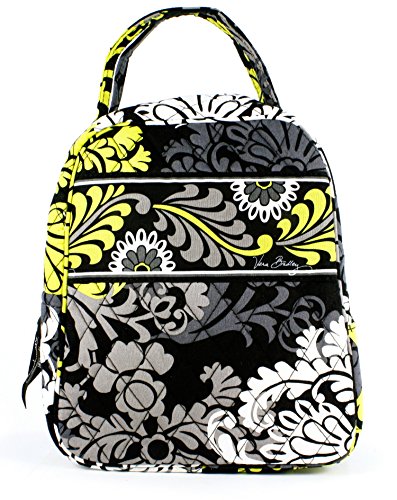 Is it a lunch box? Is it a purse? Whatever it is, it's stylish and adorable…and goes perfectly with our other Vera Bradley accessories.
BALORAY Lunch Bag Tote, $11.99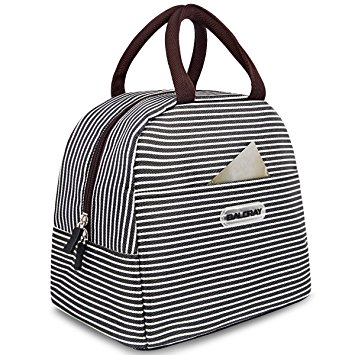 This striped lunch tote is so cute, you won't feel dorky carrying it around, and it'll go with everything. It's a best-seller on Amazon for a reason: people love it.
black+blum Lunch Box Book, $19.95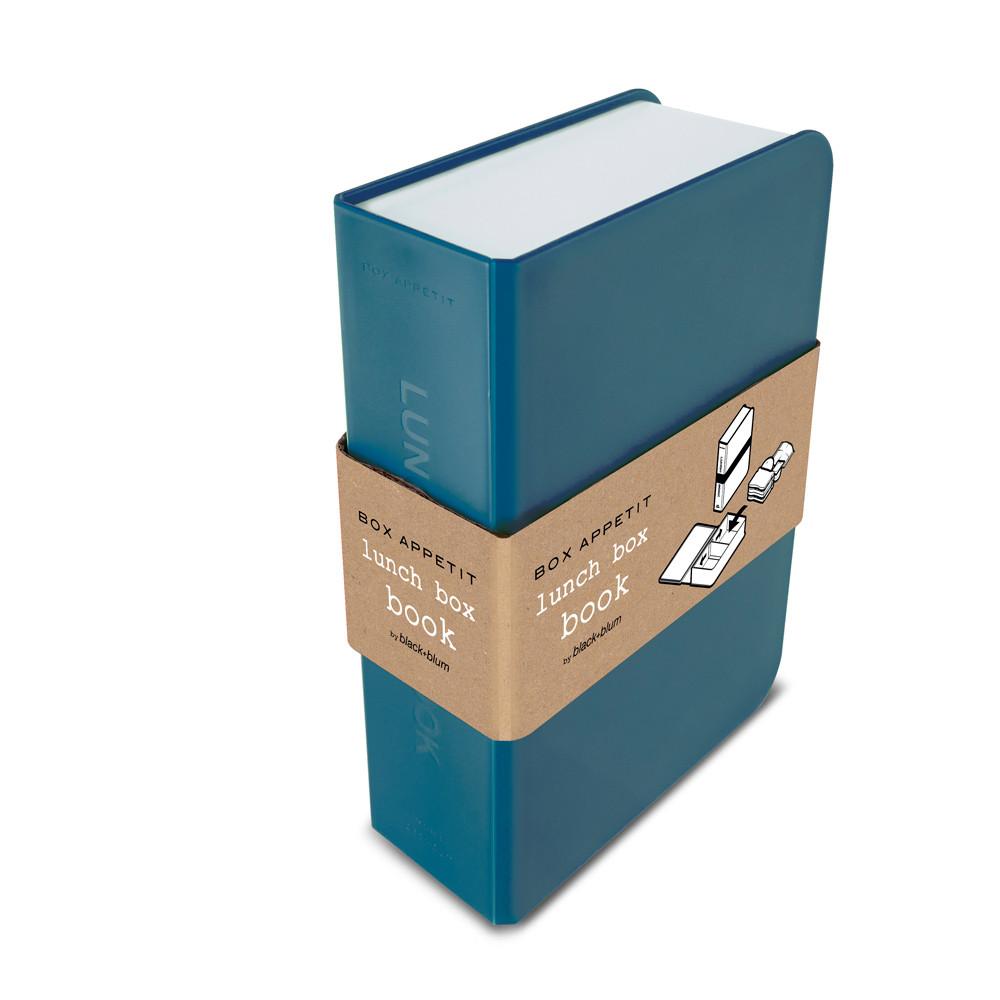 Book nerds, rejoice! This lunch box is fun and functional, allowing you to store your sandwich and snacks galore in its sturdy yet adorably nerdy storage space. Retainers not included.
Milkdot Stöh Lunch Tote, $12.98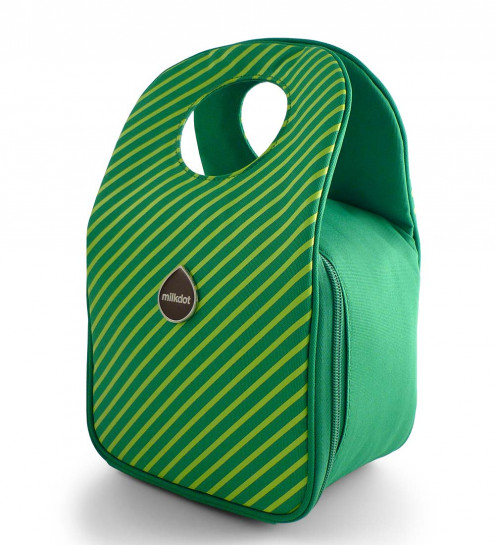 This lunch box comes in tons of vibrant colors, but the best part is its durability — made of PVC-, phthalate-, lead- and BPA-free material, it features an interior foam that provides excellent insulation for even the hottest of summer days. Plus it folds flat for easy storage under your desk or in your laptop bag. Amazing.
iColor Neoprene Lunch Bag, $12.99
Is there anything cuter than this? Even better: it's easy to carry, easy to clean, and fits everything you need to keep hunger at bay from 9 to 5 purrrrfectly.
Mini Bento Stainless Lunch Jar Set, $39.95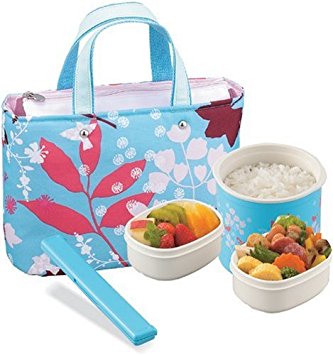 This one comes with literally everything you'd need for whatever kind of lunch mood you're into, so there's no reason to run to the vending machine at 3 p.m. — you've already got your lunch, your sides, and your snacks handy. According to the brand's website, it comes with "a vacuum insulated outer container that holds the main bowl, two microwaveable side bowls, chopsticks, chopsticks holder and a tote bag."
black+blum Lunch Pot, $24.95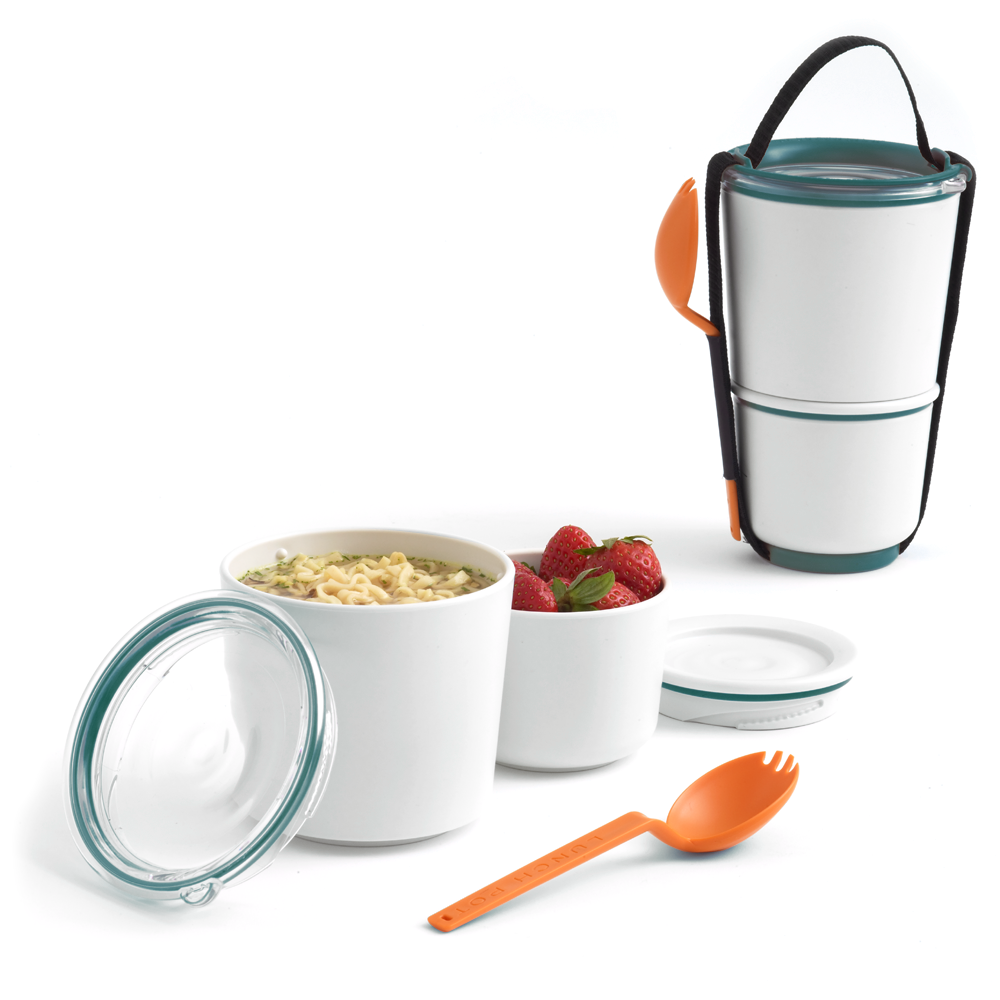 This lunch pot comes with two separate watertight pots that join together, making it perfect for breakfast or lunch. It also comes with a carry strap and a spork, so you can grab and go.
Plain Metal Lunch Box, $9.95
A best-seller on Lunchbox.com, this one is giving us so many Cher Horowitz from Clueless vibes. If you're looking for something '90s chic to carry your lunch in, this one's for you. You can also customize it with stickers or paint…as if!
Kate Spade New York Lunch Tote, $30
Don't let the fashionable polka dots fool you — this is a fully insulated, extraordinarily roomy lunch box that could also double as your purse for a night out.
LEGO Lunch Box, $14.99-$23.57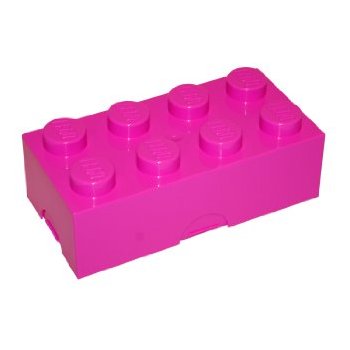 If you're all about carting your lunch in a tote that reminds you of being a kid again, you'll love this oversized LEGO lunch box. It comes in several fun, bright colors and is easy to wipe clean, and it'll make all the fanboys and girls around you totally jealous.
Double Decker Lunch Box, $29.95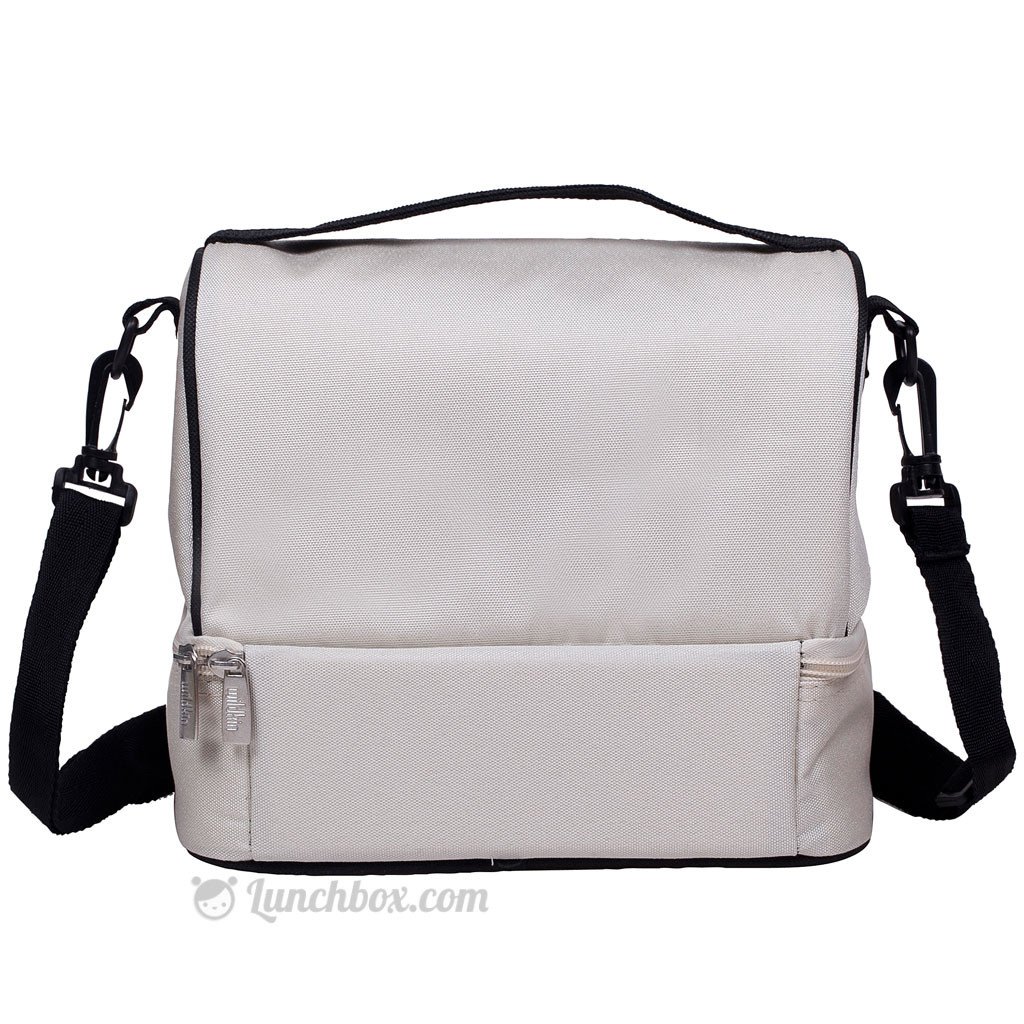 Sure, it's fun to show off a lunch box with polka dots or stripes, but sometimes, it's all about the classics. This one has plenty of storage space and features two tiers to keep your food fresher and more easily separated (read: no weird smells leeching onto your sandwich!)…and as a bonus, it comes with a dishwasher/microwave safe container for all your mealtime needs.
LunchBots Duplex Bag, $34.99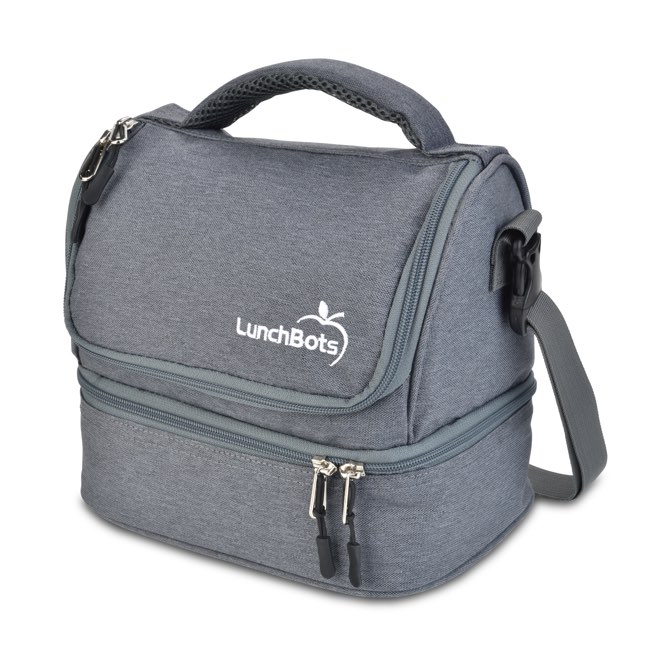 This one also has two compartments that are roomy enough to fit your salad container, bento box, Thermos, water bottle…you get the drift.
Slimline Quaddie Lunchbox, $9.99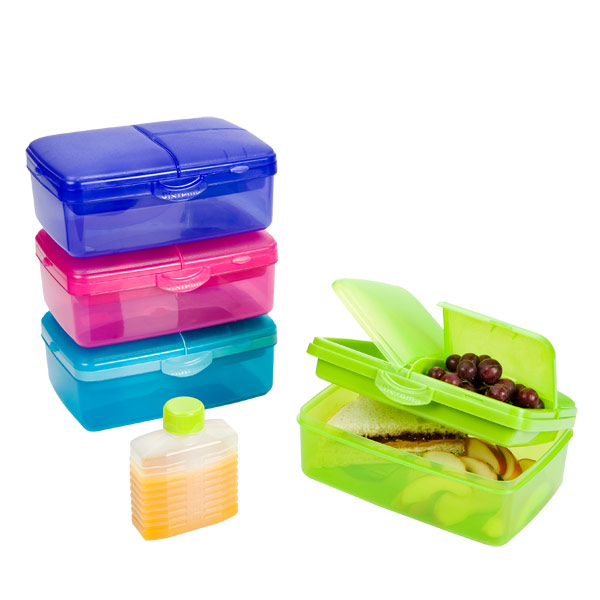 If you're a minimalist at heart but also need to have plenty of snacks on hand, you will love this highly-rated lunch box that features four compartments and even comes with an 8 oz. drink container. Now, hurried mornings will be so much easier and you'll never go hungry. Score.
Kipling Kichirou Lunch Bag, $34.99
Not only is this lunch bag truly adorable, it's remarkably lightweight and folds down for easy storage after lunch is over. Plus, bright colors ensure you'll never lose it in the back of the office fridge. Win.
ECOlunchbox Three-in-One Stainless Steel Food Container Set, $30.95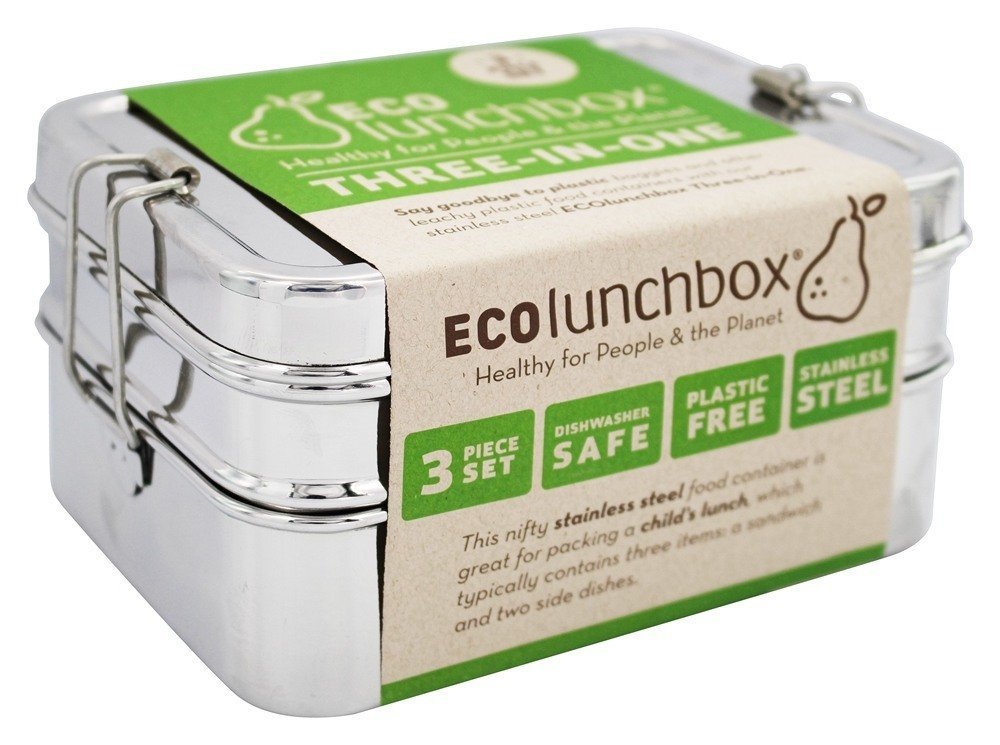 Designed by a busy mom of two, this three-piece set is ideal for adults and kids alike, and its stainless steel gives it a functional and utilitarian look that'll make all your coworkers green with envy.
HemingWeigh Insulated Lunch Bag, $29.95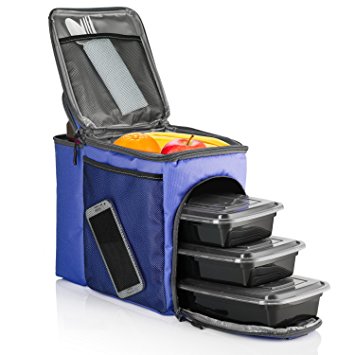 The mother of all lunch bags, this one does everything but make lunch for you…although we wouldn't be surprised if it did that, too! This soft cooler bag comes with 3 PBA-free lunch containers and an ice pack, keeping your food chilled for hours when you're on the go. It comes with a padded handle, shoulder strap, and plenty of compartments for your cutlery, side dishes, snacks, and whatever else you want to throw in there.
These lunch boxes are perfect if you're looking for ways to amp up your homemade lunches, giving you fun and stylish options to tote around your food. And seriously, after all that effort you put into meal prep, you deserve a lunch box that will protect your food and also make you smile. The days of delivery are over, and you'll never look back again. We promise!