Luna Legend, age 18 months, is better at walking in heels than we are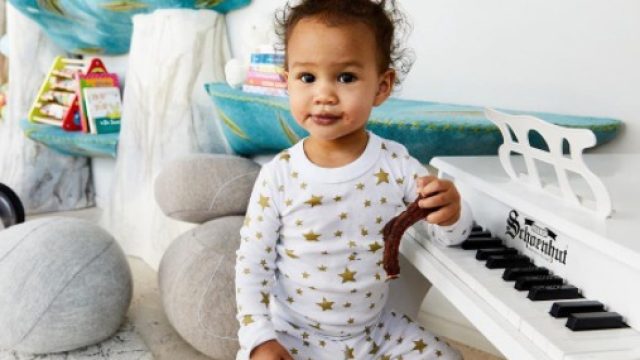 It's obviously no surprise that baby Luna Legend is already much more glamorous than we ever will be. Luna just schooled us on how to walk in heels, because she's a natural.
Chrissy Teigen's mini-me is always in the news and brings so much joy to all of us. Between her cute mocking of dad John Legend and her very own adorable pizza party, we can't get enough Luna news. So seeing her masterfully walk around in heels — at just 18 months old — is even more adorable than we could imagine.
After a really long week (month? year?) of news that's hard to consume, we really appreciate baby Luna and her whole family. Her grandmother, Chrissy Teigen's mother Vilailuck, blessed us with this adorable video on Instagram.
Luna, wearing her grandmother's adorable thick-heeled shoes, stumbles around expertly in her precious onesie. She barely looks like she's struggling, which honestly, we cannot relate to at all. Who knows how to walk in heels that well before they even turn two?
Chrissy Teigen's daughter, obviously.
In other Luna news, Teigen recently shared a video of Luna shimmying quickly to Nicki Minaj's "Feeling Myself" while wearing an avocado onesie.
Luna was dressed up for the photo shoot of Teigen's next cookbook. Though honestly, who needs a reason to wear an avocado print?
Bless this family and their adorable adventures they choose to share with us. And Luna, we're really excited for your high-heeled future.