Score Up to Half-Off the Prettiest Wedding Guest Dresses at Lulus, This Weekend Only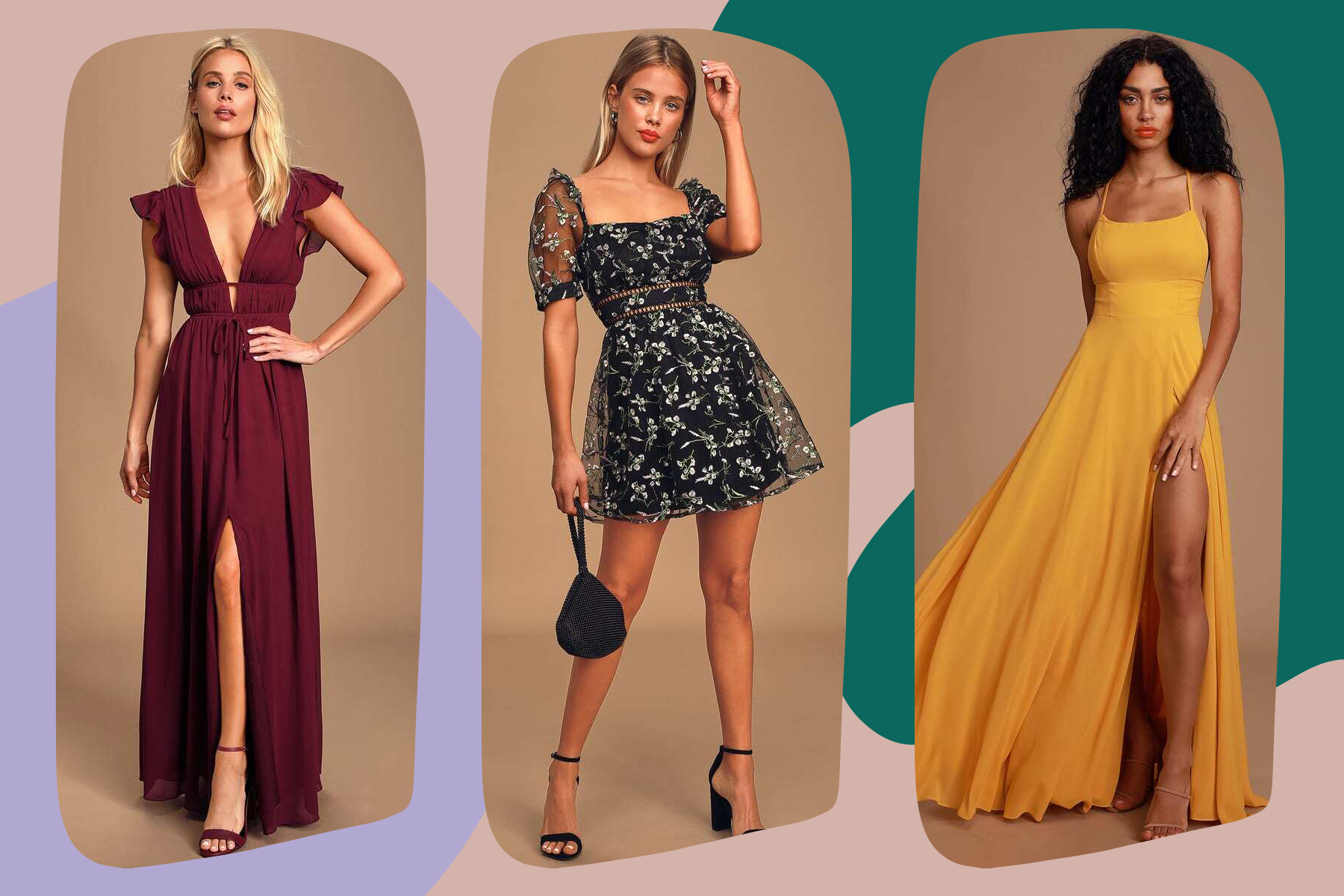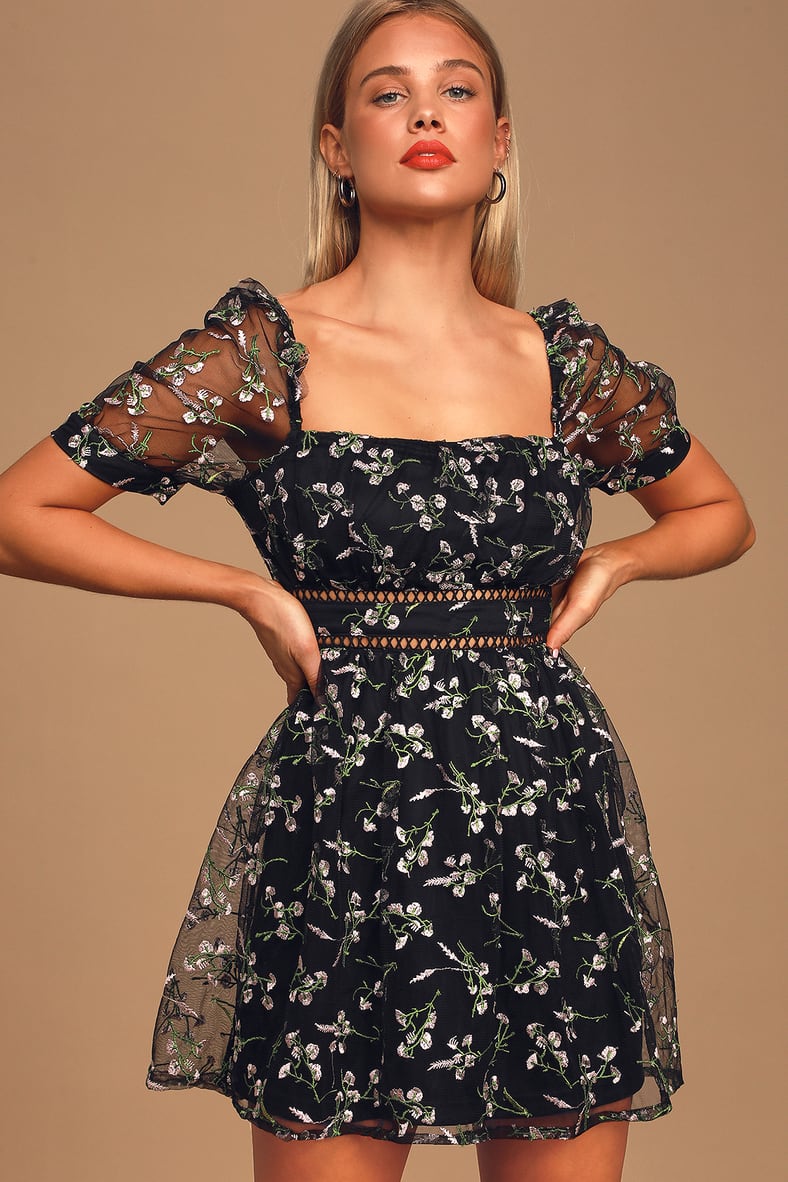 Radiant Love Black Floral Embroidered Short Sleeve Skater Dress
$78
Shop it
Lulus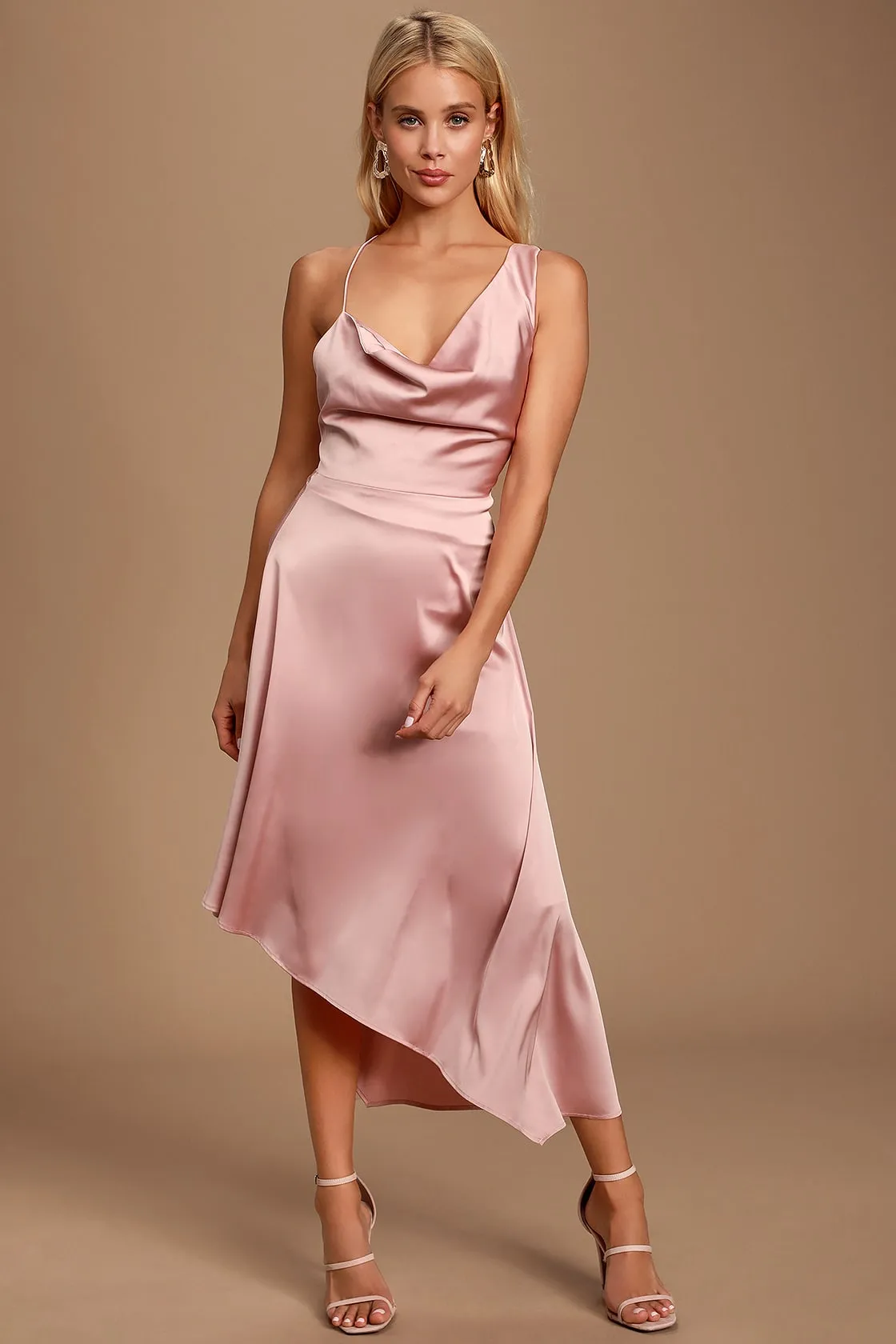 Sereno Mauve Pink Satin Cowl Neck Asymmetrical Midi Dress
$58
Shop it
Lulus
Out Past Midnight Rust Brown Satin Strapless Mini Dress
$58
Shop it
Lulus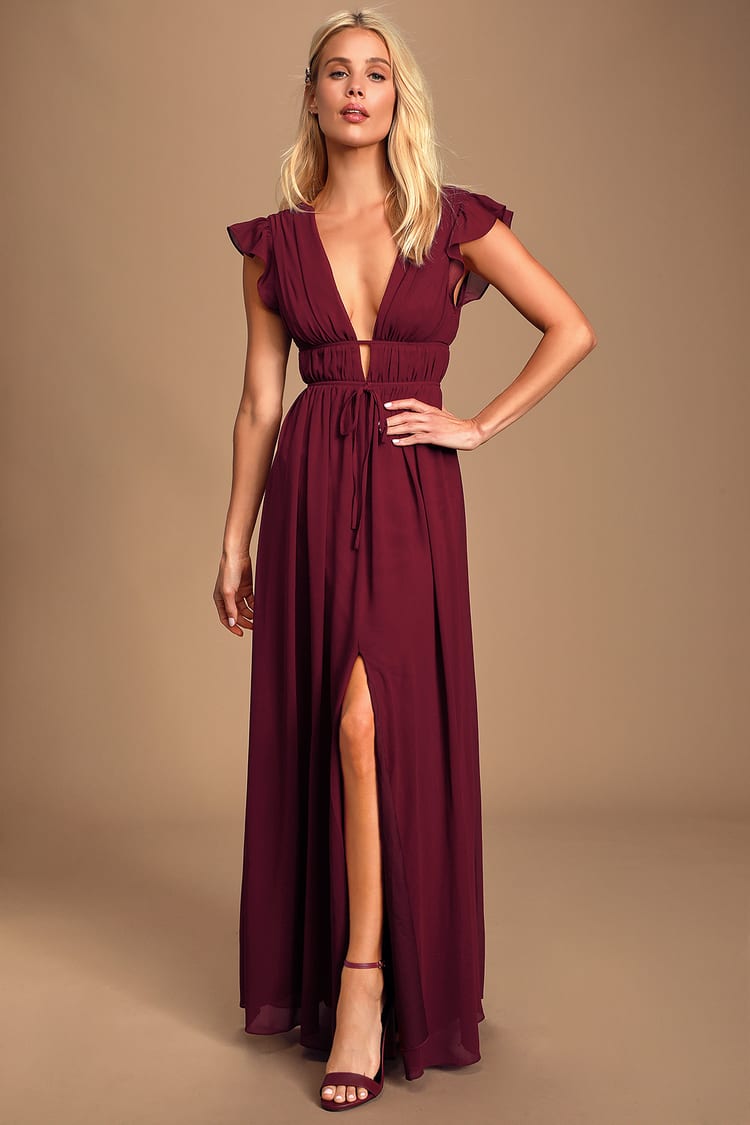 I'm All Yours Burgundy Ruffled Maxi Dress
$78
Shop it
Lulus
Be a Dear Slate Blue Swiss Dot Tie-Front Skater Dress
$68
Shop it
Lulus
Caught Feelings Hot Pink Satin Ruffled Midi Dress
$78
Shop it
Lulus
We've all pined over a trend: Think '90s jewelry, tie-dyed clothing, or white booties-and been crushed when sky-high prices prevented us from experimenting with the style. With Stylish Steals, we bring you the best weekend sales and deals so you can find affordable versions of the latest trends spotted on the runway, on Instagram, in stores, and on the street. Consider us your new, price-savvy personal shoppers.
Wedding season is in full swing, and we're loving every minute of it. We missed dressing to the nines, basking in couples' love stories, and dancing the night away with our friends. We're so happy that weddings are officially back and better than ever (in our humble opinion). Over the past year, our fancy outfits have collected dust hanging in our closets, so we're ready for shiny, new, and fun wedding guest dresses.
This summer is all about bold and bright fashion, and what better time to strut your stuff than at a wedding? Lulus has so many pretty summer wedding guest dresses that we're wishing we had an infinite list of events to wear them to. We're talking slinky satin midi dresses, flattering fit-and-flare floral frocks, and breezy maxi dresses, all in eye-catching colors and patterns.
And luckily, this weekend, the retailer is offering up to 50% off sitewide. Simply spin the wheel on the Lulus homepage to earn a discount, and then shop your heart out. Don't stop at the wedding guest dresses, though—Lulus has tons of shoes, purses, and other nuptial-ready accessories to pair with your new dress. Below, shop the best mini, midi, and maxi wedding guest dresses on sale at Lulus for the summer.
Best mini wedding guest dresses on sale at Lulus: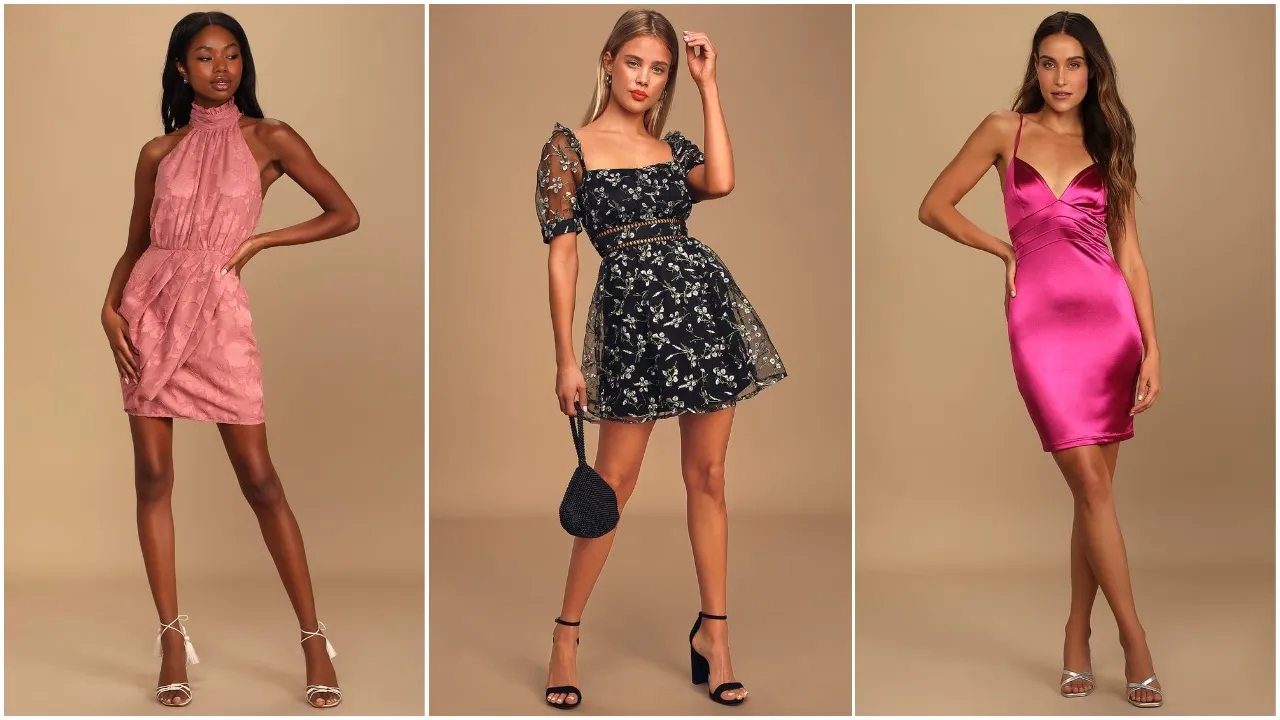 Best midi wedding guest dresses on sale at Lulus: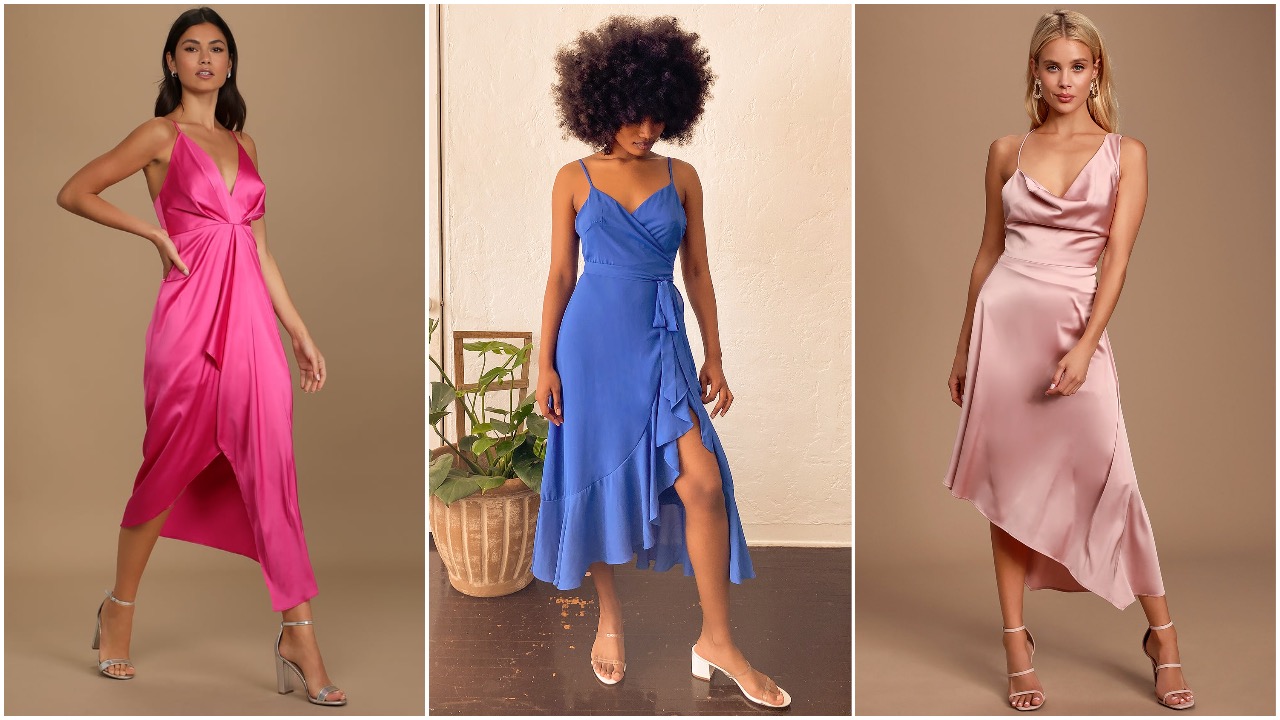 Best maxi wedding guest dresses on sale at Lulus: