Lucy Liu will direct the Season 2 premiere of "Luke Cage," and talk about a dream collab
The best Luke Cage Season 2 news just surfaced! And don't worry #nospoilers. This news is from behind-the-scenes, but no less exciting: Lucy Liu is directing the Season 2 premiere of Luke Cage.
We couldn't imagine someone better suited for the job!
Recently the lack of female directors in TV has once again been in the spotlight. (Gillian Anderson even tweeted about the lack of female directors on The X-Files.) But we now have *some* good news on that front, via BuzzFeed.
Lucy Liu was spotted on the set of Luke Cage last month and many assumed she'd be an (amazing) guest star on Season 2 of Netflix show. But now, we've found out that she's actually directing the Season 2 premiere.
That's even more exciting to hear, TBH.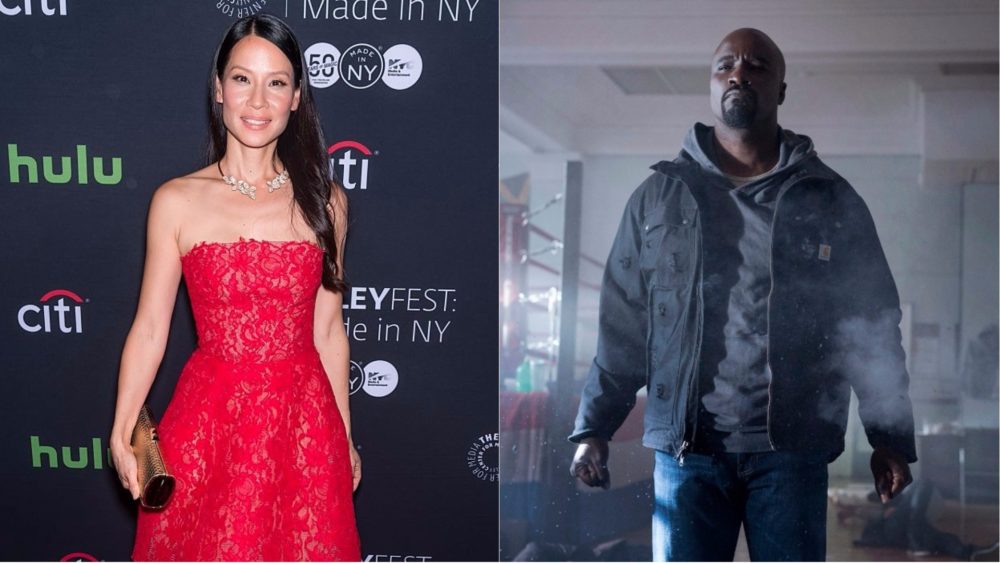 Here's what she had to say about the gig:
"What a thrill to collaborate with Marvel and Netflix, two industry titans, who paint our world with inspiring stories and beguiling characters, Liu said in a statement. "It is such an honor to work with such a passionate and fearless team.
Liu also directed episodes of Elementary and Graceland — in addition to directing a short film of her own. So she's certainly no newbie, and it's awesome to see her behind the camera again! And since Jessica Jones Season 2 has committed to hiring female directors, it's nice to see Luke Cage also taking steps to give opportunities to diverse directors.
As if you aren't totally stoked already, here's a photo of Liu on set with Luke Cage himself, Mike Coulter!
https://www.instagram.com/p/BVIjsLtlTYq
Season 2 of Luke Cage will premiere sometime in 2018, and you can catch Coulter's character on The Defenders when it hits Netflix on August 18th!