Lucy Hale has a brand new look and it's all about the transparent glasses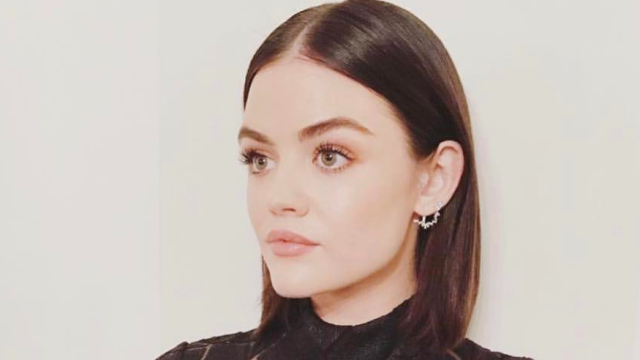 Style lovers, prepare to fall madly in love with Lucy Hale's latest look. We love everything about Hale's sense of style, but this look, which is seriously all about the transparent glasses, really stands out because it's so different from what we've grown used to from Lucy in the *best* way. Lucy Hale's transparent glasses are making us really, really want a pair, because, well, who doesn't wanna be more like this amazingly fashionable and lovely lady?!
Lucy Hale's transparent glasses are definitely the staple of her new look, which is edgier than ever before.
Lucy captioned the photo, writing,
"Different hair & glasses for all my moods 🙃👓♊️"
Yeah, those glasses are giving us all the #StyleGoals. We definitely want to give transparent frames like these ones a try, and we're especially digging the slightly bronzy tint to her pair. Naturally, Lucy's accessories are totally on point as well, with oversized rings as her staple alongside a pair of ridiculously artsy earrings. Whether she's playing Aria or being all Lucy, her style is always unique!
And of course her BFF Kristin Ess is responsible for her new hair! She pretty much always is, and like, we get it. We love Kristin Ess, too!
Obviously we adore Lucy Hale whether she's being retro glam AF or going all casual, but this look in particular strikes the perfect balance of the two. Thanks, as usual, for the style inspo!