Lucy Hale's perfect spring sweater is giving us modern "Princess Bride" vibes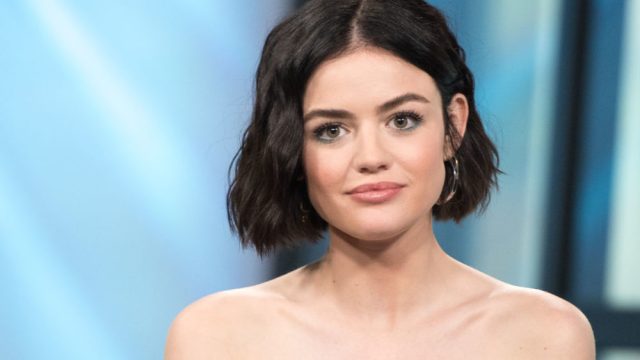 We can all pretty much agree that Lucy Hale has the best outfits. So, when we came across her most recent 'fit that she donned to a St. Jude's charity event, we shouldn't have been surprised that she would slay. And she did. And it was amazing. Her pale yellow sweater had the most gorgeous bell sleeves, and is totally perfect for spring.
Lucy paired the knit with a pair of black skinny jeans and black minimalistic heels, which complemented the knit's black button accent on her shoulder. The entire ensemble is oh-so-chic, and we're in love. It's just something about simplistic looks. They always look so well put together. Whoever said you needed a gazillion layers to be fly didn't know what they were talking about.
Lucy's sweater is the star of the show here.
We mean, the detail alone makes it unlike any other knit we've seen. She's definitely giving some modern Princess Bride vibes.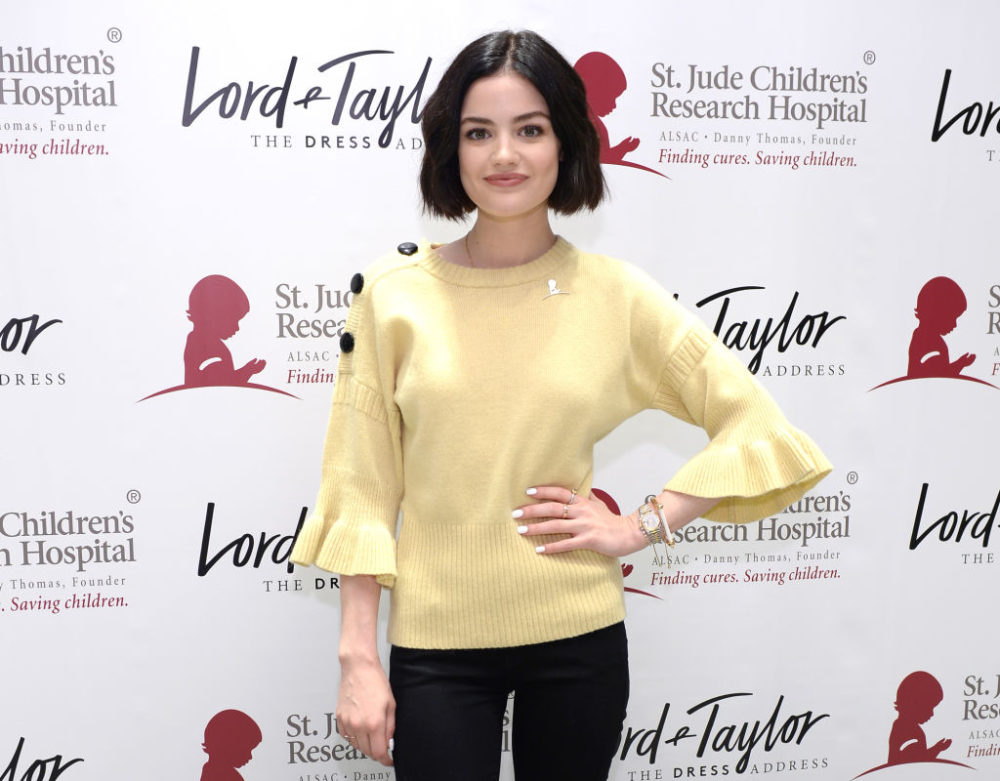 And from head to toe, this stunning starlet looks amazing.
Lucy, Lucy, Lucy! This goddess gave simplistic chic a whole new definition. Even her dainty accessories are perfect. She can do no wrong.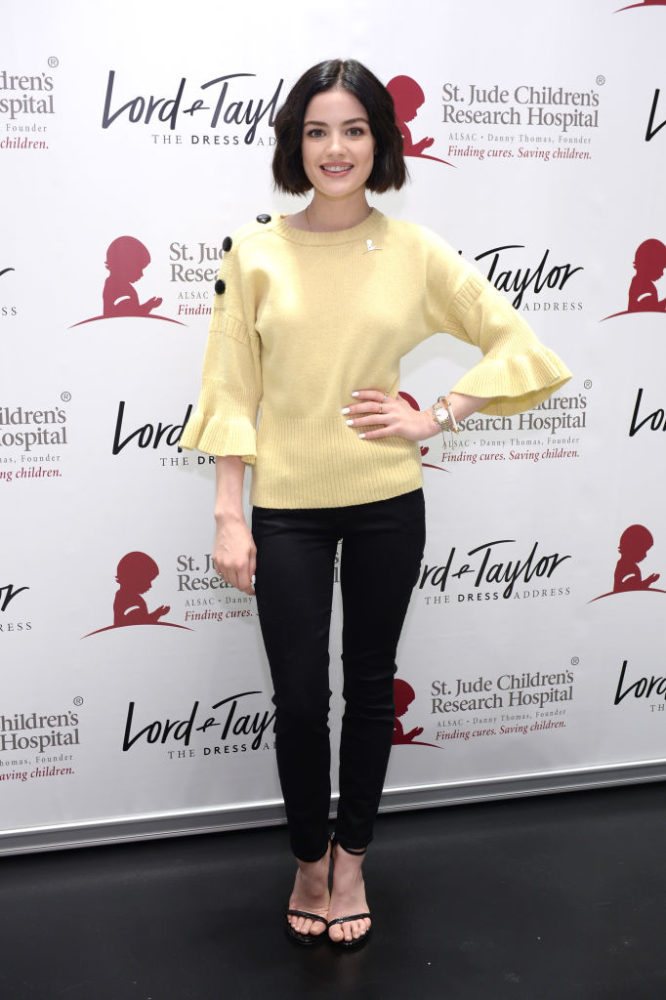 Some celebs are completely dependent on their stylists to dress them for events. And others, well, let's just say that we can tell when a celeb has a style of their own. And this actress totally has the latter.
Not that having a stylist is bad or anything — we all could use a little push to get out of our fashion comfort zones. But, it's just cool when you can sense a celebrity's personal style in their event and red carpet 'fits. When you have a stylist on your side that understands your style, some amazing creations can come out of it. And no matter what kind of team she has in place, Lucy's personal style clearly shines through brightly.