Lucy Hale's retro glasses are the perfect holiday accessory
Trying to figure out what to wear to the bajillion holiday parties that go down this time of year can be stressful as heck, but we just got a pro-tip from fashion icon and PLL fave Lucy Hale that has us pretty curious: using *glasses* as the perfect holiday accessory! Lucy Hale's retro glasses are peak classiness with a festive twist, and we're totally about it.
When we need a wintery accessory, we reach for scarves, or camp socks, but it somehow never occurred to us to give super stylish glasses a try. Leave it to Lucy Hale to continue to inspire our winter style vibes!
Lucy Hale posted about her holiday-ready glasses on Instagram, and we heart 'em so much. We're pretty sure you're gonna dig Lucy Hale's retro glasses as much as we do!
Lucy's glasses have super thin rims in a gorgeous tortoise color, and the wide, round lenses are so chic and such a throwback. The light weight of the glasses makes it more of a subtle accessory, and the color makes it so they really do work with any look.
She topped off her post with a Christmas tree emoji, proving just how ~festive~ our fave gal is feeling this season.
She also shared a shot of her glasses on her Instagram story, commenting that she looked like Bill Gates. But like, in a good way!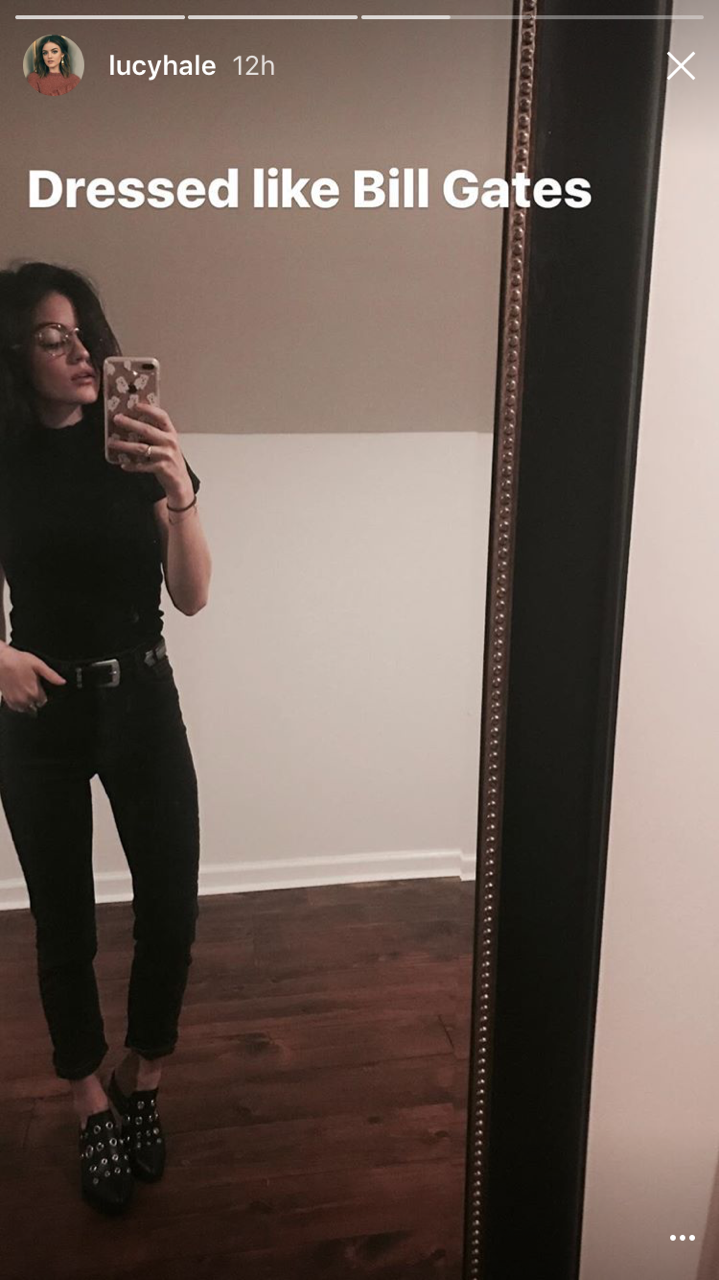 Can we talk about how much we heart Lucy for making all black a holiday thing? We always worry we don't look festive enough when we're not decked out head to toe in green and red and glitter, but she proves that with the right accessories, even our daily go-tos can be Christmas-approved.
Thanks for the inspo, Lucy!