Lucy Hale's pink denim jacket has us coveting our own pastel denim look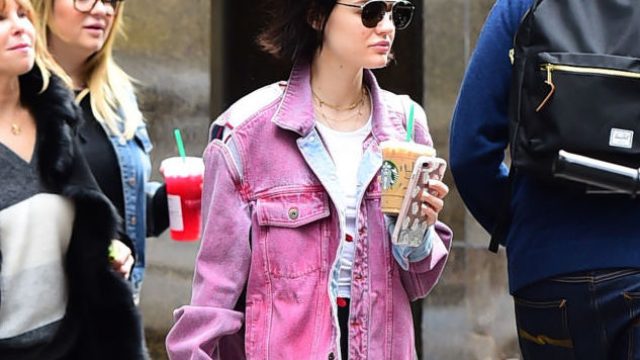 Is there anything better than the perfect denim jacket? When you find one that's the perfect mix of oversized and fitted it's like the goldmine of all jackets. And if it's worn in just right it feels like an even more monumental discovery. And thanks to our current obsession with all things denim, our jackets are taking on a life of their own, whether they're covered in pins or come in bright, bubblegum hue. Actress Lucy Hale is giving us major jacket envy thanks to her pink denim with the most subtle amounts of baby blue.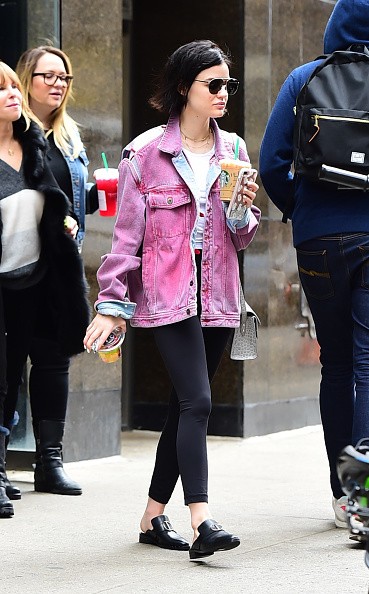 The tie-dyed jacket has a life of its own, which means the Pretty Little Liars star could literally wear anything and still look dope. She kept her look simple, opting for a white tee and black leggings. But thanks to her slide on loafers and aviator sunglasses, she still looks like a millennial grunge babe ready to take on what life throws at her, coffee at the ready. Denim is one of those fabrics that literally goes with anything and everything and this colorful rendition is no different. Style yours with all-black for major glow or add silver accents if you're channeling your inner crystal child. And if you want to steal Lucy's style, not to fret, we've rounded up the coolest colored denim so you don't have to do the work.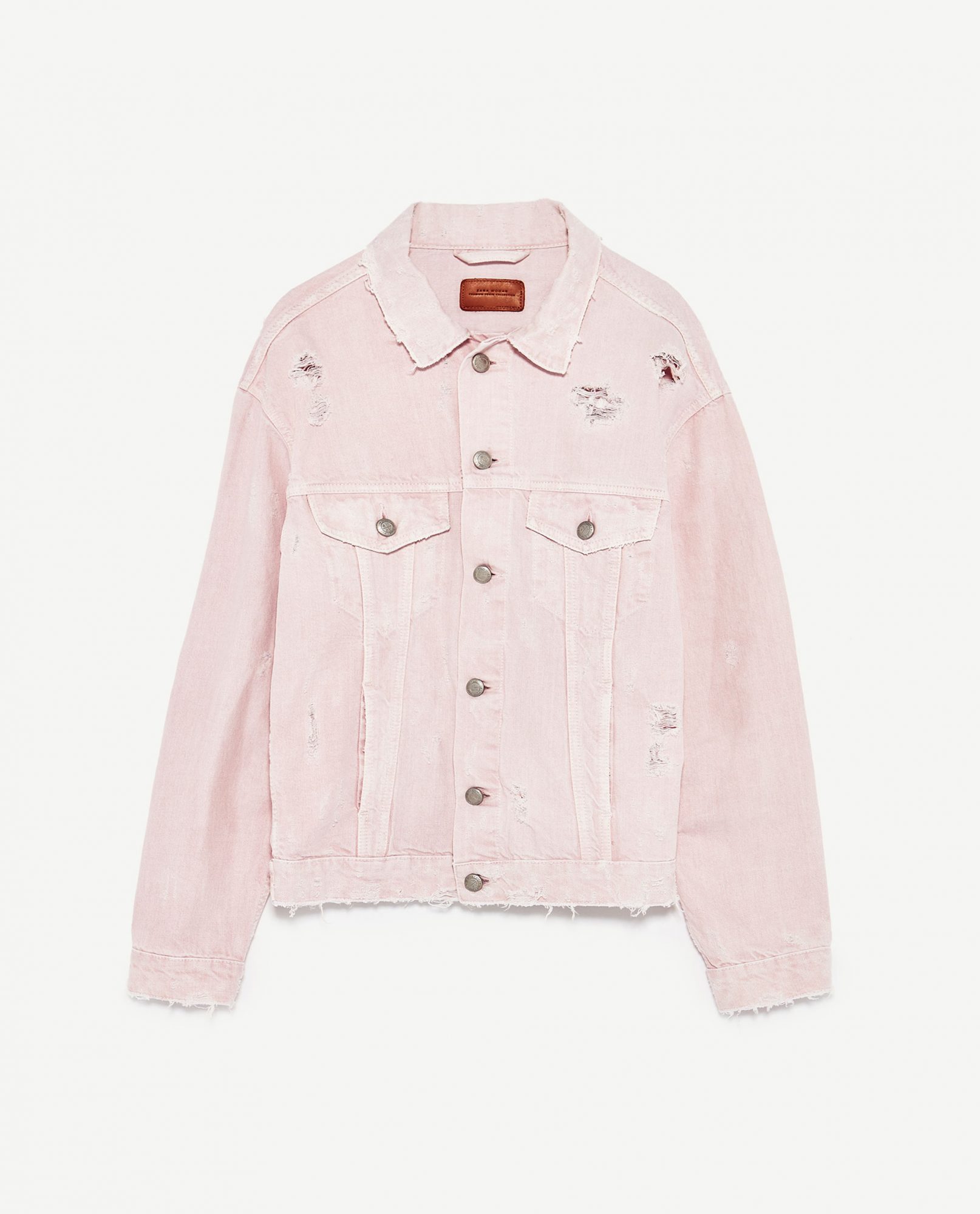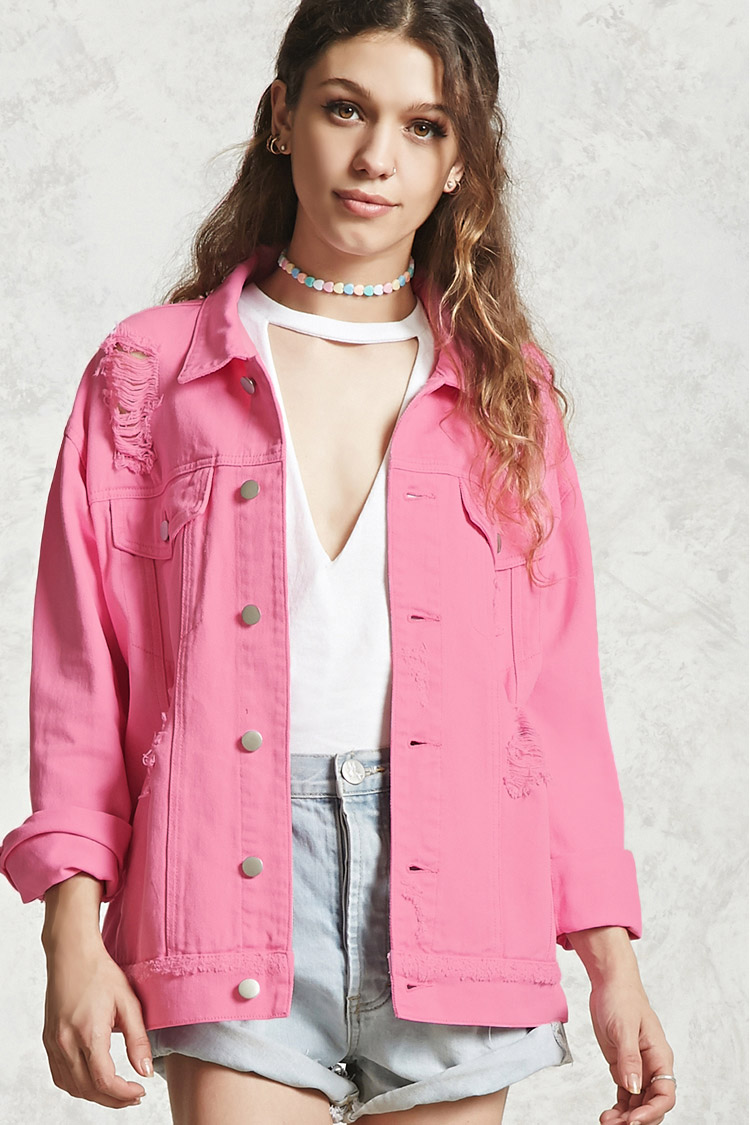 Denim jacket, $37.90, Forever 21