Lucy Hale rocked a temporary pixie cut, and we didn't even know that was a thing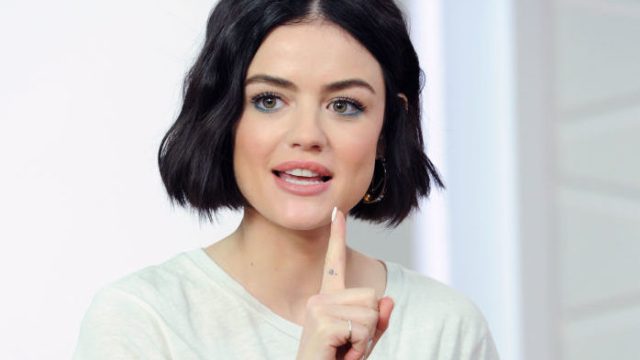 It's no secret that Lucy Hale has great hair — we're pretty much in love with every look she dares to try out. Blonde, red, short, long — she somehow manages to pull it all off. Besides, her hairstylist is the super talented Kristin Ess, whose Target haircare line we're borderline obsessed with. So when we saw Lucy rocking a brand new pixie cut on Instagram, we can't say we were surprised.
That is, until we read the caption and realized it's actually a fake hairdo.
"When @kristin_ess knows how to fake an even shorter haircut on you and now you want to actually do it one day," Lucy writes.
Whaaaat?! Is there anything Kristin can't do? And furthermore, is there any hairstyle that doesn't look amazing on Lucy?
Lucy's hair is currently in a pretty short bob (see Exhibit A), but in the pic, her hair looks much shorter. Add in the leather jacket, and this chick is pretty much the queen of badassery.
Also, is she teasing us about maybe wanting to cut it shorter? Because by the look of this photo, we wouldn't be opposed to the switch.
We're all so used to extensions now, it's not shocking to see a celeb's mop top suddenly become a mane. But going the other direction?? Now that's some hair magic.
In conclusion: That pixie cut looks pretty rock-and-roll on you, Lucy!