Lucy Hale just matched her haircut to her glasses, and we are living for this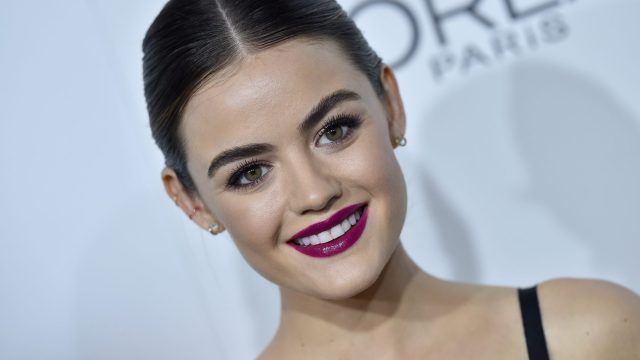 She's been rocking her shoulder length lob for a while now, but Lucy Hale is mixing things up with her new haircut, and we're loving every second of it. Lucy has been a hair role model for us since, well, pretty much the first second we laid eyes on her. In October of last year, we nearly lost our cool when she showed off new blonde locks. And then in December, she chopped off a few inches and went back to black.
Today is a different story, though. It's clear Lucy and her hair aren't slowing down anytime soon. A couple days ago she wrote on her Instagram, "Different hair & glasses for all my moods."
Where to even begin? That chin-length bob looks fierce on Lucy, and pairing it with those glasses makes the whole look a masterpiece. It seems that she's going to stick with the dark color for now instead of going back to blonde. That chestnut hue matches her skin tone perfectly. Also, can we talk about her jewelry? Those rings?! We live.
This breath of fresh air is exactly what we need at the moment. While everyone else is dyeing their hair crazy colors, Lucy is keeping it short and simple.
Her dogs clearly approve of her new look. We can't say we're surprised to see such short locks on Lucy, since she's been known to pull off just about any beauty look known to humankind. We're just on the edge of our seat now, because there's got to be something else up her sleeve that's coming our way soon.