Lucy Hale's nude embroidered dress is the perfect way to ring in summer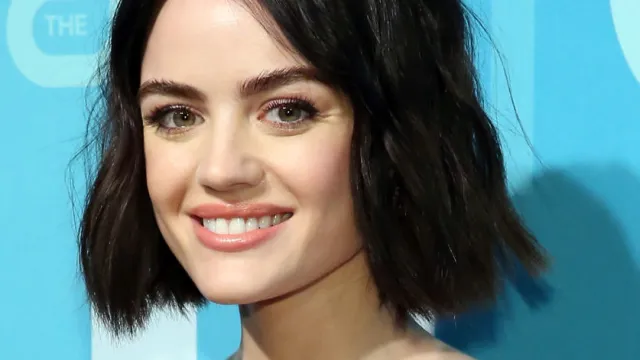 It's that time of year when our favorite celebs sport the hottest seasonal ensembles. Pretty Little Liars' star Lucy Hale is, of course, amongst the trendsetting big names. And when Lucy Hale Instagrams a new look, you pay attention. Not only is she a very talented actress, but we also admire how fashionable she is. Lucy delivers each and every time on the stylish front. And her latest summery frock is definitely on our must-have list.
To say her nude dress is stunning would be an understatement. It's a work of art. From its nude hue, to its embroidered detailing, Lucy's gown is beautiful enough to be on display at a museum. But, what else would you expect from this fashion forward starlet?
Because Lucy knows how much we fawn over her latest clothing obsessions, the actress makes sure to give all of her followers first-looks to her closet creations. And you can bet this nude masterpiece has a couple of posts dedicated to it on her Instagram feed, as well.
Lucy Hale made sure to share the Instagrammable summer look, and it's something we can all get behind.
https://www.instagram.com/p/BU4X_LslS86
The queen of the screen wore the summery frock while at a polo classic, and it was the most perfect thing we've ever seen. It's so classically chic, and we obviously can't get enough. We just love how she drew attention to all of its dark elements with her stunning platform shoes and belt. And we'd totally give her an A+ for styling.
Where else could this gorgeous frock be donned? At the most fanciest of parties, of course! We could also see this dress being perfect for a cute brunch date, or even for a wedding ceremony.
Summer is just around the corner. And if you're looking for ways to win in your own seasonal looks, we'd advise that you take a page from this fashion goddess' book.