Lucy Hale explores life after beating cancer in optimistic "Life Sentence" trailer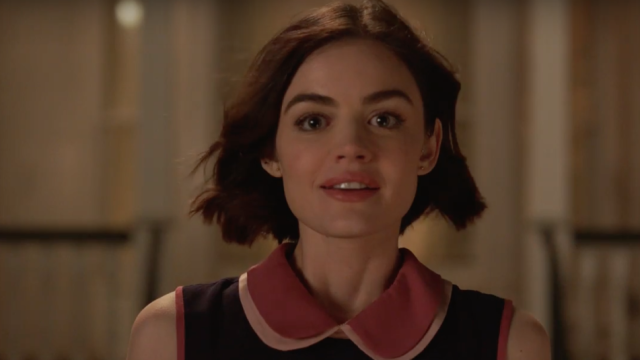 The first-look trailer for Lucy Hale's Life Sentence, coming soon to The CW, has arrived, and it looks really cute and optimistic! Like really, really cute and optimistic.
In the trailer, Hale's Stella discovers that the cancer she's been living with for eight years has been cured. Good news, right? Right, except now she has to grabble with the choices she made while living every day as though it could be her last, like rushing into a marriage, as well as family secrets that had been kept from her while she was sick to maintain a positive environment to help her heal.
https://www.youtube.com/watch?v=in3OecHvWXQ?feature=oembed
She narrates toward the end of the trailer…
"There it was, the end of my cancer movie, but the beginning of my life sentence, which was full of promise. For the first time since I found out I wasn't dying, I was truly happy to be alive."
Sounds like our heroine is going on a journey, and we're so excited to see what adventures she stumbles upon. And to all you Pretty Little Liars fans who are surely sad to see the show (nearly) go, at least there's more Hale to look forward to! As for her fellow cast members, we can't wait to see where they go too.