Lucy Hale is invoking some Selena Quintanilla style vibes with her latest red carpet look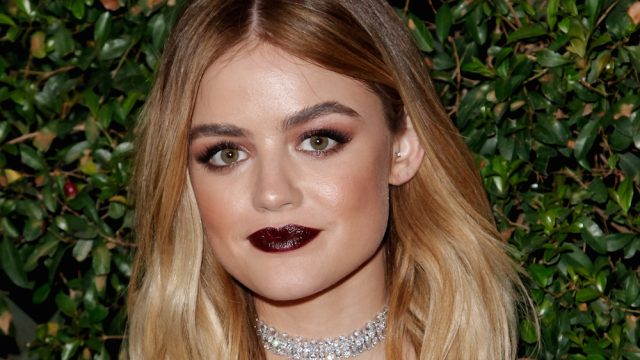 One of the highest fashion honors a woman can receive is a comparison to the fallen singer Selena, so when we say the actress Lucy Hale invoked Selena Quintanilla vibes in her latest red carpet outfit, it's said with the utmost respect. The Pretty Little Liars actress stole a page from Selena's book of iconic bustier outfits while attending a PLL event in LA on Saturday night, and her all black satin ensemble immediately made us want to enter a smoky dance floor and belt Selena's "Bidi Bidi Boom Boom" while pouring one out for a star gone too soon.
The high-waisted pants fit perfectly with the satin bra and high heels.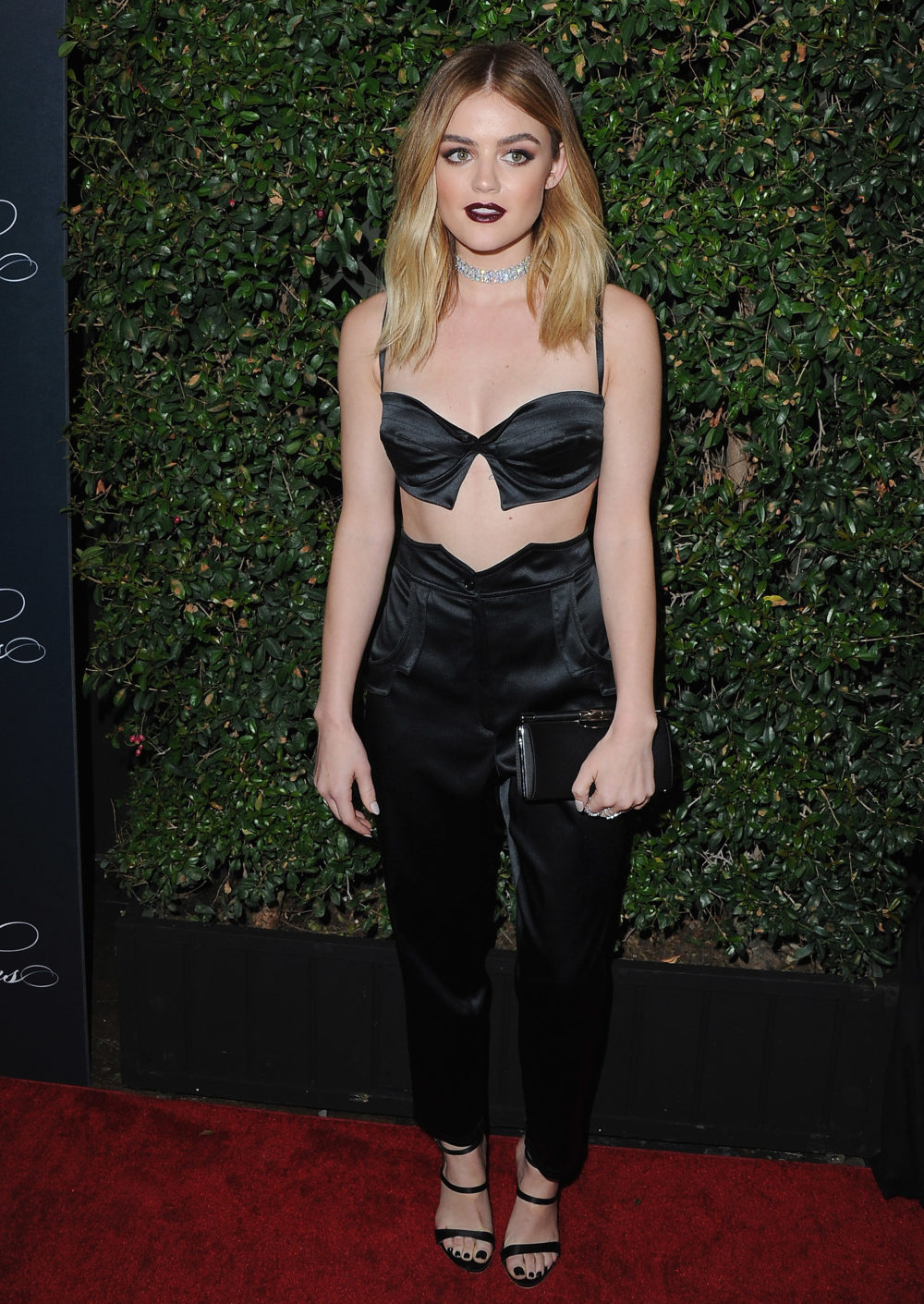 Also, the choker and black toe nails add the ideal finishing touch to the ensemble.
We're sure Selena herself has worn some earlier original rendition of this outfit.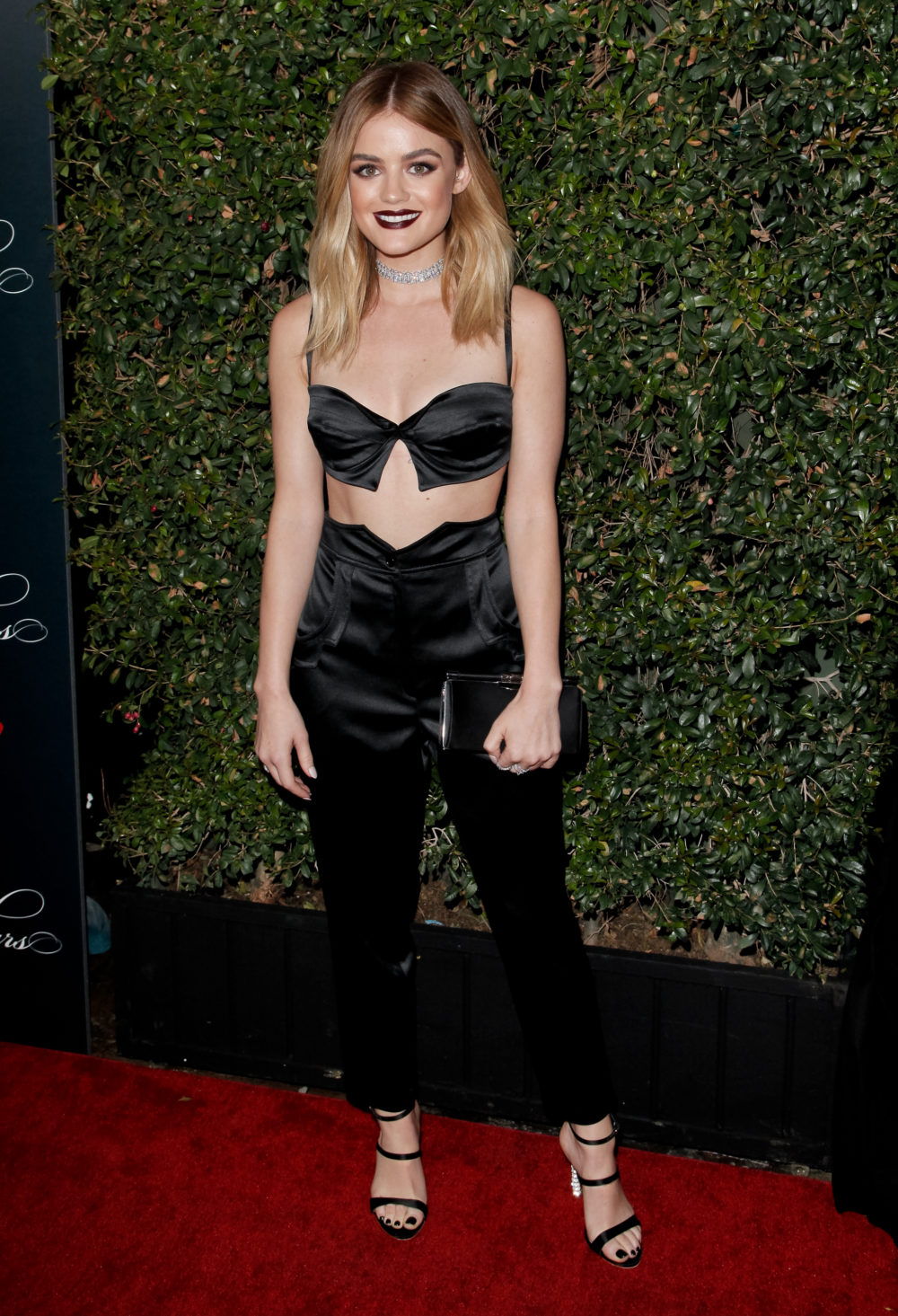 The bold lip also screams Selena, although the late singer often opted for redder shades.
There she is in all her shining glory.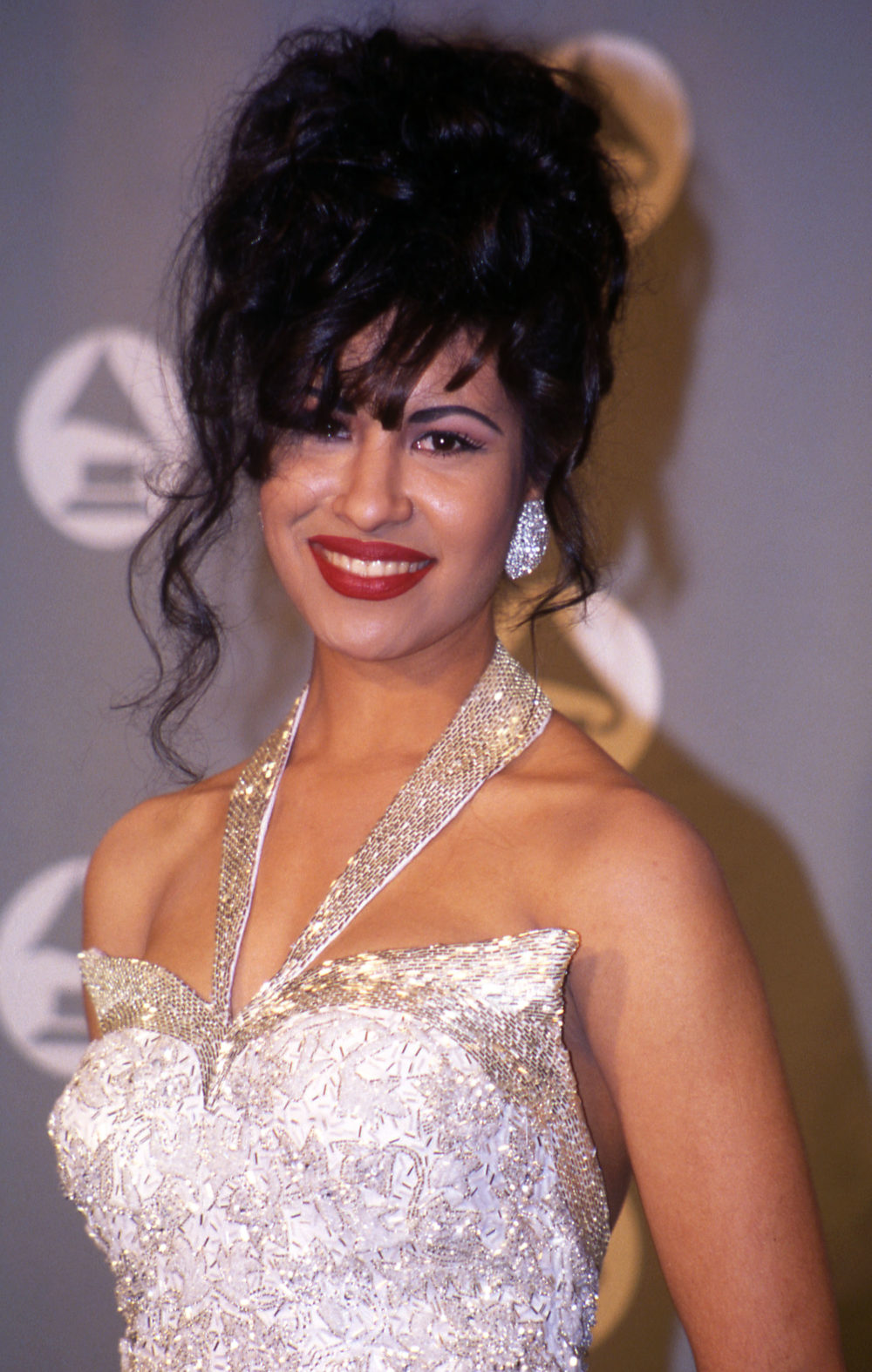 We can only hope and assume that Selena's ghost is blessing Hale's satin outfit from the grave.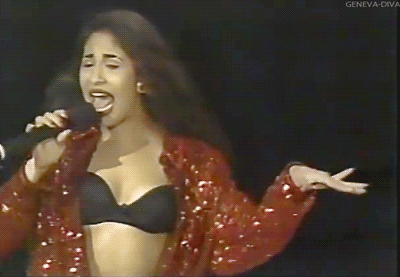 Either way, we're always blessed to have another excuse to remember and revisit the music and stylings of Selena Quintanilla. Rest in peace, sweet angel. Your satin legacy will live on inside our hearts and closets.