Lucy Hale's tiny new tattoo is giving us serious ink inspo and wanderlust at the same time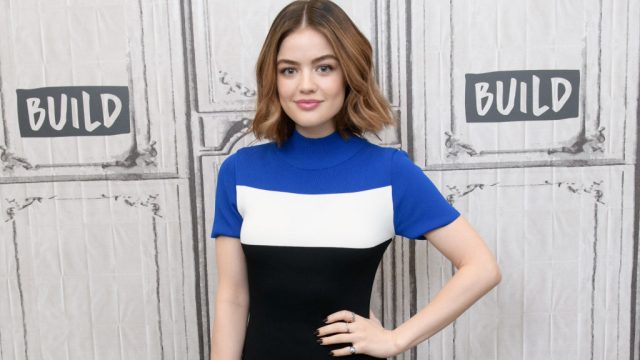 Pretty Little Liars alum Lucy Hale just got some adorable new ink, and we're obsessed. The actress recently went on a charity trip to Cambodia to volunteer with RipplEffect. To commemorate her amazing experience in the southeast Asian country, Hale decided to skip the gift shop and add to her tattoo collection instead. What ink did she get? She opted for a very simple elephant elbow tattoo. And we. Love. It.
Hale shared the photo on Instagram with the caption, "Tattoos everywhere I go ?." The adorable elephant design is giving us both tattoo envy and travel envy all at once.
The actress seems to have been deeply moved by her experience abroad. She's shared many photos from her trip, including one with a very emotional caption.
"Humbled to be here with @rippleffect_ spending time with some magical children in the beautiful country of Cambodia," Hale wrote on Instagram. "These kids at this orphanage have so little and I've never seen such happiness when we arrived to spend time and play with them. Grateful to have my eyes opened to different ways of life and to recognize what truly is important."
https://www.instagram.com/p/BjRVIbPliIK
Behold: Hale's minimalist elephant tattoo.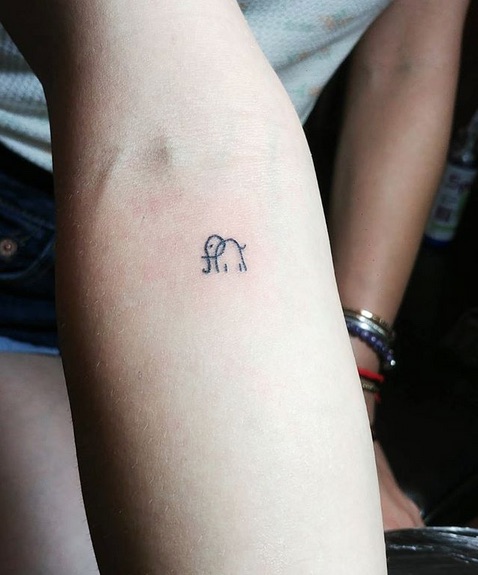 She documented the process from start to finish.
And shared a bunch of other photos from her trip as well.
In addition to volunteering, Hale also managed to squeeze in some fun with friends during her trip. She even ate a fried tarantula! Which she said tasted like "a potato chip." Wow.
https://www.instagram.com/p/BjRxxwUlL7g
She also went on a hike.
https://www.instagram.com/p/BjYvKncFvPP
And hit the beach!
This is far from Hale's first time getting inked with something personal. The actress has at least eight meaningful tats as of now, and they are all simple and cute. Hale has the letter "a," which is a refernece to her years on Pretty Little Liars.
She also has a lightbulb tattoo. Hale explained to Refinery29, "The meaning of my name is light, so I actually have a light tattooed, too, that Dr. Woo did years ago."
Well, now we are feeling very inspired. To get a tattoo? Go to Cambodia? Volunteer somewhere? All of the above, really.