Lucy Hale made the cutest ornament for her dog and now we totally want to make one!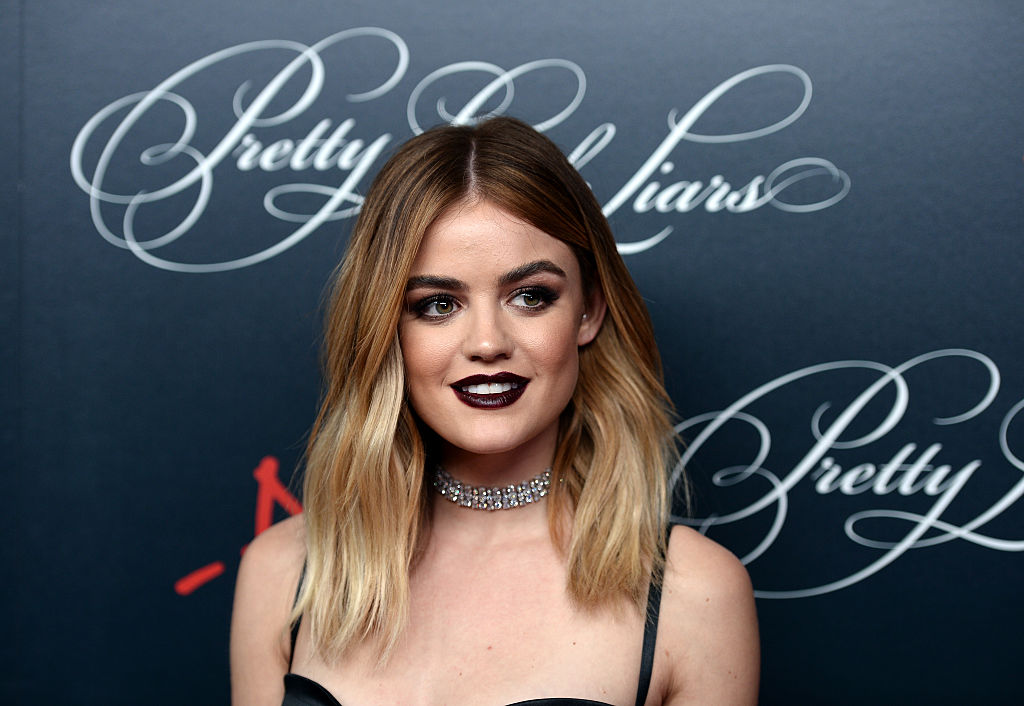 Lucy Hale is best known for her role as Aria Montgomery on Pretty Little Liars. Yet, what you might not know is Lucy Hale has many talents other than acting. In fact, she has quite the artistic eye. And her most recent holiday decoration, a homemade ornament for Hale's dog Elvis, just won the internet.
After seeing the ornament, you won't be surprised that  after completing eight seasons of Pretty Little Liars, Lucy Hale is now brand director of tech accessory company Casetify. But can you blame them for choosing Lucy as their new director? Just look at her fabulous sense of style. She has quite the eye!
Just look at Lucy Hale's homemade ornament!
Elvis is going to love it!
In case you don't see the likeness, here's an Instagram of Lucy Hale's dog IRL
Awwww-dorable.
Notice how Lucy Hale's adorable pup even made it to some of her Casetify endeavors.
https://www.instagram.com/p/BMzc9omD6L5
Now those are some cute iPhone cases!
Lucy's love for her dog might end up making Elvis almost as famous!
https://www.instagram.com/p/BM8bEwCDFHi
That's some "doggone" love. Sorry, we couldn't resist. Hope that pun wasn't too "ruff" for you. Okay, okay, we'll stop now.
When discussing her new gig, Lucy said:
"Most people don't think twice about tech accessories, but really, they should be an extension of who you are and what you wear. Choosing your phone case should be a part of picking your everyday wardrobe, like the way you decide what shoes to wear."
So, does this mean iPhone cases are the new purses? If Lucy Hale gets her way, that might just be the case. But with style and cases as cute as Lucy's, we're totally on board.