Lucy Hale and Lauren Conrad's hairstylist, Kristin Ess, is launching her own collection with Target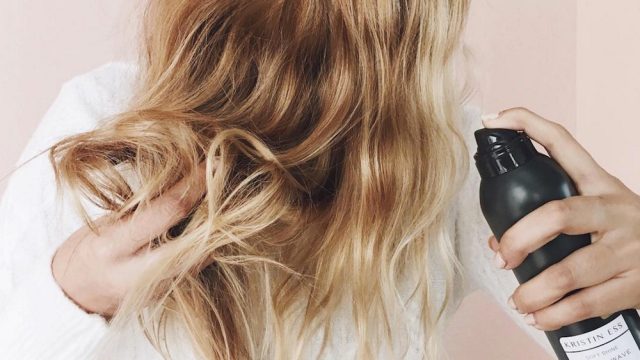 Being a celebrity certainly has it's ups and downs, but we can all agree that one of the huge perks of being famous is having a hair and makeup team to get us beautiful for every occasion. We might not have a glam squad on demand, but thanks to Kristin Ess, hairstylist to the stars, we'll now have access to the coveted hair care collection she is launching with Target. If it's good enough for Lucy Hale and Lauren Conrad, we want it — they have some of the most enviable locks in Hollywood!
Ess has been working for over 20 years as a stylist to some of Hollywood's biggest names, so we're thrilled she finally has her own line, and that we'll be able to get it at a store as accessible as Target! If we can do even the slightest thing to make our hair look as cool as Jenna Dewan Tatum's, we'll do it!
The Kristin Ess Hair Line has 15 products: cleansers, conditioners, dry and wet stylers, and masks!
The collection will launch on Target.com starting January 15th and in all Target stores on January 22nd.
The line has been specially designed by Kristin so that you can use them all in combination with one another, or individually with your own products and routine. There are even tips and tricks on the packaging to help you get a handle on how everything works!
When asked what she aimed to achieve with her new collection, Kristin Ess tells HelloGiggles:
"I wanted to create a line of affordable luxury that would have multiple products for EVERY hair type."