Lucius Malfoy, aka Jason Isaacs, will be starring in this iconic TV reboot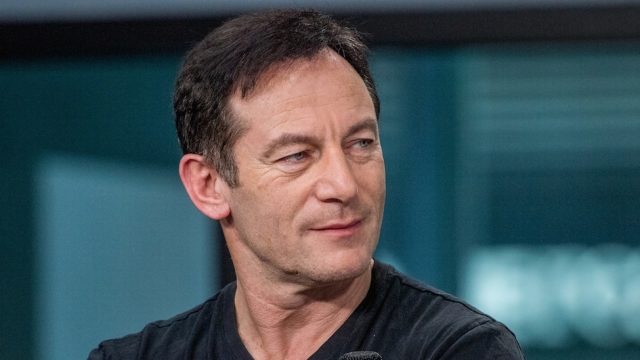 He's one of the best actors around, and Star Trek is one of the best series, so we're fangirling out over the news that Jason Isaacs will captain Star Trek: Discoveryon CBS! As in, he's been cast as Starship Discovery's Captain Lorca. He'll be acting alongside The Walking Dead's Sonequa Martin-Green in the role of Lieutenant Commander Rainsford, and Michelle Yeoh as Captain Georgiou.
Sounds like a badass crew if you ask us.
Other details are scarce at this point, but we're super excited that the next dose of Star Trek involves Lucius Malfoy! And it's kinda a big deal, since the show is coming off the heels of a super successful movie reboot (no pressure!). For Isaacs it's a big chair to fill, but we're confident he's going to bring his magic to the character.
We love how effortlessly Isaacs is able to jump between film and TV, and we've enjoyed his recent (creepy) appearance in The OA on Netflix. He has numerous film projects coming up as well, including Hotel Mumbai with Dev Patel, and London Fields with Amber Heard. 2017 is definitely crazy busy for this guy.
And in his hectic schedule, Isaacs somehow found time to meet up with his Harry Potter son Draco, AKA Tom Felton, and stroll around the wizarding world at Universal's Harry Potter World.
Looks like he had a great time, and we're grateful for his snap-happy Instagram album.
Can't wait to see Star Trek: Discovery, along with everything else that Jason Isaacs gets cast in. And hmm, Trekker marathon, anyone?