We've got the lowdown on Karrueche Tran's new rose-inspired collection with ColourPop
We are mere days away from the release of Fem Rosa, Karrueche Tran and ColourPop's gorgeous new collaboration, and our anticipation is growing by the second. We now have all the details on the beautiful products headed our way, and stunning doesn't feel like an adequate word to describe these beauties. It's quite possibly the loveliest, most romantic and aesthetically pleasing beauty collections of the summer.
Karreuche has been busy working on her new TV show, CLAWS, but that clearly didn't stop her from putting in the time and energy to create what is sure to be a beloved new collection. Her love of beauty and fashion shines through in this line, from the products themselves to the packaging. And, hello, this is ColourPop we are talking about — you know we can count on them for velvety formulas.
The Fem Rosa by Karrueche Tran x ColourPop Collection will be available online on July 13th.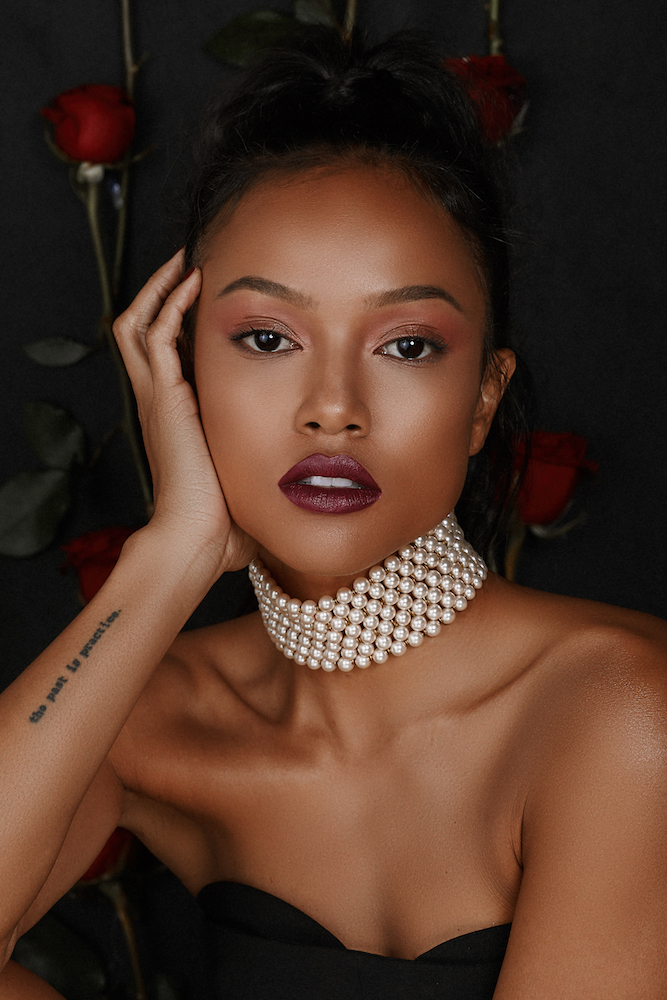 The line is inspired by and captures the femininity and beauty of the rose, and they did an excellent job carrying the theme throughout the collection.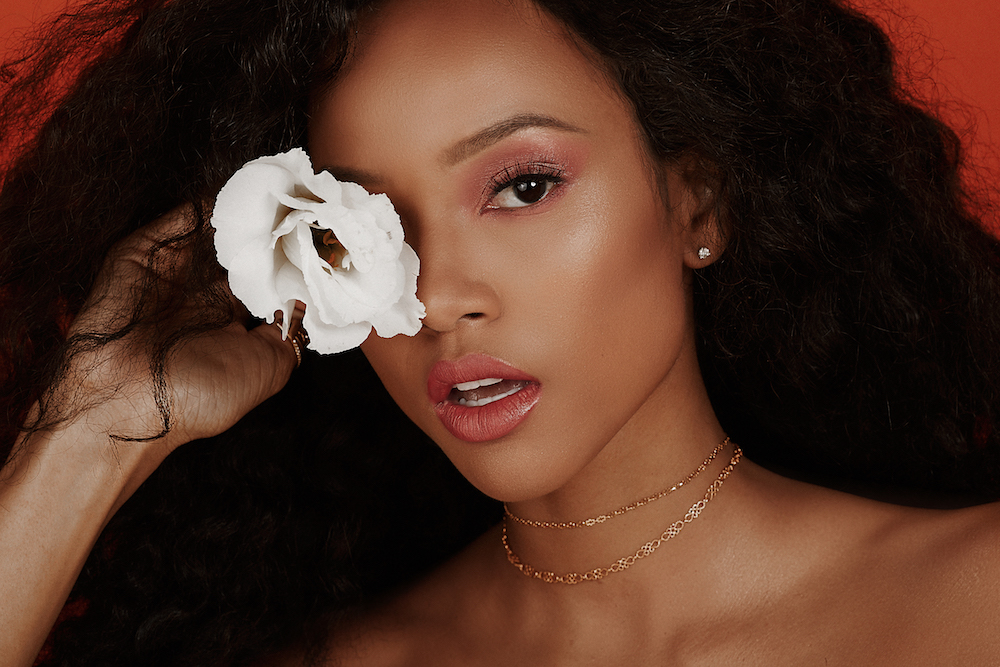 The line features a lip set, a face palette, and an eyeshadow palette, all of which expand Karrueche into exciting new product categories.
Let's take a look at all the pieces in Fem Rosa by Karrueche x ColourPop, shall we?
1Her Pressed Powder Face Palette, $15.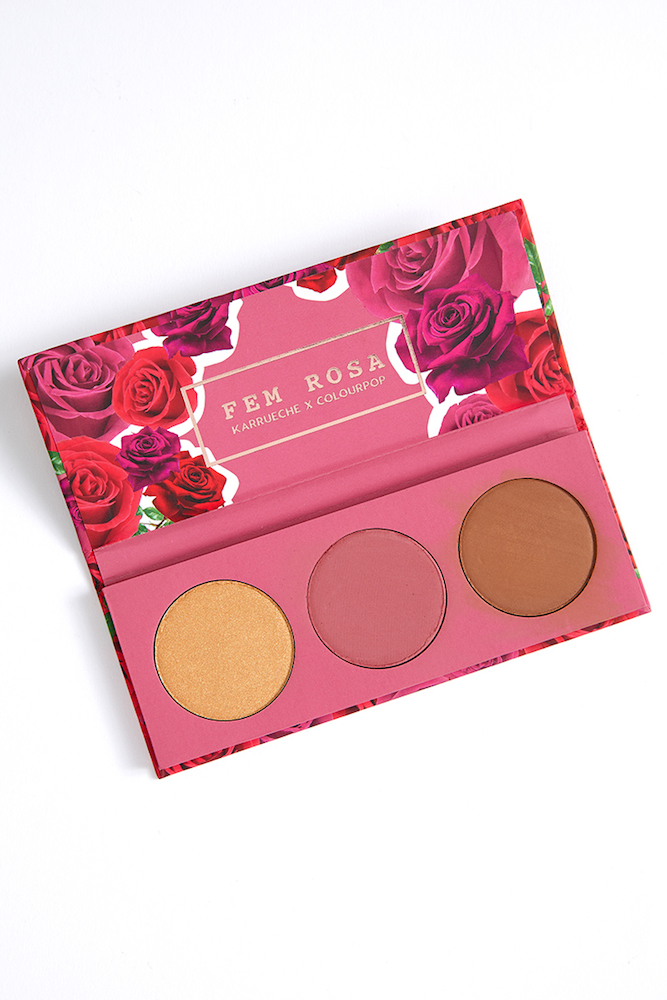 Includes three shades: Lassie, a warm gold tone highlighter; Mistress, a true pinky rose blush; and Dame, a cool toned bronzer.
2She Pressed Powder Eyeshadow Palette, $16.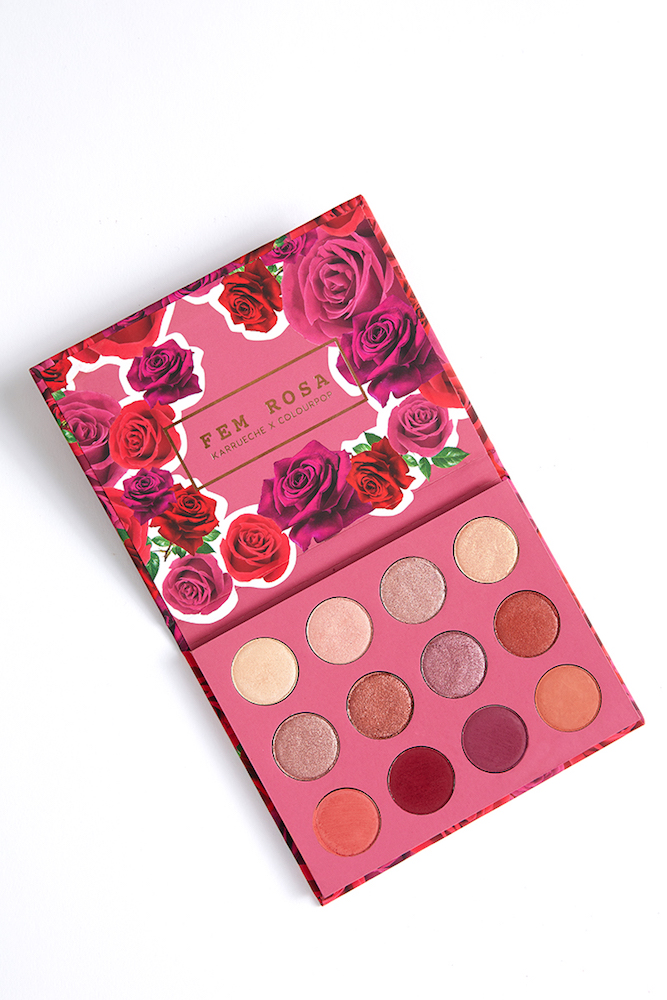 Includes 12 rose-inspired hues in matte and metallic finishes like Ladylike, a cream ivory in a metallic finish; Mademoiselle, a pinky rose in a metallic finish; Dear, a warm mid-tone pink in a matte finish; Babe, a pale baby pink with a satin finish; Gal, a vibrant warm red with a flash of copper in a metallic finish; Missy, a dusty burgundy in a matte finish; Dainty, a pinky taupe in a matte finish; Empress, a pink violet in a metallic finish; Damsel, a smoky plum in a matte finish; Chick, a soft peachy gold in a metallic finish; Filly, a rusty orange in a metallic finish; and Duchess, a yellow coral in a matte finish.
3Mixed Finish Lip Collection, $15 for 3, or $6 individually.
Ultra Satin Lip in Mrs.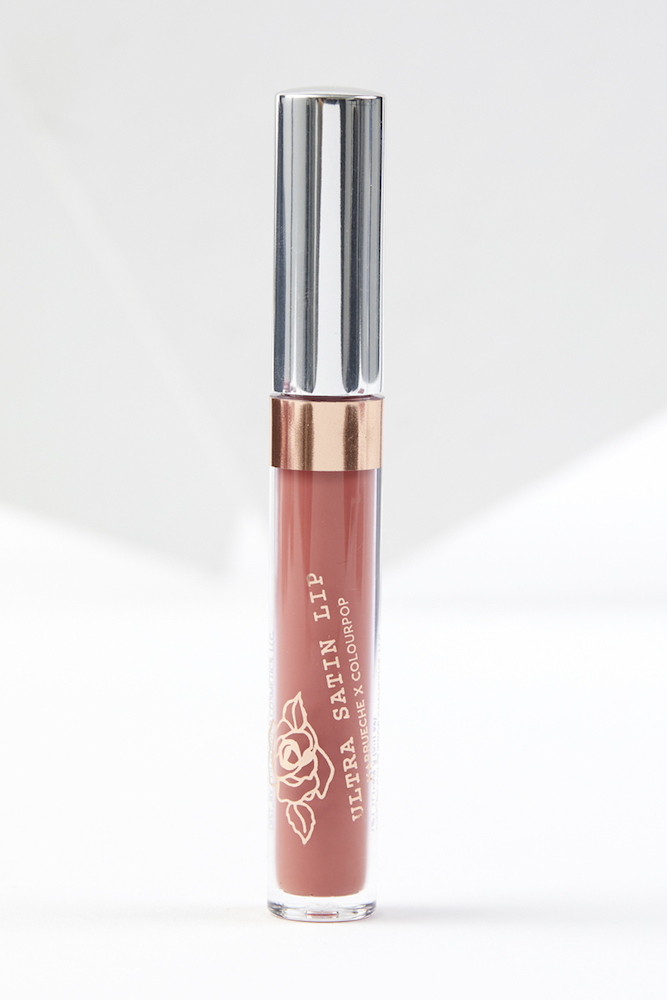 A deep neutral coral.
Ultra Satin Lip in Darling
A deepend rich plum.
Ultra Glossy Lip in Contessa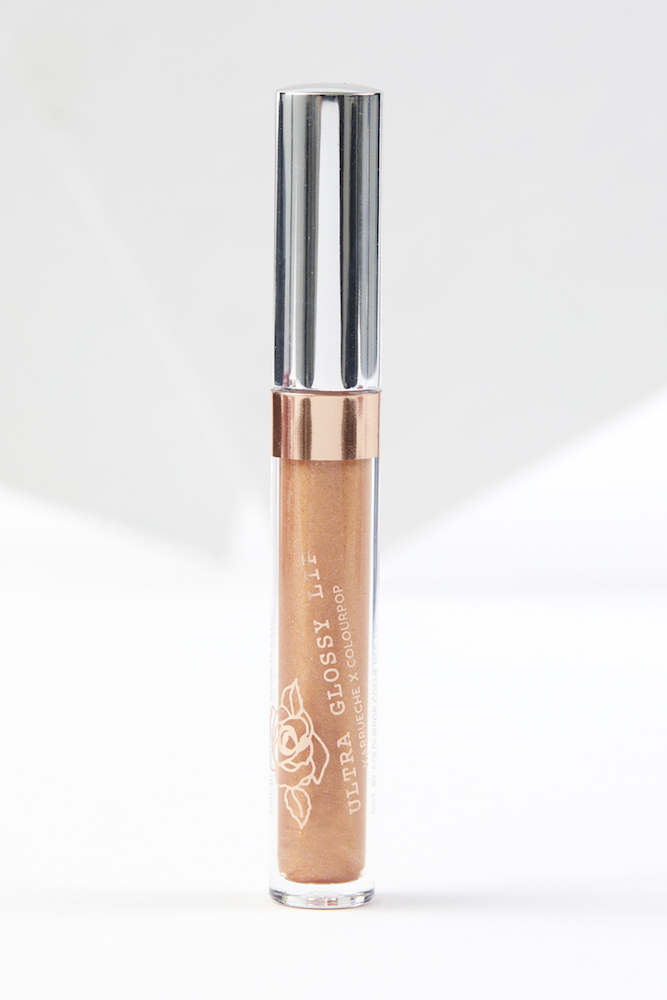 A warm gold sprinkled with gold, copper and pink glitter in a sheer finish.
Aren't they all divine?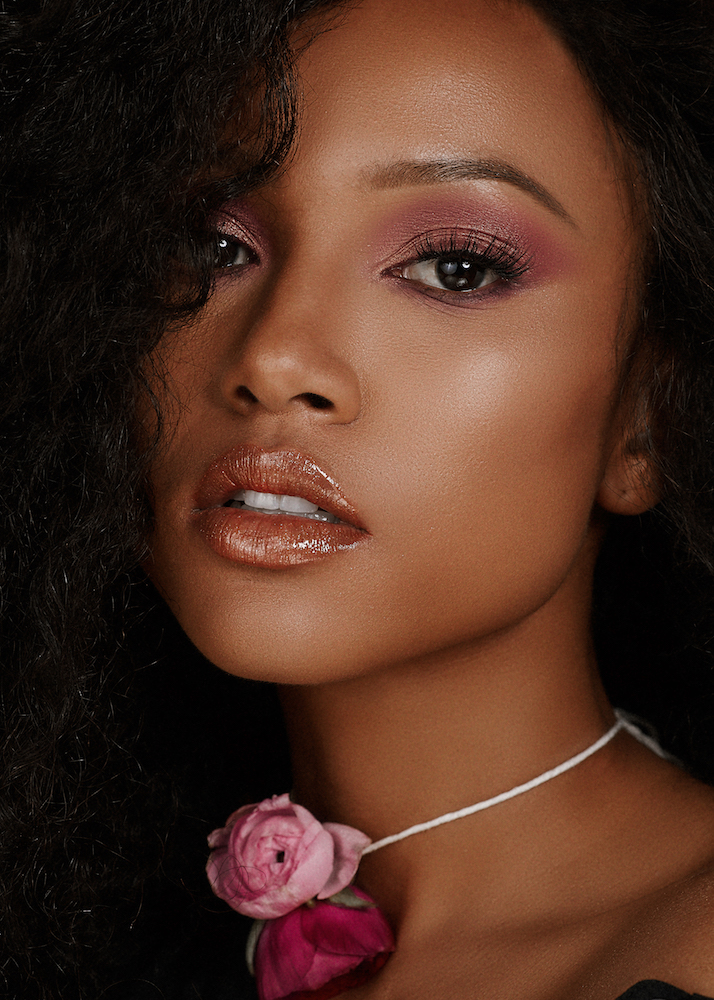 Be ready come July 13th, this limited-edition collection is sure to disappear once rose-obsessed beauty lovers are able to get their hands on it. Are you as bowled over by how sweet this collection is as we are? We are positively smitten.