5 Low-Maintenance Natural Hairstyles to Help You Lock In Moisture This Winter
Curly hair is more prone to dryness and damage in cold weather, but there are many ways to protect it.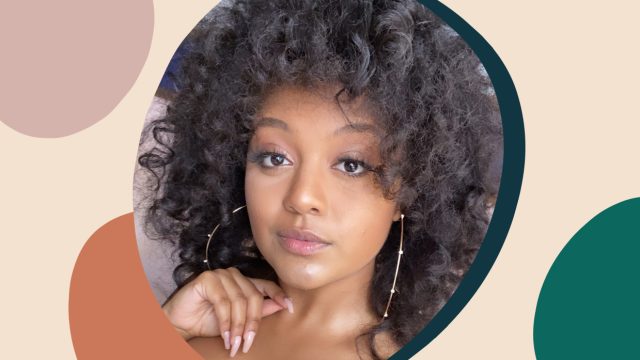 If you have naturally textured hair, you know that styling and caring for it can be a challenge. That's why we created The Curl Corner, a monthly column that celebrates the versatility of textured hair. Here, we cover everything from how to properly style your coils to how to protect them—and include expert tips for curl patterns of all types.
The winter season is a crucial time for natural hair since that's when it's most prone to over-drying. However, with a lessened desire to tend to our curls during these times while we're stuck at home, the hunt is for low-maintenance natural styles rather than those that require lots of attention and take hours to execute. Luckily, there are a few out there that are just as stylish as they are functional—and hair experts love them. 
But before any styling occurs, experts insist that proper care must come first. "The hair cuticle of curly to coily hair is naturally raised, meaning it doesn't lay smooth. This is why it's so hard to hold moisture in during the winter months, and it's why people should use moisture-retaining hair products," says celebrity hairstylist Cheryl Bergamy. For this, she recommends using hydrating leave-ins, curl creams, and oils during the winter.
Apart from using ultra-moisturizing hair products, there are several other ways you can improve your hair health during the cold months. "Focus on improving hair elasticity, healing damaged cuticles and follicles, amping up moisture retention, and increasing softness," Bergamy suggests. An easy way to do this is by wearing your hair in moisture-retaining hairstyles and following a moisture-rich hair care routine. So, with that, check out these five low-maintenance natural styles that will help your hair thrive all winter.
1. Two-strand twists
Calling all beginners! This style is for you. "It arguably requires the least amount of skill," explains Aja Marian Smith, New York City-based hairstylist and owner of Wisp Hair Suite. To get the look, she says to simply create multiple sections in the hair, hydrate it with a leave-in and curl cream, and twist. "Do this all the way to the bottom, and twist the ends with your finger," she says, adding that you can wear your twists down or style them into buns and ponytails.
2. Roller sets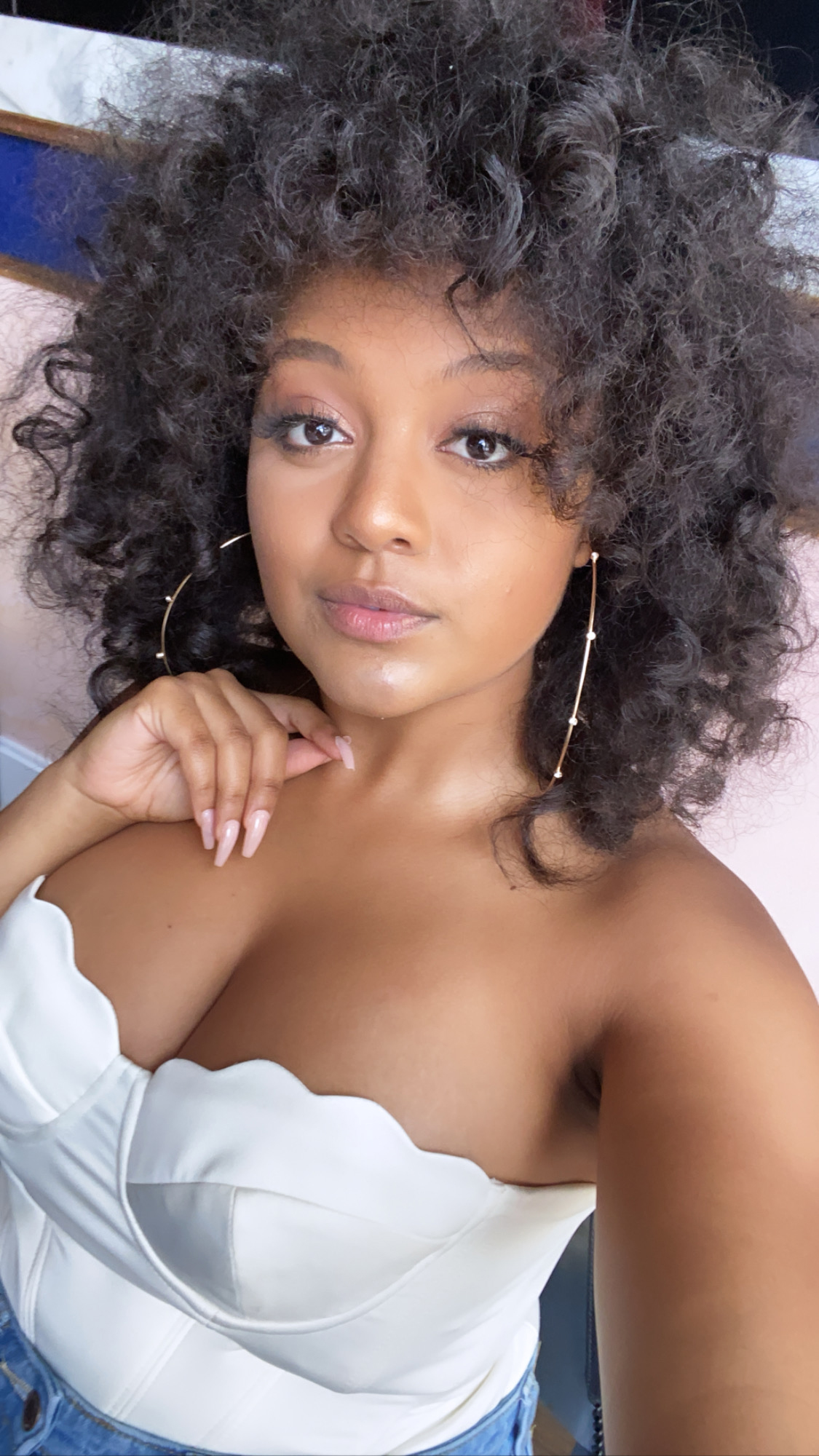 "Rollers sets are one of my favorite styles, and they're one of the most versatile," Bergamy says. "Rollers are great for textured hair since you can set your hair on Sunday, wear the curls out on Monday, do a half up/half down on Tuesday, updo on Wednesday, curls to the side on Thursday, low-do on Friday, and a curly bun by Saturday. Simply twirl a hair cream around the curls using your finger to refresh and hydrate throughout the week."
3. Cornrows
"This traditionally laid-back style is both functional and fashionable," says Smith. "Whether you simply do two straight to the back or multiples in diagonals (as seen here), this look is a serious winner. Plus, once removed, your hair will boast a wavy curl that you can wear out as a completely different style."
4. Twist rolls
"This style serves as a hybrid between two-strand twists and cornrows," explains Smith. "While the hair is twisted the same, it's done so directly to the scalp, as with cornrows, and it's often styled all toward the center of the head to make for easy bun styling." Like other moisture-retaining styles, this one helps tuck away hair while strands are coated in product.
5. Protective styling
"Protective styles are another way to keep the hair from drying out or breaking, as long as you don't keep the style in too long," says Bergamy. The reason for the time limit is that, with the dropping temperatures and winter air, scalps are at a higher risk of drying out, which can further damage the rest of the hair shaft.