Loving food books while living with IBS is my forbidden romance
As I sat across from the doctor, I listed off the foods and drinks that suddenly made me feel sick: wine, coffee, yogurt, fatty foods, possibly cheese. Yup, she said, those are the most common foods to exacerbate symptoms in people with irritable bowel syndrome.
Excuse me, but why was my stomach irritable? And what could I do to make it feel better? Did I just need to tell it how much I appreciated it? Could I feed it fruits and veggies for a week and then eat fried foods without feeling sick?
I asked the doctor. Her answer: cut back on all the foods I loved. If I tried cutting back on them for a month — an elimination diet, she called it — then I could identify what makes my stomach so irritable.
My doctor told me that she didn't recommend I start medication at such a young age, so I tried three different kinds of probiotic pills, two kinds of fiber supplements, and multiple packets of prunes. Turns out, I really did feel better once I gave up the things I loved. On the days when I couldn't resist indulging in a few drinks and a fatty meal, I'd feel the effects soon after. Then I'd wake up sick the next day and spend the majority of my morning in the bathroom — only to feel ravenous a couple of hours later.
Still, nothing quelled my love for food and I suddenly found myself in the most Romeo and Juliet scenario of my life – made worse by the fact that I loved reading about food.
It all started with the 2013 edition of Best Food Writing, edited by Holly Hughes. I salivated at the luscious descriptions of food. I speed-read through the fascinating niche knowledge about different types of cuisines. I laughed at the musings on those awful yet delicious dishes from our childhood.
The second I closed the 2013 edition, I ran to my computer to search for more. That led me to the 2015 edition, then the 2016 one. During a recent Thanksgiving trip, I peeled myself away from my family to walk to a Barnes & Noble and purchase the latest release from the series. My eyes flitted over dozens of cookbook titles until, flushed and frustrated, I asked the attendant if he could please help me find the newest Best Food Writing collection — only for him to point out it was right in front of me.
It felt like a second date: you're so excited to see the person that you anxiously search the entire restaurant, only to realize they have been sitting at a table near you all along.
I made small talk with the girl behind the register and she let me use her employee discount — a good omen, I thought, for my relationship with the series.
With four years' worth of these food essays in my brain, I often prattle off random facts to people. Did they know, for example, that at New York City restaurant Eleven Madison Park, there is an employee called the Dream Weaver? That this person's job is to literally help restaurant guests' dreams come true? That once the Dream Weaver painted the restaurant logo on two sleds as a gift to a dining couple who said their kids were excited about the snow? (From the essay "At Your Service?" by Oliver Strand.) Did they know about the restaurant, Osso, located in Lima, Peru, and their 160-day aged Wagyu beef? ( From the essay "The Meat Prophet of Peru" by Nicholas Gill).
The irony, then, would hit me.
It's like when you just had a good third date and can't stop talking about the person and someone asks: "What's your partner's name?" And then you remember, oh, you're not actually a couple yet. For all my enthusiasm, I'd never been to Eleven Madison Park. I knew that if I indulged in a multi-course meal at any of these restaurants I admired from afar, I would regret it that night or the next morning.
I read about the life of cheesemaker Mary Falk in "The Cheese Artist" by Dara Moskowitz Grumdahl and learned of her often underappreciated role in the restaurant world. At the same time, I slowly realized that I was officially lactose intolerant. My eyebrows raised in wonder as Matt Goulding contemplated how to prepare for a 26-course meal at the world's best restaurant, Noma, in his essay "Confronting a Masterpiece." He listed the options: either stuff yourself with cabbage and watermelon like competitive eaters or fast for the whole day.
I thought about the way my own stomach expanded; on bad days, the bloating got so bad I changed into sweatpants, and on good days, all of the roundness was practically gone. Other times, I felt sick without knowing why — frustrated because I didn't indulge in anything that usually made me feel sick.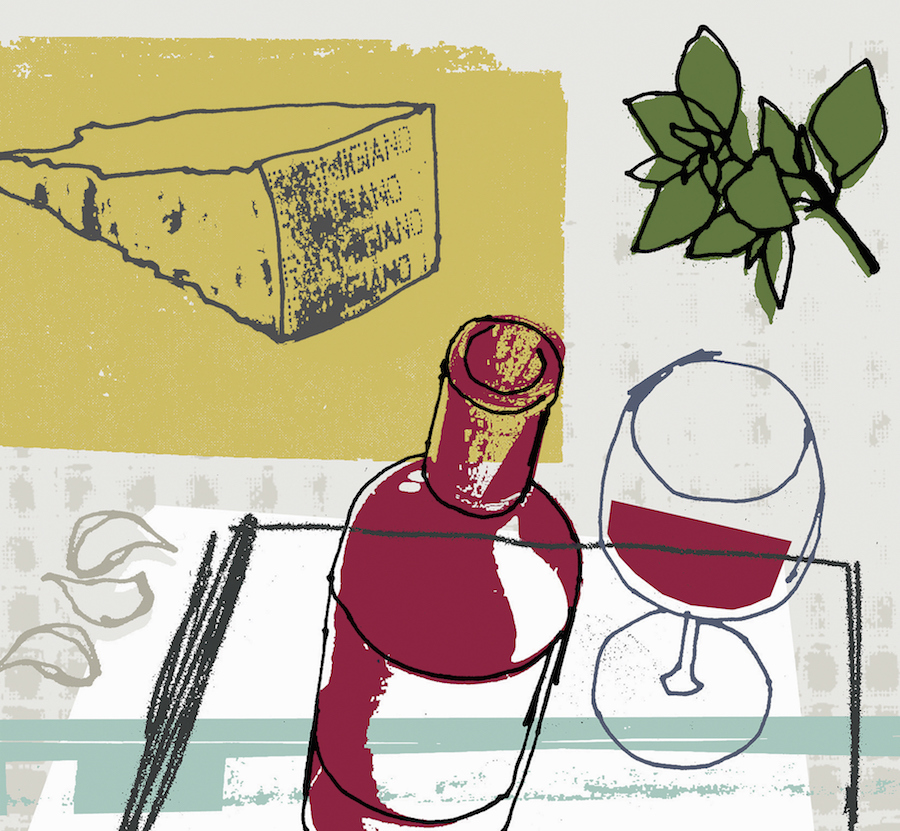 Four books into the Best Food Writing series, my plan is to keep working backwards until I get to the very first edition published in 2000 — but like any serious relationship, the books and I go through our ups and downs.
When my stomach can't seem to calm down, I often lie face down on my bed and notice how weak my legs feel. In those moments, and during bad days, I don't find solace in the books. They remind me that while I love learning about foods and trying new meals, my stomach isn't quite on the same page.
Nevertheless, I've often gazed at them lovingly on my bookshelf, remembering that I need to order a new one soon. I've repeatedly recommended the essay series to friends. Those anthologies are, ultimately, amazing stories about our human relationship to food, the history of restaurants, our changing attitudes toward cooking, and so much more.
One night, I couldn't contain my love for the books any longer. I wrote to the editor, emailing her three short lines about how much I loved the books and how hungry they made me. She responded that same night. Suddenly my forbidden romance with books about all the things I can't eat didn't seem so ridiculous anymore.