If "He Loves U Not" by Dream still makes your early-2000s heart skip, you NEED to see them sing it live
Every so often, it feels like the 2000s refuse to remain in the past, but because it was such a kick-ass decade, a random pop-in every now and again is totally fine by us. It was the pre-leotard era when all pop singers wore the standard-issue crop top and super low-rise jeans, back when Britney Spears' loneliness was killing her and when we couldn't stop bopping to all the bossed up girl groups like Dream, who recently performed their hit song "He Loves U Not" live. In 2016. THIS IS NOT A DRILL, PEOPLE.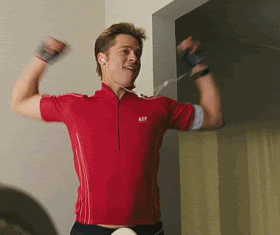 The former Bad Boy signees recently pulled off an exclusive acoustic performance of their pop hit for Perez Hilton  and OMG — it's taking us all the way back. Apparently, Dream just wrapped a tour with O-Town, 98 Degrees and Ryan Cabrera and suddenly we feel like we just stepped out of a time machine.
Either way, we're still totally into what they've got. The live performance is pretty sweet:
https://www.youtube.com/watch?v=DjZZ_I_PwF8?feature=oembed
Just in case you forgot, here's the original video. We challenge you to see if you can still do all the dance moves:
https://www.youtube.com/watch?v=IDjI3SD4Cr4?feature=oembed