The latest trailer for "Love, Simon" will hit you right in the first love feels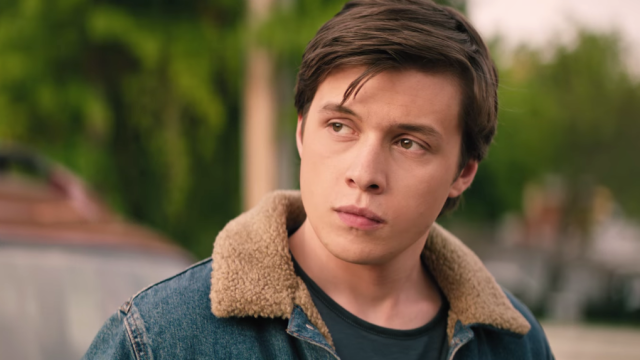 At this point, we just want the Love, Simon team to stop releasing trailers because we can no longer contain our excitement! In case you've been living under a rock, a mainstream gay teen romance dramedy is set to hit the theaters on the 16th of March. Even if it's still months away, we're already weeping and screaming at the love story that unfolds in the movie.
Adapted from Becky Albertalli's novel Simon vs. the Homo Sapiens Agenda, the movie Love, Simon is a coming-of-age story about Simon Spier, a 17-year-old boy who's suddenly forced to come out of the closet when a classmate finds out he's gay. On top of that, he's also on the mission to uncover the identity of an anonymous penpal named "Blue" who he has fallen for via email.
By the sound of it, the story is like a mesh between You've Got Mail and A Cinderella Story!
With a script written by This is Us showrunners Isaac Aptaker and Elizabeth Berger, and Dawson's Creek director Greg Berlanti at the helm, we already know the film will be nothing short of amazing. It also features the stars we've all come to love: Everything, Everything's Nick Robinson, 13 Reasons Why's Katherine Langford, Jennifer Garner, Tony Hale, and Josh Duhamel.
Watch the brand spanking new trailer below:
Speaking to Entertainment Weekly, Berlanti explains why Simon's tale is an important story to tell:
"There's this one section of the film where Simon imagines this one boy and imagines them kissing underneath the mistletoe at Christmas. In every other major studio film, it's always the guy and the girl. And there was something so powerful about it being just a guy imagining himself with this other guy in a film again that was going to be marketed and sold as a mainstream romantic comedy.
Oftentimes, teen movies reduce LGBTQ+ characters to being the gay best friend instead of the lead, which is why we're over the moon about the premise of this film. It's about damn time that we all get to enjoy a high profile rom-com about a relatable character depicting the struggles of IRL Simons in the world.
Until the film's release, allow us to obsessively hit replay on the trailer and read the source material over and over again!