Priyanka Chopra has this to say about her friend Meghan Markle's relationship with Prince Harry
Is it just us, or does Priyanka Chopra seem like the greatest, most supportive friend ever? Chopra opened up about her friend Meghan Markle on The Wendy Williams show this week (who — if you happen to be living on another planet and don't already know — is the brainy and beautiful girlfriend of Prince Harry). And as it turns out, Chopra shares most our opinions on if they should get married one day.
"I don't know, I hope so," the Baywatch star told Wendy after being asked about any impending royal nuptials. "She seems happy. I think they look great together."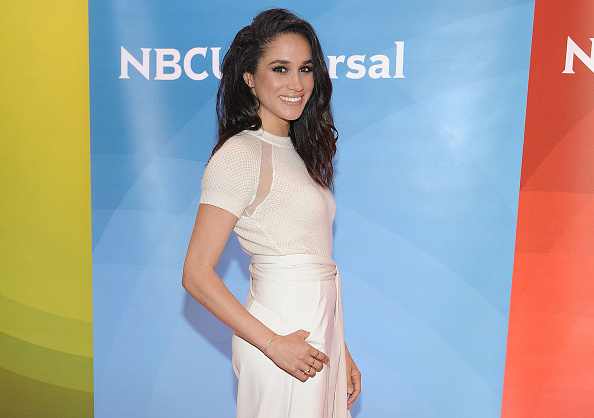 Of course, Meghan was also super quick to identify Meghan as *way* more than just the girlfriend of Prince Harry, adding on a quick: "Also, Meghan Markle, actress, Suits, her achievements. Just saying."
Awe, what a great friend!
While Priyanka and Meghan have been pals for a few years now, the Quantico actress isn't totally sure she's close enough to her Suits friend to be at bridesmaid-level just yet.
"I don't think I'm THAT close to her. I don't know that [I'd be a bridesmaid]," she quipped to Williams when pressed on the subject. "I've known her for about two years now, so I don't know. Once I get the invite…if I'm even invited!"
https://www.youtube.com/watch?v=xZmuf5SH_Qw?feature=oembed
Oh, we for *sure* think she'll score an invite, no problem!